A new type of idle MMORPG, Clash of Avatars is sure to please any fans of the genre. While there is not a lot to do, as is the norm with this type of game, you have strategy and options thrown into it. You also have engaging quests and missions, as well as missions everywhere you go. There is a never ending stream of content here. Go from mission to mission, killing everything in your way. You can quickly increase skills, gain experience, collect new items, and make your character as amazing as possible. You will never want to put this game down.
Even though the in-game classes are limited to the Mage, Priest, and Warrior classes, Clash of Avatars features over 60 unique avatars, 10 helpful pets, and 50 reliable mounts to choose from.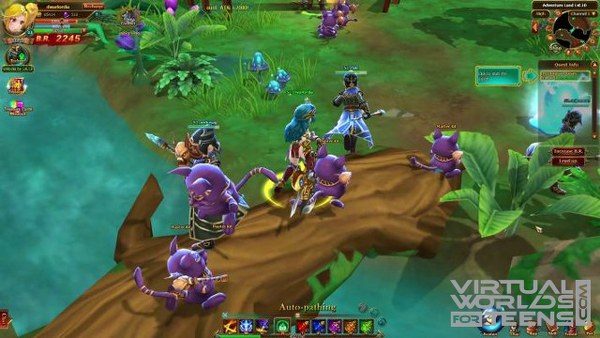 As far as idle MMORPG titles go, you cannot get much better than Clash of Avatars. You can let your character go do everything for you, with very little input necessary on your end. You will have to click a few buttons, and start quests on your own, but there is not much else for you to do. That is how these types of games work, and this does it incredibly well. You will have to remain active during it, but you can let it go and watch as your character destroys the monsters that threaten the poor NPCs around the world.
That does not mean that strategy is not required. While your character will battle automatically, you can have some input and use some strategy. As you build skills, this will become necessary. You will want to mix things up and have a strategy as you battle, especially with the bigger enemies. This requires a lot of thought. Learning the separate skills, chaining them together, and getting a good punch in there will help you to stand apart from the rest. You will become a top fighter in the game, whether in PvP or against your regular monsters.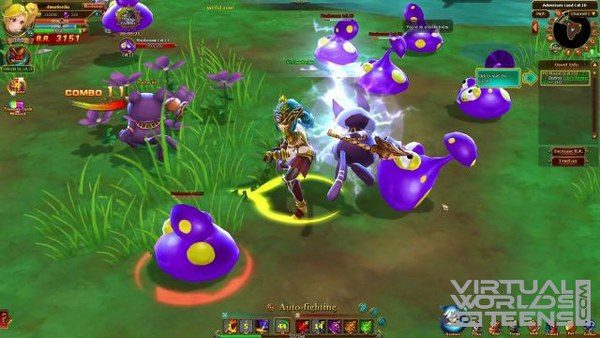 Those chain skills are different with each class. Three classes are available, and each one is unique to itself. You can choose the type that best works for your fighting style and what you prefer, whether you like magic or melee. This is similar to a lot of games, of course. You choose your class and you get a set of skills, most of which you unlock later in the game, that can become game changers.
The stories here are phenomenal. You have a wonderful main story that keeps your attention, keeps you wanting to come back. Battles are great and all, but it is the stories involved, specifically the main storyline, that will make this game worth your time. When combined with the art, which separates itself from the common anime style, you have a treat for the senses and the mind.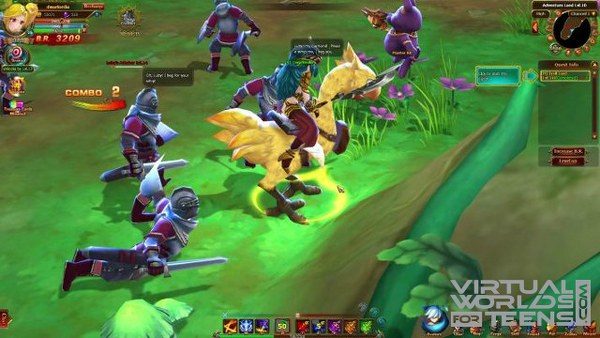 For more screenshots, click here.
Clash of Avatars has a lot more to it, too, like a shop. There is loads and loads of content here for you to explore, all giving you an unbeatable experience. The most amazing part is that this is a browser game, not a client based one. Pick it up at any time without having to download a thing.
Clash of Avatars is easily one of the best MMORPGs that you can play on your browser which is why we recommend trying it out.
Watch more videos on their YouTube channel: Clash of Avatars on YouTube.
Clash of Avatars is free to play.
Sooo, did you think this game looks cool? If yes, Like!