City building fans have a new title to love in City Mania. This game brings you everything you could want in a city builder, with far more than most other titles in the genre manage to offer. You have the chance to build, customize, strategize, and more, all thanks to the multitude of features available. Whether you want a green and futuristic city, or you want to focus more on education and other areas, you can do that. Here, it is about more than building as many structures as possible; it is about creating the perfect city according to your rules and to your desires.
Building your city does not have to be an impossible task. In City Mania, it is fun and addictive, something you want to do. As with all other games in the genre, you are going to start small with big dreams. You are going to begin building a small town, not much but a start. It is going to be where everything begins, where your massive city starts to take shape. You will want to build the basics so that your city has a great foundation, and then you want to begin investing in other infrastructure that will do your city a lot of good.
There are hundreds of possible buildings to construct. Each one looks great, thanks to the high quality and stylized graphics, and is unique. This gives you more variety in your buildings and city, unlike many other games. You do not have to worry about it feeling too generic or boring. You can sprinkle in different buildings as you move your way up to the massive city you want.
Some of the things that you can add in include landmarks, creating places to see and points of interest. Landmarks are famous, real world landmarks, allowing you to add your favorite things and locations into your little city.
You can take your city into the direction you want to go. City Mania gives you the option to go green, use futuristic technology, and more. Whether you prefer sustainability or entertainment, or anything else, you can make that move here. You can begin implementing changes and influencing what your city will be.
At the end of the day, you get to manage the finances as well. Create a tax collector office and start making money through taxes from local businesses and residents. Earn through sales at different stores and take the house rents to keep things moving financially for your city.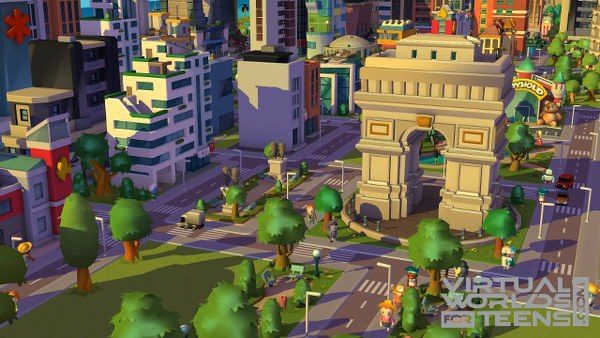 For more screenshots, click here.
It is not just the city here. City Mania gives you unique, interesting characters, as well. Each one has their own style and personalities, and can help in doing more with your city. Collect each character and fill your town with them, getting all of their personalities to mix and mingle. When you have certain structures built, you can even employ these characters. They are going to be the life blood of your city, making everything work the way it should.
Visit friends, buy items, and do more, too. City Mania is full of possibilities for the city building fanatics. If you want to build a new and amazing city, full of personality and character, this game has everything you need to get started. It is a new and refreshing take on the genre.
Watch more videos on their YouTube channel: City Mania on YouTube.
City Mania is free to play.
Sooo, did you think this game looks cool? If yes, Like!