You will be creating extravagant and amazing cities when you jump into the virtual builder game of Cities XL Platinum. This game is seriously a must have for your gaming collection as you will fall in love with the ability to design, build, link together your very own cities.
You can have any type of city you want. No matter how big, what shape, or even how small you wish your city to be you will enjoy the adventure you will participate in while not only by being the city planner but also by helping the citizens of your cities along the way.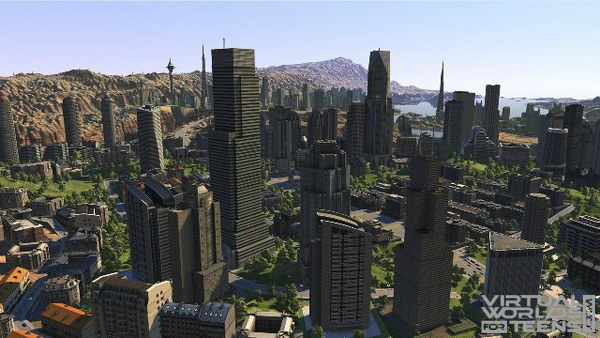 You are the most important part of this game as it is up to you to help your citizens find a balance in their life that is not only perfect for their city but perfect for their lives too. It is up to you if you want your people to have recreational areas, places of employment, what kind of housing they should live in and so much more.
With Cities XL Platinum you do not have to stop at managing just one city. You have the ability to show off your management skills and oversee a whole network of cities if you wish. As you connect your cities you can allow certain cities to specialize in certain things as well as allow them to share services and resources. Networking your cities together really takes the game play to a new level and is really intriguing too. You will love this enhanced feature of this city builder game.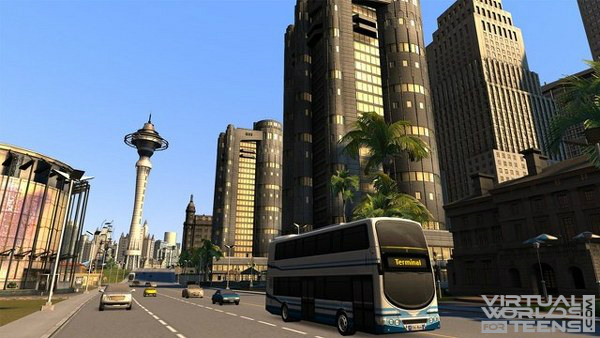 This game offers a very realistic representation of life regarding population, class of people and education levels, human expectations and desired activities through your citizens. You will want to make sure to look at your citizen's profiles when creating your cities so that way you can build the best city for them.
As they will be living in the cities you design you will need to make sure you design according to your people. After all, this is what a true city planner does anyway. As you build each city to fit the citizens in that region you will see that you city will thrive and be a success.
For more screenshots, click here.
You will be in charge of so much so make sure to be ready for the challenge, and I know you will be. This game allows you to create awesome transportation systems that you totally manage from the beginning to the end. If you want underground transportation, you can build it. If you want elevated railways, you can create it! It is all up to you and your creative designing skills.
There are plenty of gigantic maps and hundreds of buildings to choose from. Additionally, the Cities player community is quite extensive and there are countless mods to help you construct the city of your dreams.
In Cities XL Platinum you will find yourself lost in this game for hours. It is full of fun and entertaining thrills as you design and create the perfect city with a well-balanced environment for your citizens. You are the boss so make sure to do as you wish all the while being smart and creative to allow your citizens to have the life you can aspire to have yourself!
Watch more videos on their YouTube channel: Cities XL Platinum on YouTube.
Sooo, did you think this game looks cool? If yes, Like!