Cinders is a retelling of a story that we all know and love, Cinderella. It has a modern take on it and takes you through Cinderella's, who is called Cinders in this game, rough life in a new way. Rather than being submissive and taking everything as it comes, she actually stands up for herself. Well, that is if you want her to. The reason for that is that this is an interactive novel. It is a game and a book in one, and you get to influence the story. As you read on, you will be making decisions that change the direction of the story. This adds playability and helps to create a more interesting game that offers greater replayability, as well. You will get to travel through Cinders' life and make decisions until you come to one of the four endings.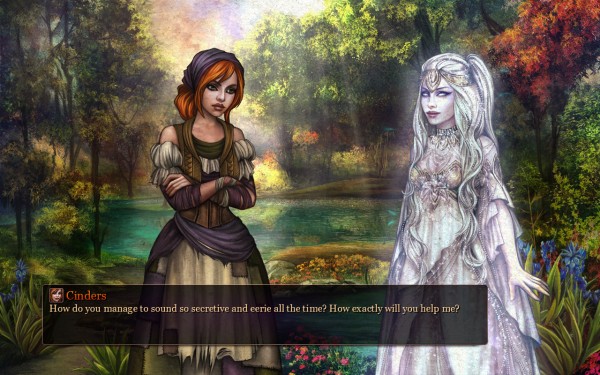 Everyone knows the story of Cinderella. It is something that many of us have watched and/or read growing up, and her life has held many of us captivated. She is the character to whom many girls look up, the princess who attracts a lot of attraction and attention. The only problem that people have is her submissiveness. As everything seems to be falling apart in her world, she just takes it all with a smile and does not bother to stand up for herself. This is how Cinders differs from her more traditional counterpart. Cinders actually has the chance and the desire to stand up, and you can help make that possible. You are going to be directing her life and letting her show her step-sisters and step-mother that she is not their toy or servant, even if she is still doing all of the chores.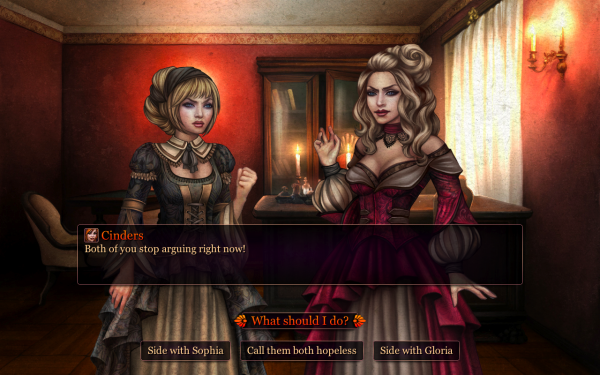 Cinders' life is how you would imagine. She still lives with her step-mother and step-sisters, she is still doing all of the chores, and she is still going to have to put up with their horrible behavior. This does not mean that there are not differences, of course. This story adds some spunk and attitude to Cinders, giving her the chance and desire to speak up in her defense. It also adds more to the step-sisters. Not only are they more attractive, but there is also more background so that you can sympathize with them more than you could before. The story as a whole also offers a darker, more mature tone that is sure to take you on a unique journey through this story.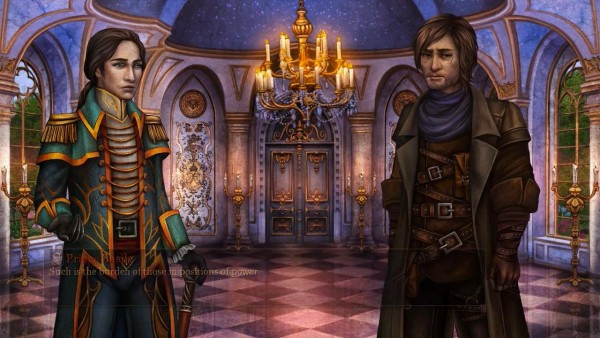 For more screenshots, click here.
This entire story is told beautifully. The art is incredible and really gives you that fairytale feel. As you turn the pages, you will get to see more of the detailed and exceptional beauty that each page holds. This is because Cinders' art was created by an experienced professional, someone who knows art and can create amazing piece after amazing piece.
Being an interactive novel, you are going to be reading it like a book. The difference is that you are going to have options opening up for you. As you play, you will get to make various choices that affect the storyline. There are four possible endings and you can replay it as often as you want to get them all.
Watch more videos on their YouTube channel: Cinders on YouTube.
Cinders is free to play. Want to try another fairtytale visual novel and live happily ever after? Swish and flick your wand or just simply click here for more Flirting Games.
Sooo, did you think this game looks cool? If yes, Like!