NOTE: this game has been discontinued. Find similar games here: Multiplayer.
Become a superhero of the ages in Chronicles of Nerdia. For all ages, this game gives you the entertainment and challenges that you crave. Fight evil, complete missions, meet new people, and more. You have a world of adventures awaiting you. It works a lot like your average RPG, too, allowing you to have some more fun with your character. Build it up to what you want and crush the competition, whether that is evil or other players. You can rise in the ranks and quickly become the top superhero in the entire game, showing off just how good you are.
To become a hero, you need an avatar. You need to have a look and style that is all yours, and you need to make yourself unique. After all, every hero needs their own look in order to make it in the world. That is part of being successful and gaining attention. Here, you can style your hero any way you would like. Choose the outfit and overall appearance that you prefer, going out in the world looking your best. You can also use the random button if you would like the game to decide how you look. Whatever you choose, your style is bound to turn some heads.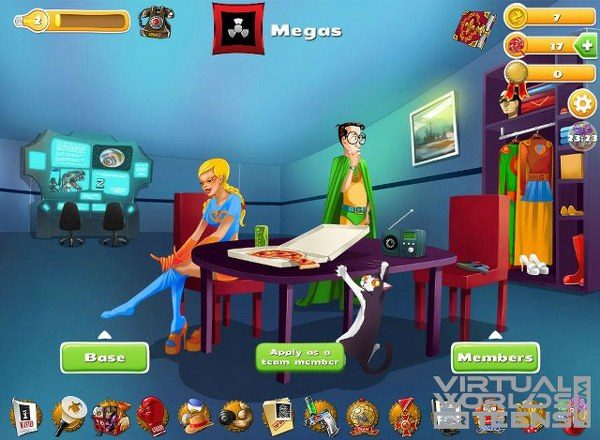 You can always upgrade and change out your gear later. You are not limited to what you have in the beginning, or to what you can do in the beginning. There is always room for improvement. The gear you can use will come from two places, missions and the shop. Missions will grant you rewards that will give you some nice upgrades, whereas the shop will exchange your currency for whatever you want. This is a great way to keep your hero growing and improving.
As far as missions go, they are simple. Chronicles of Nerdia has auto complete missions, which means that there is nothing for you to do. It is not that exciting, but it is simple and straightforward. You start a mission and you let the timer run out, completing it. This means that anyone can begin completing all of the necessary missions without much effort or time.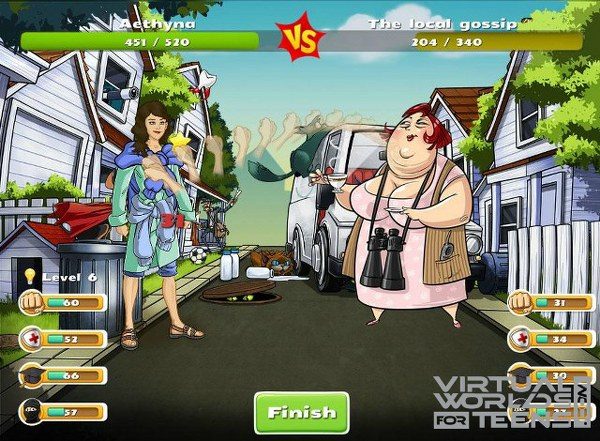 Alongside missions, you have combat. Combat, too, is somewhat simple, as it is also automated. Automated combat is common in a lot of games, requiring little to no strategy. Here, it is all about what your hero can do. You will have to strengthen your hero through stats and equipment if you want the upper hand in battles.
Those stats are Strength, Stamina, Intelligence, and Evasion. Each one plays a vital role in your success during your fights. Whether fighting enemies or other heroes, you want to find a good balance with them. Think long and hard about what you do with the points you earn as that will change your hero's capabilities.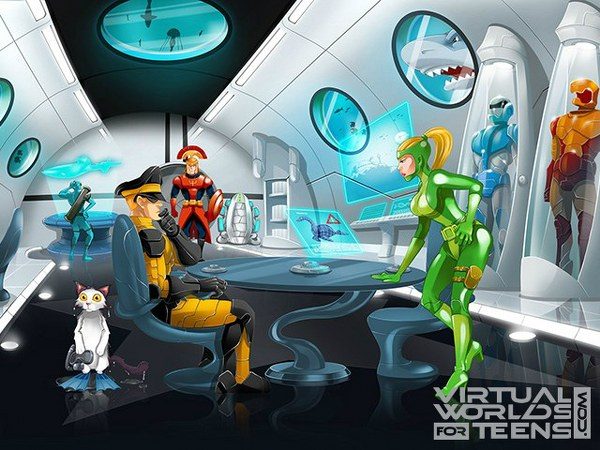 For more screenshots, click here.
You also have boosters, teams, great art and music, and more in Chronicles of Nerdia. It is a game full of surprises and wonders, perfect for any RPG and superhero fan.
All in all, Chronicles of Nerdia is an enjoyable superhero-themed game that pokes fun at the whole superhero concept, and is guaranteed to make you laugh at the exaggerated "nerdiness" that's generously applied in every aspect of the game. Players who have enjoyed playing games like Hero Zero will definitely love this game. In fact, I daresay Chronicles of Nerdia seems a lot more entertaining and amusing than the latter. Do give it a try!
Watch more videos on their YouTube channel: Chronicles of Nerdia on YouTube.
Chronicles of Nerdia is free to play.
NOTE: this game has been discontinued. Find similar games here: Multiplayer.
Sooo, did you think this game looks cool? If yes, Like!