Get ready for Choices: Stories You Play, a new story app that is released by Pixelberry the same people who brought you High School Story, Episodes, and Hollywood U. Choices is a whole new level to storytelling, that has unique visuals and great sound effects. The app is different from other apps, where you are able to have a choice to control the story.
Choices has a large catalog of stories from basically every genre from horror to romance, which even includes a writer's portal that will let you create your own story that others can plan out. There are hundreds of stories that are being added every day, so you will never fall short of having something to read. As of now Choices only has 4 main stories that are crime, romance and fantasy so far. The stories are quite captivating with amazing writing, great graphics, and awesome sound effects. It is very easy to navigate the fast load and well placed buttons. There isn't a dull moment with these storylines and dialogues as well as plot twists and action scenes.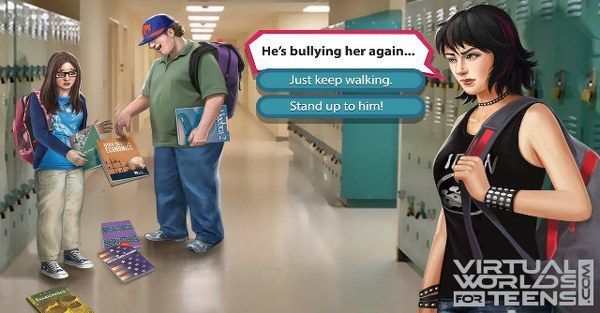 Right now these are the stories that are available. More stories will be added shortly.
The Rules of Engagement – Book 1 is about your grandmother leaving you and your family a will when she passed away. There is a big catch though, to be able to claim your inheritance, you will have to get married. Will you be able to find love by the end of the summer?
The Crown & The Flame – Book 1 & 2 is about your enemies stealing your kingdom, but now it is time for you to raise your army, master magic and then reclaim your kingdom and crown.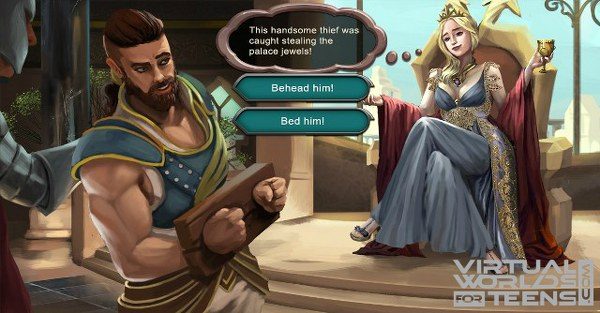 Most Wanted – Book 1 is about a no-nonsense Texas marshal and Hollywood detective getting together to stop a crazy hitman. Are you going to be able to catch the killer?
The Freshman – Book 1, 2 & 3 is about being at Hartfeld University. You will be able to make friends, even find true love. Will you begin to date party girl Kaitlyn, Bookish James, Chris – the football hero or all three at the same time? Book 3 is about starting class again and love is in the air. Not to mention the side story Snowed In.
Lovehacks – Book 1 is about having new friends in a new city with a new job. Are you going to be able to go through the ups and downs of dating in the modern world?
For more screenshots, click here.
Just like other apps, Choices: Stories You Play will have its downfalls. The biggest issue being the lack of keys and slow refill times. The premium choices such as fancy clothes and best scenes are too expensive and cost too many gems which is a big thing that everyone has voiced their opinions about.
If you are love choice driven apps, then you may notice some similarities between some EA games and Choices. This is because they are created by the same people. This is a unique world to play through and each story is different.
Watch more videos on their YouTube channel: Choices: Stories You Play on YouTube.
Choices: Stories You Play is free to play.
Sooo, did you think this game looks cool? If yes, Like!