Campus Life gives you the opportunity to experience what it is like to live on a campus, as if you were in college and leading an a rising sorority yourself. You are going to build up a sorority house, build up yourself, grow in popularity, and have all of the fun that you want.
There is always something new to do here as you continue to attract more attention and become the next big thing on campus. You can do all of this while making it your own, too. Do what you want, enjoy the game, and learn more about living on campus through this exciting experience.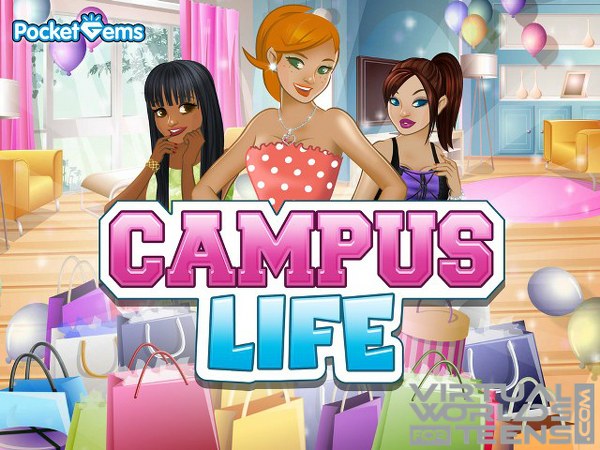 What makes every sorority great is the house. In Campus Life, you have the chance to build up your own sorority house and make it everything that you dreamed it could be. You are going to build it up and even decorate it, adding in the luxury and excitement that it deserves. As you move forward in the game, you have the chance to do more and more with the style and appearance. Keep going until your sorority's appearance is unmatched by any other. People will want to join from the look alone, and will love everything about it.
Of course, you cannot have a sorority without members. You have to go about recruiting new members to join up and become part of your sorority, which means finding the best of the best.
You have to seek out the intelligent, attractive, and all around incredible girls on campus, and you have to get them to join up with you. Doing so will give you the chance to grow and become a top sorority, one that no one else can compete with. All of the best students on campus will make up your sorority, and everyone will be jealous.
As your sorority grows, you have to keep people interested. It is not just about looks, after all. You have to host events so that people see just how great you are. From wild parties to classy soirees, you have to do it all. The variety of events possible will allow you to have the type of house that everyone is looking for with ease.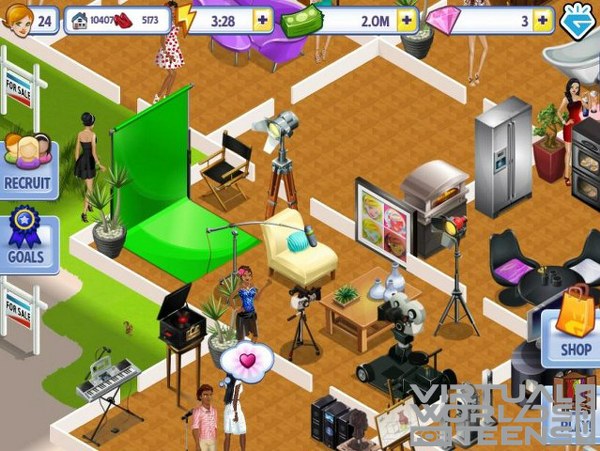 For more screenshots, click here.
You can keep the partiers excited, you can keep the intelligent girls intrigued, and you can keep everyone entertained. The large selection of options with Campus Life makes living better and easier than ever.
Since you are part of Campus Life, you cannot just focus on the sorority. While it is important, you also have to keep in mind how you look. Your character has to look good and has to fit in with the rest of the members, which means taking your frumpy style and changing it entirely. Become the next big thing on campus, looking good and turning heads. With a new hairstyle and new clothes, you should not have any trouble changing your look up. You can buy some great outfits at the store, too, if you want to look your best.
Watch more videos on their YouTube channel: Campus Life on YouTube.
Campus Life is free to play.
Sooo, did you think this game looks cool? If yes, Like!