NOTE: this game has been discontinued. Find similar games here: Chat Worlds.
In a world of exploration and adventure you will find the Cackleberries. This amazing virtual world offers so much fun and excitement that you will not even notice the amount of learning that is taking place as you play the game.
In the town of Oville you will find that the cute little people known as the Cackleberries. These positive characters will introduce you to a way to get through and around peer pressure in the real world. This make-believe and magical world is the perfect place to learn, play, and explore. You will love the Cackleberries and all their antics. Each situation that happens within the game play is helpful, constructive, and fun.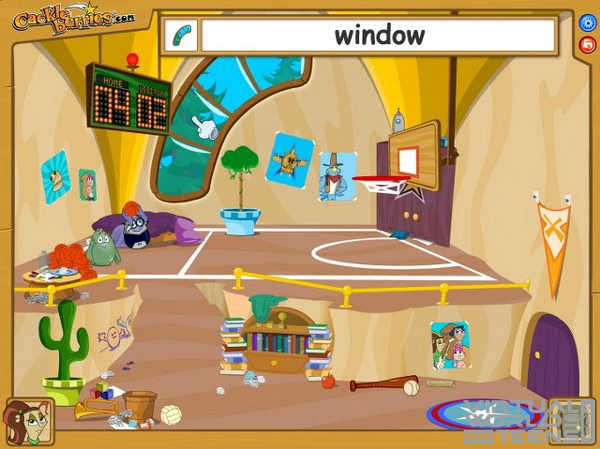 You will be amazed at the beauty and visual effects in this game as you explore Oville. You may not know this but a team of world class artists as well as extremely capable writers helped build this game to offer a magical land to be brought into your life. The world seems ever expanding and you will be intrigued at how everything you click comes to life!
In the game you will be able to use Cackpal, which is a friend to the Cacklberries. As Cackpal you will be able to customize your character just the way you wish. After you customize your character you will be able to explore the fairy-tale world of Oville.
You will enjoy the music as well as the songs that this game has to offer. You can even read along with the story books. These story books not only are captivating they are also animated. You will be able to play games, go on mini quests, and take on other interactive activities during the game play. You will be able to be creative with different art projects such as with the color theory section. You will be learning tons of art basics as you advance throughout the game.
The puzzles and logic games are a must visit! You will find so much enjoyment when you play these skillful games and challenge yourself to the visual logic as well as the reasoning games that this game offers. There is so much to do in this game that you will feel like you always have something new to do.
For more screenshots, click here.
This is a really cool aspect about this game. You can use this game to help with learning your numbers, counting, letters, and words as well. Though you will be learning you will enjoy every minute of it as this game totally makes learning fun.
This game is perfect for you if you are interested in a secure place to have a positive and exciting time. No advertising comes with this game, which is great because you will not have to stop your game play to watch any commercials or ads along the way. The site is very secure for safe game play and the content is appropriate at all times for the age level. This game is a must have for your game collection!
Watch more videos on their YouTube channel: Cackleberries on YouTube.
NOTE: this game has been discontinued. Find similar games here: Chat Worlds.
Sooo, did you think this game looks cool? If yes, Like!