Broken Age is a point-and-click adventure game brought to you by Tim Schafer, the creator of Grim Fandango. The game is designed for most well-known computer systems, such as Windows, Android, iOS and Linux.
This adventure game revolves around two central characters: a boy who lives by himself on a spaceship, and a girl who has been chosen as a monster sacrifice for the village she lives in.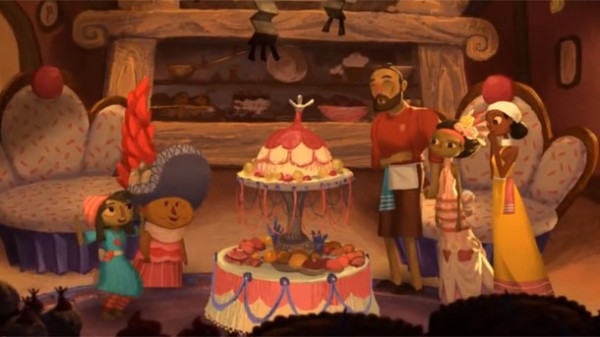 The girl is trying to fight back from her destiny as the monster's sacrifice, and the boy is trying to break out of his lonely shell to perform good deeds and pursue his own adventures. The boy is under the care of a computer, but that doesn't stop him from wanting to break free from his way of life.
Broken Age follows these two characters on their journeys. They are parallel to one another and don't cross paths, but they both have similar stories in that they want to emerge from their current ways of living, which were not by their own choices, to find other ways.
You spend the game switching back and forth between the two characters and following their stories in those ways.
The game is currently available for pre-order, and features some special benefits if you decide to be a "backer" and contribute to the game's success. You can get access to special forums, the beta of the game, as well as other goodies. The game was also featured on Kickstarter to help get some more support, and was highly successful.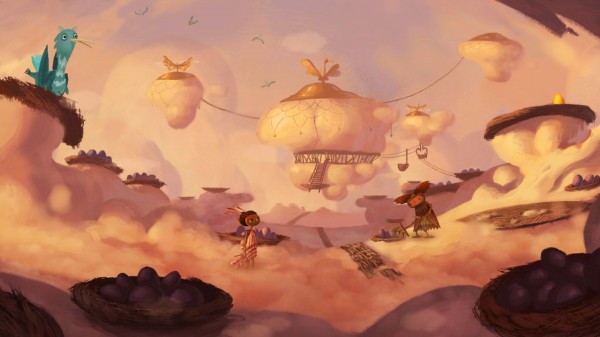 For more screenshots, click here.
The graphics in the game are beautiful, as well, looking like a three-dimensional oil painting. The game's visuals have a somewhat dream-like quality to them, which plays along with the ideas portrayed in the game. Since both main characters spend their time dreaming of other lives, it makes sense that the visuals are dream-like, too.
Watch more videos on their YouTube channel: Broken Age on YouTube.
Sooo, did you think this game looks cool? If yes, Like!