NOTE: this game has been discontinued. Find similar games here: Social Worlds and Fashion.
If you've ever wondered what it was like to be in the social circle of a world-famous band, then the online, social game Brit Chicks may be your ticket into that exclusive lifestyle. This game allows you to join Eva, Mica, and Honey, a fictitious, globally known girl band, as you jet set your way from city to city as part of their entourage.
You, in the form of your avatar, will be able to live as they do, in your London-based flat, for which you can earn in game money to buy furnishings. You will also be able to purchase fabulous clothes for your in game self and download songs from the band, the Brit Chicks.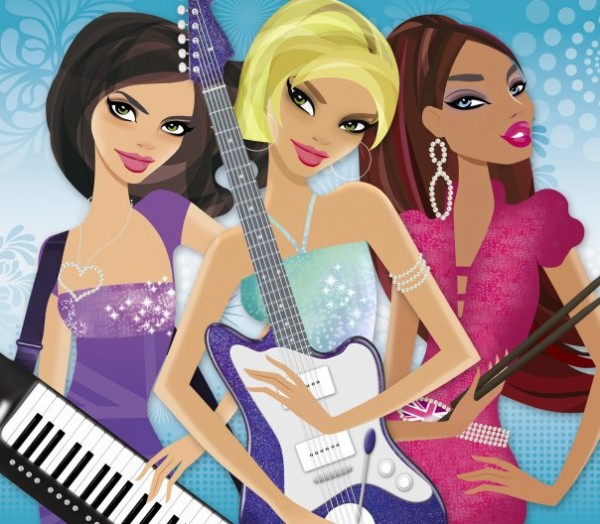 Your avatar will be able to chat with the band and other in game friends through pre-approved phrases, and as you level up, even more privileges await your virtual self. As you progress in the game, your avatar may one day no longer just be part of an entourage. Your avatar may become a celebrity in her own right.
Through the adventures of your avatar, you will be able to visit major cities, such as Tokyo, Los Angeles, New York, and Paris. While you are there, you will be able to participate in jobs, or mini games, that will allow you to earn more in game shopping money, which is stored in your purse.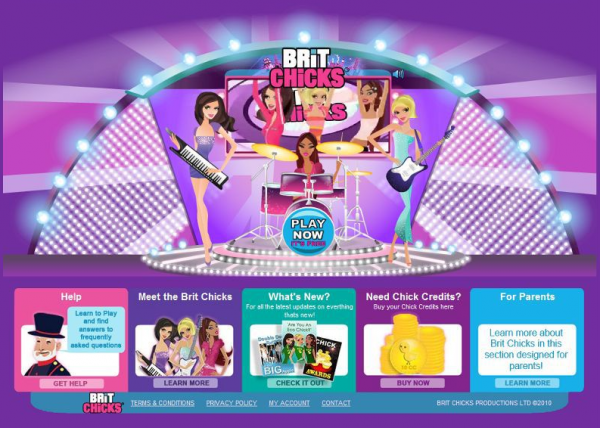 Of course, the more funds that your avatar has, the more that will be available for in game purchase. Your apartment can be decorated in a style that is as glamorous as your imagination and your purse will take you. This also applies to the wardrobe of your avatar. You will be able to watch your virtual self get about town, while dressed in some of the latest fashions.
If you have parental consent to become a member or purchase premium in game money, there are special items of clothing and apartment furnishings that will be available to your avatar. You will get to learn all about the Brit Chicks and the fun side of being able to travel from big city to big city.
For more screenshots, click here.
You will be able to virtually experience meeting new people and seeing new sights. You will get a taste of having adoring fans and the press following your every move. Paparazzi, privilege, and prestige are a well-known part of the celebrity lifestyle, and with this game your avatar can start from being part of a trusted circle of friends, and end up being in the spotlight.
Get ready for excitement and living a fast-paced life, when you walk through the world of fame and fortune with your avatar. Make sure to buy some fashion forward shades for your avatar and get ready to take on some odd jobs around the globe. All the while, your in game flat will become more posh and your lifestyle more incredible, when you start game play by becoming a part of the virtual entourage of the Brit Chicks.
Brit Chicks is free to play.
NOTE: this game has been discontinued. Find similar games here: Social Worlds and Fashion.
Sooo, did you think this game looks cool? If yes, Like!