Bread your Kittens for a Tight Fight
It is not a war of any fierce animal. Here cute kittens fight with each other as you make them strong with bread. The concept at once makes you laughing out loud but this is one of the most engaging games for children.
You are the Savior of Catlandia
Bread Kittens have an interesting inside story. Catlandia is the name of the place resided by only kittens. You are also a cute kitten. Fighting with others, you will expand your group. The ultimate goal is to conquer the evil ChowCorp who is brainwashing all the little cats.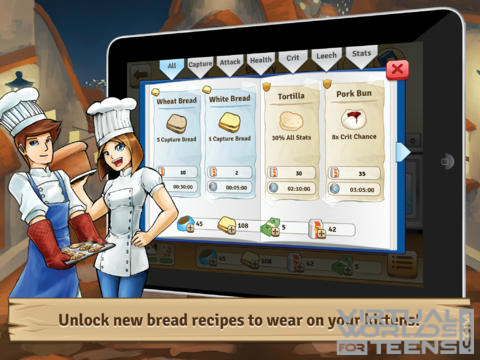 Bread is the Weapon
Why most children roll into laughter while playing this game is the function of the bread. While your kitten is on the mission of visiting various places at Catlandia to increase the army, you have to bake bread. Breading a kitten, that is, throwing bread to a kitten is a method to capture the kitten. On the other hand, it is the same bread that can make your kittens stronger. Hence baking bread must be a continuous process.
User Friendly and Interesting
For the kitten lovers, this game unfolds varieties of excitements because you can find kittens everywhere. They look different, behave differently and most significantly they are from different breeds. For baking bread you need money and the money is earned from attacking other kittens. However, the point depends on how strong your attack is.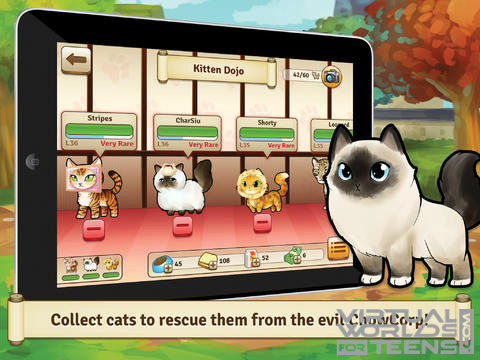 Here is a handy tip for you. While attacking a kitten, you will find a meter bar on the screen. When the meter is in the middle you can attack the kitten to get good points.
Choose Your Kittens by Their Strength
Here comes an interesting aspect of Bread kittens. As you are out to make a strong army, you are supposed to pick up the best kittens by their strength. According to species or breed, here you encounter the maximum variety of kittens. Each has its own strength. As you target one, you will be able to see its strength. Another tip for you, do not always run after the rare species kittens. You will get every detail of a kitten. If you are playing it for the first time, you will definitely get attracted to the rare species kittens. But as you become a pro in Bread Kittens, you will find that general kittens are no less strong. Rare cats are difficult to be caught too.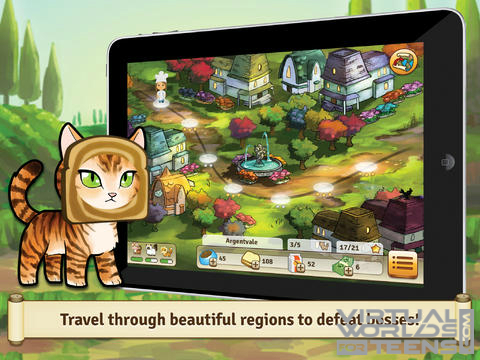 For more screenshots, click here.
Finally Comes the Boss Cat
Though it will be too much to reveal everything before you play Bread Kittens, the most we can divulge is that at the final lap there will be some surprises. A boss cat will come whom you will have to bread.
The Verdict
Without even playing, many think Bread Kittens to be boring and repetitive. But once you start playing, you are proved wrong as in every step you discover something surprising. Plus there are the cutest kittens with excellent audio and video support of the game. It is not like collecting the kittens and feeding them forever. The game has a specific goal and you explore excitement proceeding to the goal along with your meow-army.
Watch more videos on their YouTube channel: Bread Kittens on YouTube.
Bread Kittens is free to play.
Sooo, did you think this game looks cool? If yes, Like!