This monster game is different from others that you may have played. If you love cute furry little beasties then you will absolutely love this game as well. This is a free online game that will draw you in with its cuteness and keep you playing because who does not love little monsters that you can feed and help grow up into adults.
In brave little beasties you get to collect little monsters as you happen upon them but some may not be as easy to catch as others like the frogs and water mist rabbits that can be hard to catch.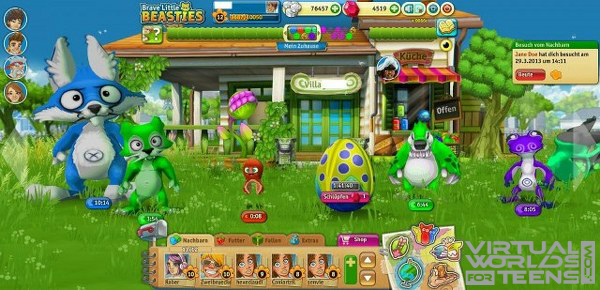 But once you have them you can make sure that they are happy and healthy but you have to make sure that they are getting fed enough and the right foods. If you are not careful your little beasties may get sick and you will be able to tell by the color of their fur if they are not feeling well.
In Brave Little Beasties it is not all about raising and helping out the little critters you also get to go on lots of fun and adventurous quests that allow you to explore this fun and colorful world. You also get to take part in battles that involve your adult beasts.
You have to make sure that your monster team is healthy and that you have the right monsters for the battle. If you pick the wrong monsters that do not have the right types of abilities then you may lose and no one wants to lose a battle. Each of your beasts has a special element like fire, mud, poison, electricity and so one and you can tell what they are based on marks that they have.
Knowing which monsters to fight with is just as important as knowing how to keep your monsters healthy and ready for battle.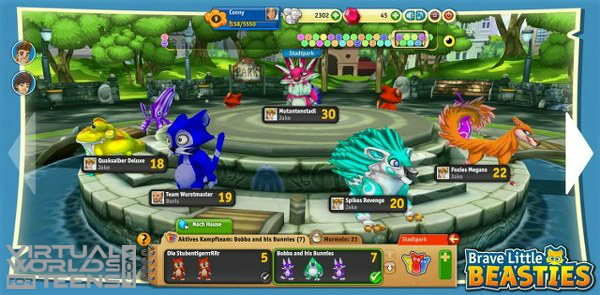 For more screenshots, click here.
There is a wide variety of monsters in this world and they vary from moles, bates, and magma cats, as well as frogs and other cool little monsters. As they run around and become your friends you help them grow and then they help you when you need them to battle it out to protect the city and your neighbors.
This is a very fun 3D game that has great colors that are vibrant and eye catching. It is also full of adventures which will keep you busy for extended hours of play!
Watch more videos on their YouTube channel: Brave Little Beasties on YouTube.
Brave Little Beasties is free to play.
Sooo, did you think this game looks cool? If yes, Like!