BlockStarPlanet is one of the best block building games for those who are quite creative. You will have a chance to build and join multiplayer games or just join in on games that are made by other people from all over the world. You will have a chance to make a name for yourself and become a huge star on BlockStarPlanet.
You will have to dream up your own BlockStar who is unique to represent how you want to look. Create a unique world that you and your friends can play in. Explore the many creations that have been made by other people from all over the world and even Remix your own BlockStar and Worlds by the parts that have been shared by other people. Hang out and chat, play multiplayer games with your friends or take time and make brand new friends who have things in common with you.
BlockStarPlanet is one of the most unique ways that you can share your creativity either with friends, with new people or other countries. Do not be surprised if you notice that other players are using your creations, it is what will make you a star. Thousands of people may begin to use what you create. That is what BlockStarPlanet is about, it is about creating and sharing and mixing your dreams with other people from all over the globe to create wacky, fun, and wonderful dream worlds.
Because you are on secure servers, it is safe to play with your little brothers or sisters who can make friends who are their ages in their language, and all of it is monitored by advanced chat filters. This world is free to play in, but there are VIP subscriptions that will give players enhanced experiences and access to various bonus features.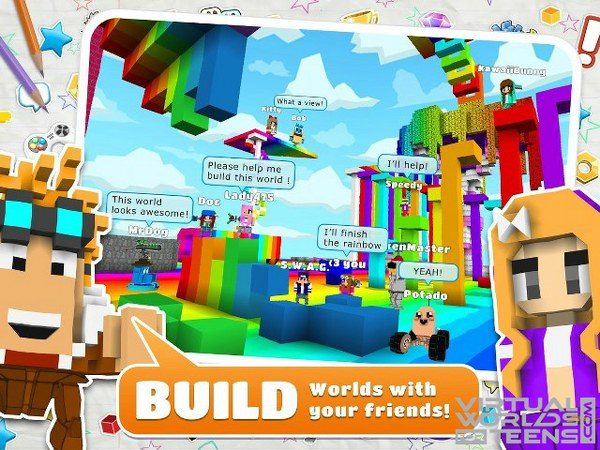 Because BlockStarPlanet is similar to Minecraft, you can create just about anything that you can think of on your own piece of land, either on your own or with your friends. The world can be tested, shared, and even voted on by other people. Customize your BlockStars block by block.
Take time from creating and socialize with new people. This is a planet that was designed for you to be able to interact with people in a safe environment. If the main world is not enough for you, then you can head to virtual worlds that have been created by other players where you can role play, chat and just hang out.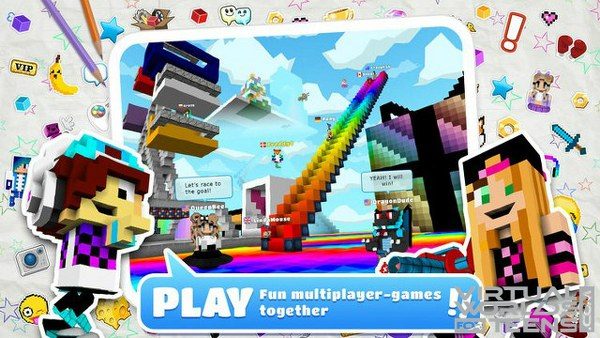 For more screenshots, click here.
The game currency is called Nuts and you can earn them by just playing the game, but it does take a while to earn plenty of nuts. So you will have to be thrifty and only buy what you need.
Another cool part of this game is the parkour gaming mode where some of the worlds that were created by players can be turned into a parkour arena. In this mode, you will have to jump and double jump to find the exit portal as fast as possible. If you manage to get a high score, you could be placed on top of the leaderboard.
This is a great world for all ages and will really get your creativity going.
Watch more videos on their YouTube channel: BlockStarPlanet on YouTube.
BlockStarPlanet is free to play.
Sooo, did you think this game looks cool? If yes, Like!