Bin Weevils is an online world in which you can direct your weevil through "The Bin". You will be able to personalize your weevil and play mini games as you take it through different areas of The Bin, in order to earn mulch.
You can use the mulch to buy decorations for your nest and cool gear for your weevil. If you've ever been curious about the life of a weevil in a dustbin, this game gives you a fun-filled, imaginative way to experience a fictitious version of a bug's life.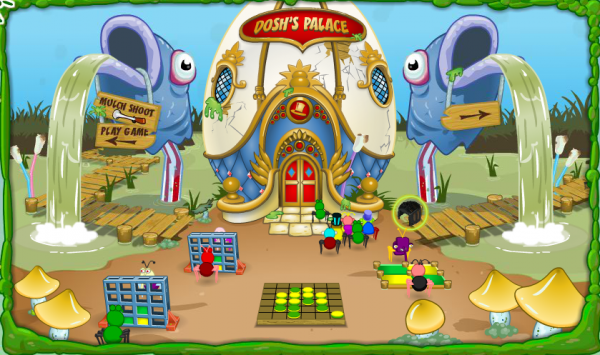 Yes, you and your own personal weevil can go here and there in the world of weevils. At your nest, not only can you make it more of a comfy weevil hangout, you can also plant strange plants. You will have to make sure that your generator has enough fuel to keep you nest lit. You will also need to feed and care for your weevil in order to keep it moving at top pace.
This becomes important when you take your weevil on many of the action packed mini games, which are some ways for you to earn mulch and experience points (Xp). There are games in the form of missions that your weevil can set out on. There are races, and quick growing mushroom games, and other types of games.
You can also play crossword puzzles, unlock codes, and learn things in Maths and other languages in order to earn mulch and Xp. You will be able to read books, and learn new things for the week within The Bin. Now to the other fun part of spending the mulch. The shopping mall is the location from which you may buy a bunch of great stuff for your nest.
There is also an area in The Bin that you may visit and if you have become a member, you may buy premium cash, known as dosh. With your membership, you become known as a Bin Tycoon. You will also have access to other special features in the world of weevils. This is something that will need your parent's consent, but even if the answer is "no," you will still be able to have plenty of fun in The Bin.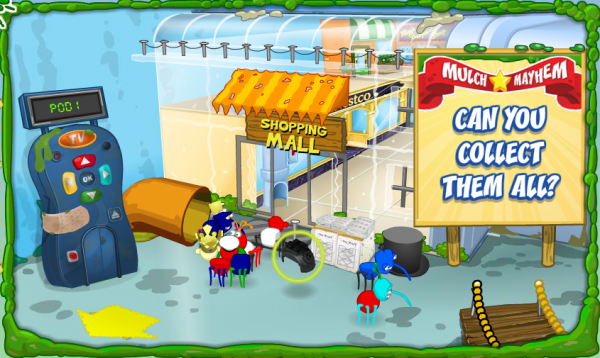 For more screenshots, click here.
You will be able to watch movies and chat with online friends and other players with pre-approved phrases. The higher the levels that your weevil reaches, the more cool gear to which you will have access. The games and puzzles will become more challenging, and you and your weevil will be able to have even more fun getting to know The Bin and the other weevils.
This game even has a magazine that gives you tips, tricks, and free gifts, such as mulch and Xp. There is also Bin Weevils music, if you and your weevil would like to listen to some tunes that make you think of your times together. All in all, if you are up for a fun time online, then you need to create your own weevil and set out on many adventures throughout The Bin.
Watch more videos on their YouTube channel: Bin Weevils on YouTube.
Bin Weevils is free to play.
Sooo, did you think this game looks cool? If yes, Like!