Big Time Rush fans are going to find a lot of fun in the new BTR game. You are going to be dancing along with the guys and singing their songs as accurately as you can. To make this even better, you are going to be playing along to some amazing effects that keep everything interesting visually.
Anyone who likes the show and the band will want to play along with this. You can enjoy it as a fan or as a lover of dance and song. No matter what you like about this game, there is a lot of entertainment and excitement with every moment that you spend on it.
The main appeal of Big Time Rush is the fact that it is based on the BTR guys. These are the same four guys from the show and band that you have grown to love. When you enjoy their music and style, this is what you are going to want to play.
It is not just another dancing and singing game with the currently popular music, which is why it is such a great choice for fans. The songs and the characters are the ones you want in this game. It is not just the music, but everything about it. BTR fans are going to adore everything about this game.
Of course, Big Time Rush is all about the dancing and singing, just like the band. You have the chance to choose your favorite songs from the group and then dance along to them. Not only are you going to be dancing and singing along with the songs, but also with the band. They are going to be there on the stage, doing everything that you need to do. This will make it feel as if you are part of the band or that you are at least dancing with them. Any fan is going to want to experience this.
When you want to play along to the songs, you will be able to do so with ease. After making your selection, you are going to want to begin playing.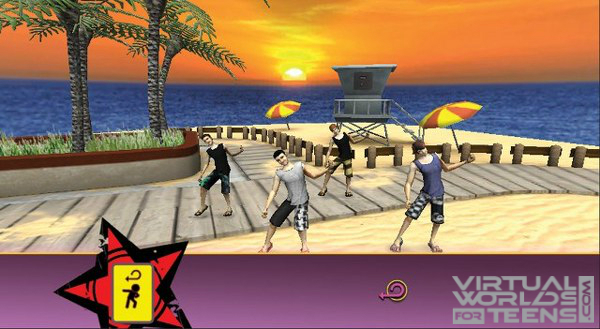 For more screenshots, click here.
This is going to involve moving around how you are told to, which might be harder than you imagine. You have to be able to dance and sing as accurately as possible to your favorite songs, all while keeping up with everything. Since it shows you what you are going to be doing next, you will know what to do and how to move to succeed.
Big Time Rush takes the excitement further with this game. It offers a large amount of entertainment that every fan can enjoy. When you love the band and their music, you are going to adore everything about this. Dance and sing along with the band to the songs that you like the most. During this, you are going to have to be as accurate as possible. It might seem difficult at times, but it is something that you can do. With time and effort, you might even master the game.
Watch more videos on their YouTube channel: Big Time Rush on YouTube.
Sooo, did you think this game looks cool? If yes, Like!