Live life in the entertainment industry in Backstage Pass. You are going to have to make a living for yourself, manage the stresses of everyday life, find romance, and succeed. With numerous potential endings, you can continue to do this until you have seen it all. Dress up, meet new people, and go through the story as often as you would like. There is more here to do than you get in many other visual novels and sim games. You never have to worry about boredom overtaking you. A wonderful story, beautiful manga style artwork, and original soundtrack help to make this experience complete.
As the child of a makeup artist, Sian wanted something different. She did not want to follow in those same footsteps, opting for a life at college and a stable career afterwards. However, she suddenly finds herself relying on the lifestyle that she wants to escape, forcing her to become a makeup artist. Using the skills she has learned through the years, Sian is going to have to become a stylist to the stars. Big and small alike, she will have to put her skills to use. Through her journey, she will find love and experience amazing things as she rises to the top of the entertainment industry.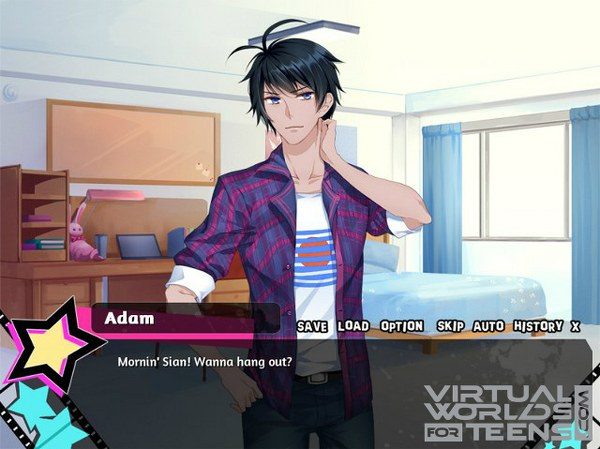 Going into the entertainment business is not going to be any simple task. This is a demanding industry, full of all types of personalities. Luckily, Sian has what it takes. You are going to work jobs and earn a living here, working your way up the ladder in the process. As you continue to work, your status in the industry will begin to rise.
Of course, as a young woman, Sian has more on her mind than work. She wants love, and she is dying to find it here. You will help Sian to meet new men, possibly even finding love along the way. Stars of film and music, and rising stars in the industry, will be here for your flirting. Talk with them, build your relationships, and find love in this hectic industry.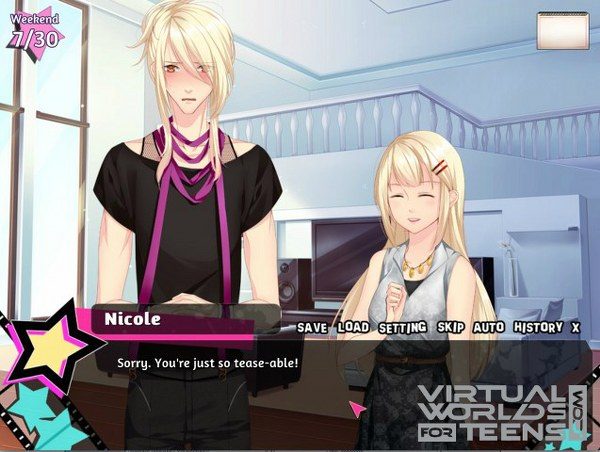 All of the choices that you make matter. As with most visual novels, Backstage Pass has multiple endings, 15 in fact. With 15 endings to explore, you can play often and see more of every character and every love line.
Playing and playing over again is going to be entertaining. The manga style, original soundtrack, and customization options all make this game more engaging. With the customization, you can dress Sian however you want. The best part is that her clothes appear in scenes, so you can make a difference in how she looks through the entire game. Combined with the beauty everywhere else, it is a memorable experience.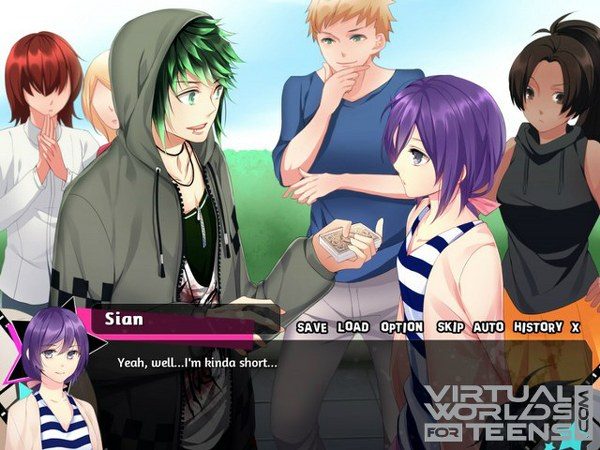 For more screenshots, click here.
Backstage Pass gives you a look into the entertainment industry in an amazing way. Play as a young woman finding love and earning a living, and see the drama and romance unfold. The story, art, and music will create an unbeatable visual novel experience for everyone, no matter how many times you play.
A stunningly ambitious, sprawling stat-raiser with compelling characters and a ton of replayability. Some routes are more difficult than others, but overall this game is an insane achievement. This may just be one of the best otome games out there.
Watch more videos on their YouTube channel: Backstage Pass on YouTube.
Sooo, did you think this game looks cool? If yes, Like!