The ancient civilization of the Aztecs is known as one of the great agricultural and architectural significance, during such an early period of the world. Unfortunately, it eventually fell victim to a combination of some of its own cultural practices, along with disease and overthrow from visiting Europeans.
Despite its tragic end, this civilization is one that is admired to this day, and you can try your hand at leading it into its heyday by playing Aztec Tribe. This building game allows you to have fun upgrading your Aztec civilization over 34 levels of relaxed, time management play.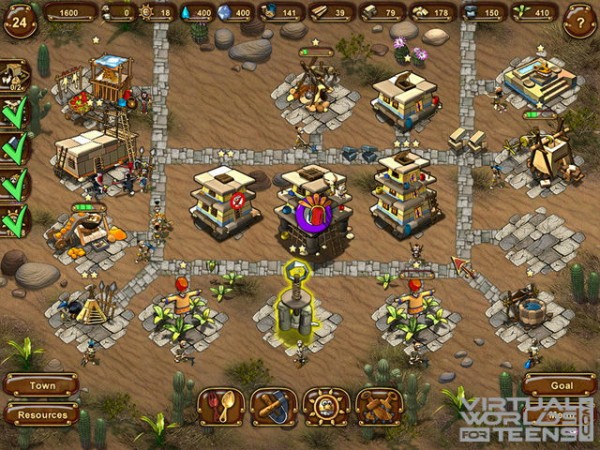 You can take your time building your small living quarters and completing the necessary tasks that will help your civilization reach the next level of growth. You will have activities such as soldiers to train, enemies to fight off, resources to gather, food to hunt, nature to contend with, and sturdier buildings to construct, all in an effort to lead your Aztec civilization to greatness.
You will have fun using simple logic and strategy, while watching your boldly animated civilization grow. The interactive set up of this game will help you have a good time using your mouse in order to build up your the environment of your Aztec Tribe and help them to thrive.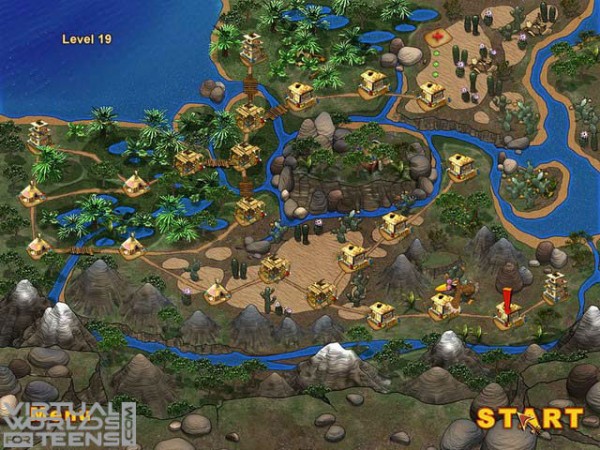 This game helps to keep your interest by offering three levels of difficulty when completing each task. You have the option to aim for bronze, silver, or gold star task levels, depending on how much of a challenge you would like to add to your game play. In order to reach your in game goals, you will have to help your tribe members gather resources. In turn, you will need certain amounts of these resources to be able to construct buildings. This game allows you to assist your growing civilization with many aspects of life, all in an effort to keep your village secure and ever growing.
The music and sound effects are paired with the entertaining graphics, all to provide an enjoyable experience in your quest to build a grand civilization. This game has its own rhythm that you may need to take time to learn, but once that you do, you should have a delightful time being immersed in your Aztec world.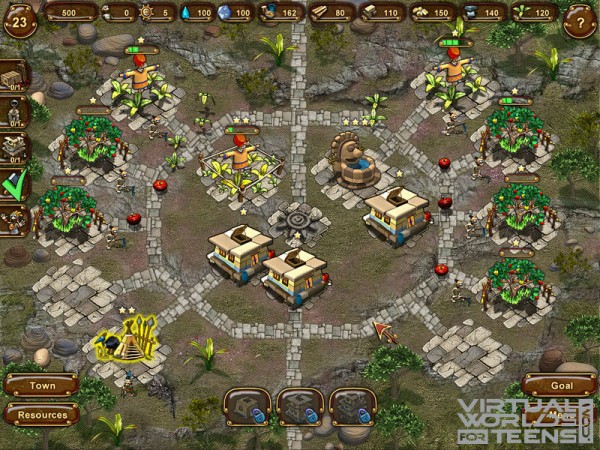 For more screenshots, click here.
This game format may have you being a bit more hands on than some other building games. You will need to click on your tribe members in order to have them start and stop tasks. That means that if you enjoy being in charge of almost all of the ins and outs of building and managing your world, then this game will suit you well.
All in all, if you are looking for a building game that has a different historical take on it than the majority of games in this genre, then you will want to delve into Aztec Tribe. You can have great fun developing your version of one of the most studied and discussed civilizations in history.
Watch more videos on their YouTube channel: Aztec Tribe on YouTube.
Sooo, did you think this game looks cool? If yes, Like!