NOTE: this game has been discontinued. Find similar games here: Simulations.
In this awesome builder game you will be building your city under the sea. Atlantis Fantasy is amazing as it takes you deep in the ocean for a wild and crazy time. This game does not act as all the rest, though it has some of the same features as other builder games, this game reflects more of an original feel and unique style altogether. You will get new experiences with Atlantis Fantasy.
Since Zeus sank this legendary city after his horrible temper tantrum it is up to you to help the merpeople as their city will begin in shambles or completely wiped clean. It is your job to rebuild this beautiful city and bring their underwater society back to life! You will need to manage numerous and different types of resources for the merpeople race.
The two most important aspects you will be required to manage is the coin resources and the population resources. You will not start out with just one person in your population but will have to manage hundreds. Though this creates a little bit more of a challenge, you will enjoy this challenge.
There are different production facilities that will offer you coral, iron, and stone. You can use these products and increase your success by using these resources properly. Since you will be using these resources to help build other structures in your merpeople city, you will also need to determine how many of your population you will need to use to help you get the job done as fast and as efficient as possible.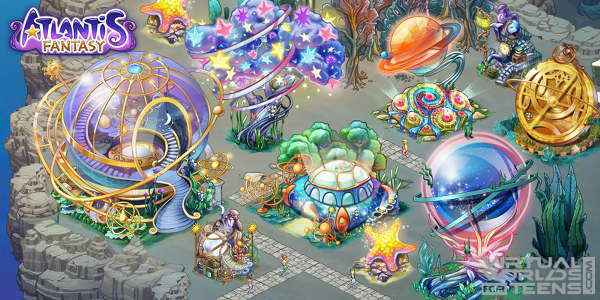 The further in the game you go you will see that your population will become thinner as you dedicate portions to different areas of work to help rebuild their fantasy city. You may have to have some of your population work in the entertainment buildings, production facilities, constructing and so on.
You will have to use your critical thinking to make sure to use the right portion of your population on specific tasks. It is true that the more people you have working on a specific task will get that task done faster, but you will also need to make sure to have ample workers for other tasks as well.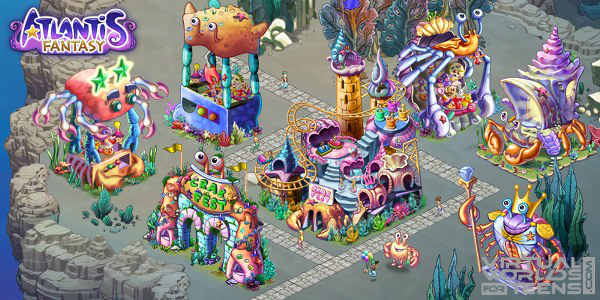 For more screenshots, click here.
You can use your friends to play this game as well and you do have the means to ask them for help or for some of the things you might need such as a certain aquatic tool that you might not have on hand. This is great as you can communicate with your friends and help them when they need your help as well. You can also visit your friend's underwater world and vice versa.
The graphics and visuals in this game are out of this world! You will love the beauty it has to offer as you play the game. As you create and rebuild Atlantis Fantasy you will be able to watch schools of fish or whales that frequently visit the city or swim overhead.
Watch more videos on their YouTube channel: Atlantis Fantasy on YouTube.
Atlantis Fantasy is free to play.
More Games Like Atlantis Fantasy
NOTE: this game has been discontinued. Find similar games here: Simulations.
Sooo, did you think this game looks cool? If yes, Like!