NOTE: this game has been discontinued. Find similar games here: Pet Worlds.
If fish and aquarium care are your areas of interest, then Aqua Pets is for you. You will have full control over building your own aquarium and will not only be able to fill your tank with some of the coolest fish you can catch, but also give permanent homes to seals, turtles, and other very exotic creatures.
Once you have your aquarium exactly like you want it and you're ready to show off your masterpiece, you will be able to share your fish aquarium with your friends.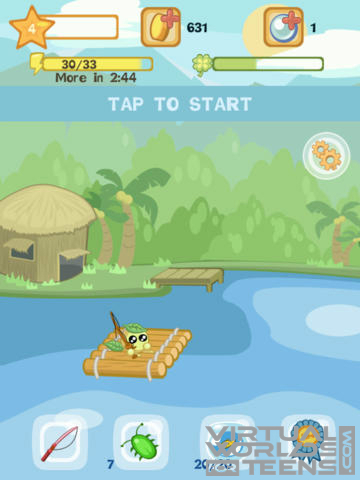 Not only can you share your aquarium but you can actually play the game with your friends and family. The developers of Aqua Pets literally thought of everything when creating this game. This is definitely the most realistic aquarium game on the web and the closest you can come to owning your own aquarium without having the responsibility.
In addition to building and maintaining your aquarium, you can also personally decorate your aquarium by using some of the thousands of decorations offered, or by stocking it with some of the rarest and brightest colored fish in the game.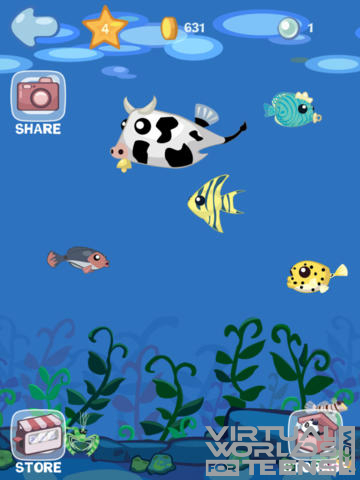 These fish can range from the rarest to pure legendary and all of this is in the palm of your hands in Aqua Pets. Some of the most fun in the game occurs during the fishing portion when rare hidden secrets for the game are found while using some of the fishing rods and baits in combination.
Aqua Pets is clearly the hands down winner in being the best aquarium game on the web. Players of the game can turn the screen of their phone or laptop into a full sized aquarium simply by adjusting the wallpaper settings in the game. Even though your fish won't starve if you aren't watching them every hour of the day, you will receive plenty of bonus awards by keeping them well fed, regularly.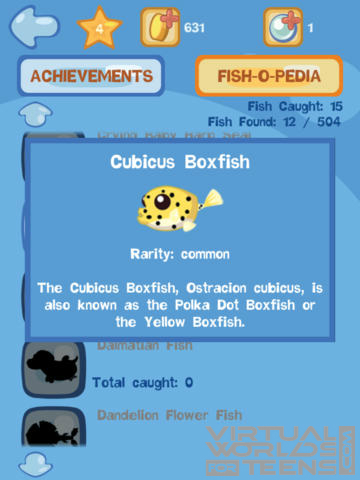 For more screenshots, click here.
No matter how often you play Aqua Pets, you will always be thrusts right back into quick action of the game.
There are so many challenges and achievements that you can unlock that there will never be a board moment during the duration of the game. Each challenge break and achievement will take you deeper into the game and closer to the most rare and elusive fish. If you are in love with fish and aquariums but simply don't have the time for the responsibility, Aqua Fish is the perfect game for you.
Aqua Pets is free to play.
NOTE: this game has been discontinued. Find similar games here: Pet Worlds.
Sooo, did you think this game looks cool? If yes, Like!