Created by IDHAS Studios, Anton's vacation is a mini-series/visual novel that is a combination of novel and computer game. A visual novel game consists of a large text base story line with only a small amount of interaction from players. Typically, visual novel games consist of text, an animated background image and background music.
The players answer a few questions which in turn affects the story line. Playing the game a second time, with different answers will result in a completely different plot. How awesome is that!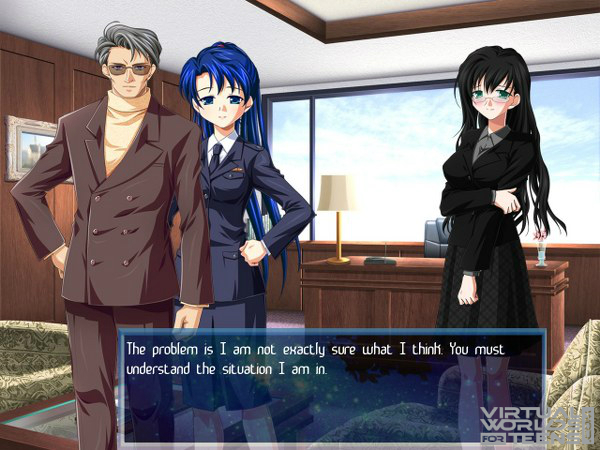 This is an excellent sequel to Anton's Vacation Episode 1: The Orange Duck Tape Experience. Episode 2 focuses on Anton's friend Náme and her inability to experience various emotions, other than rage, during the Christmas season. Náme  is a workaholic who prefers to spend all her time working instead of enjoying activities and fun with her friends.
Anton finally persuades her to attend a Christmas Party although there is a great deal of resistance along the way. Due to her really poor attitude, she is visited by three spirits: Christmas Past, Christmas Present and Christmas Future.
Anton's Vacation series is vastly entertaining to readers, adding wonderful comedic lines and adorable characters with a pinch of sarcasm.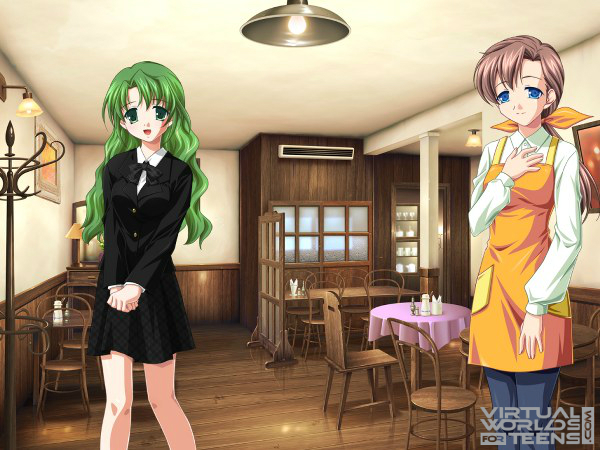 The game offers 583 screens of dialogue, a total of 6,542 words with an average of 11.2 words per screen. It contains zero menus, a file size of 40.55 MB (depending on your computer platform) and a dimension of 1280×960.
The graphics are just as awesome as the pre-sequel, though the background images have improved enormously. When you first start the game, the background music  offers a song in the Japanese language. The actual background music matches the events and the attitudes of the characters as you go along.
Ren'Py is the freeware engine used in creating this game. From the Main Menu, you can start the game, load a game, set preferences and get help from offline instructions on how to play this visual novel.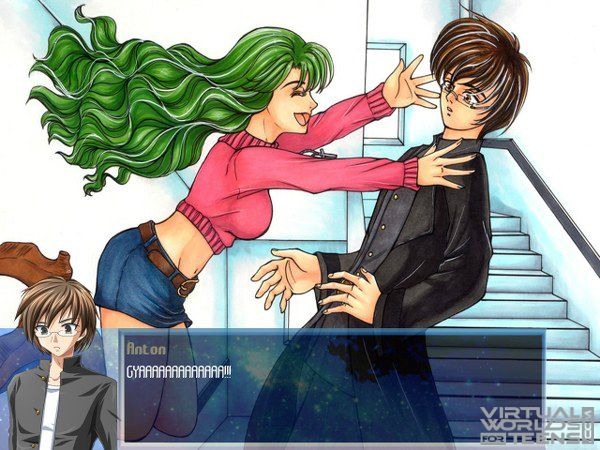 For more screenshots, click here.
Anton's Vacation Episode 2 has enticed those from Episode 1 to find out what happens next in Anton's Vacation. What will the 3 ladies and Anton do in order to save millions of people's lives? Will Anton choose a girlfriend from the three or make them cry, leading to the punishment of Sora.
Come join in on the fun of this exciting Visual Novel game. You will enjoy hours of terrific fun and never be disappointed.
Anton's Vacation Episode 2 is free to play.
Sooo, did you think this game looks cool? If yes, Like!