Another Brick in the Mall puts you in the position of building and maintaining your own mall. It is a management game that will make you feel in control, powerful. You will build your own mall, from the ground up, and customize it to your liking. Put in shops, build your parking lot, get customers in, and get all their money. You are going to become powerful and rich, and you are going to make it all your own. That does not mean it will all be easy, however. The game is difficult, especially as you grow and improve. It takes a lot of energy and time to get to the level you want to be.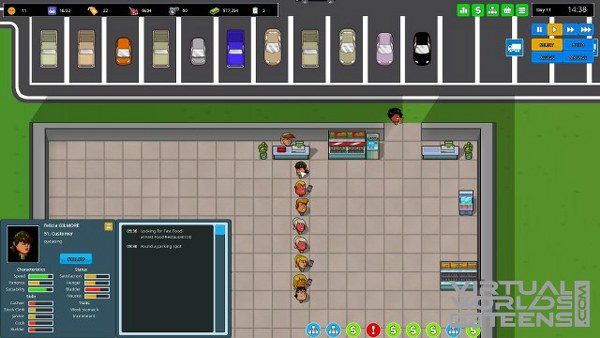 As with most management games, you are going to start out with nothing. You have to work your way up through effort and earnings. This means putting in energy and strategy, thinking about every move that you make. You are going to have to think about how you build your mall, where everything goes, and how it will function. For it to succeed, you are going to have to put a lot of thought into everything that you do. You cannot go forward without doing so, not if you want it to succeed. With so much work for you to do, every move has to be a smart one.
Think about how you are going to build your mall. Think about where everything goes and how people will access it. Your goal here, of course, is to make it as profitable as you can. This means that the layout does matter. You want to get more people through the doors and you want to get people buying. With a good layout, you can succeed in doing that easily. You can make people want to go to your mall right from the start, helping you to grow faster.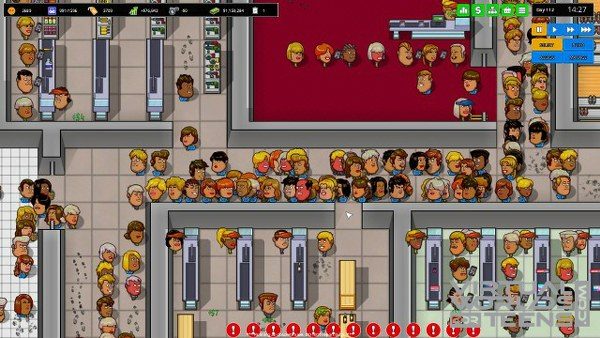 Another Brick in the Mall will give you a lot of options for customization. Part of what makes this game work so well is that you can make it your own. Making it feel complete, and having that personal touch, helps you get into the game even more. You will have the mall of your dreams set up right in front of you. It also adds a little variety to the look so that everything is not so uniform and simple.
You will have a lot to do here. From cleaning to keeping the inventory stocked, you have to manage everything. This is not going to be easy to do, though. Managing an entire mall requires employees, money, and hard work. As you grow, it becomes even harder to clean up after your customers. It is all necessary if you want to earn a living here, and something you have to deal with.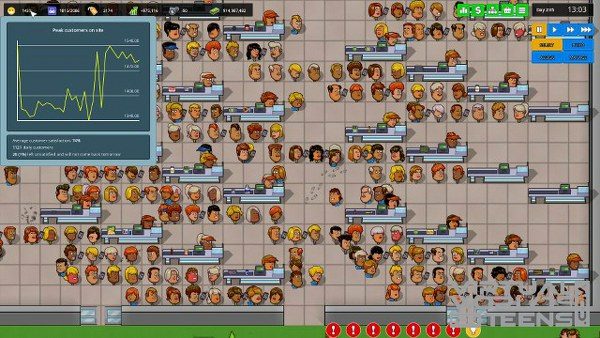 For more screenshots, click here.
Making money in Another Brick in the Mall is easy to do. As you grow and improve, you will start bringing in the cash easily. Just keep working at it, growing, and making your mall an unbeatable place for customers to visit.
It's a very simple looking game which makes it so great to play. There isn't anything too difficult or confusing to do so you can just sit and play it for hours happily.
Watch more videos on their YouTube channel: Another Brick in the Mall on YouTube.
Sooo, did you think this game looks cool? If yes, Like!