Social games have found new life in VR, and AltspaceVR is one of the best examples of this. Here, you can chat, attend events, and do pretty much everything. It is a massive game that immerses you into a new world. With mobile access, you will never have to leave that world behind, either. It is the perfect escape, with everything you could want. Friends, celebrities, activities, and an amazing universe around you. Everything you could want is there, and it is all ready for the taking. Explore, make new friends, and enjoy all that this incredible universe has to offer you.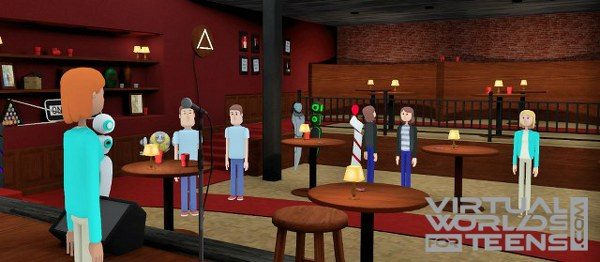 The world of AltspaceVR is one to admire and love. It transports you to a new land, one full of beauty and excitement. While you do not have much to explore, it does give you some great backdrops and locations. As you continue to play, and see everything here, you will fall in love with the scenery. It presents you with nearly unlimited beauty and wonder, even if it does not play a major role in the game. It is there to make the world feel complete, and it does that exceptionally well.
What you will see, what makes the world feel real, is the characters. Every character is unique – including your own. Customize and make your character your own. While you will look through the character's eyes, and not see through third person, you will want that style and look that match you. This is how you will present yourself to the world, to everyone else who plays, and it matters how you look. Present yourself in the way you want, whatever that may be. It is up to you.
Everyone else there is going to customize their characters, too, and there are a lot of people. You are far from alone in AltspaceVR, something that will make this social game all the more exciting. You get to meet people from all around the globe, befriending them and talking all you want with them. It is a great place to learn more about others and to develop new connections with people.
It is not all about talking. There are activities awaiting you in AltspaceVR. From painting to their own version of Cards Against Humanity, you will have plenty of things to do. You can do them alone or with others, of course, and have as much fun as you would like. It is a joy every moment, with games and possibilities everywhere. With so many people to play with, you are never going to be bored.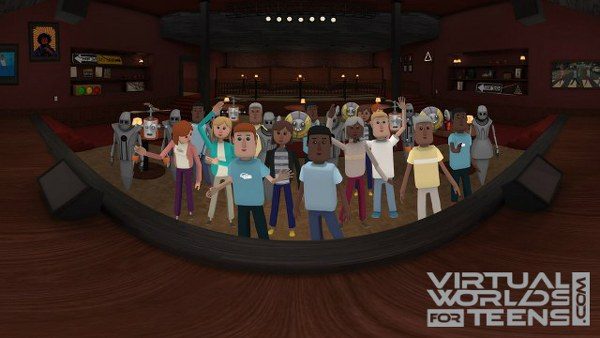 For more screenshots, click here.
Events do occur every so often. These events bring in celebrities of all kinds, from comedians to DJs to actors and more, who are going to perform and talk. TED talks, concerts, and other events are happening all of the time in AltspaceVR. If you want to explore and if you want to have the time of your life, and meet new people along the way, this is the game that you want in your life.
Watch more videos on their YouTube channel: AltspaceVR on YouTube.
AltspaceVR is free to play.
Sooo, did you think this game looks cool? If yes, Like!