Are you ready for an exciting game full of fashion, fun and frivolity? Then look no further than Ada's Fashion Show.
Ada's Fashion Show is the continuation of Ada's Hospital. The basic premise of the new Ada game is this: now that Ada is tired from all the work of running a successful hospital, she's decided to treat herself to a nice vacation. And what better way to treat herself then to stop in New York?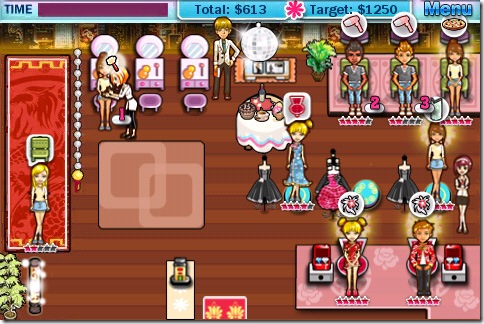 While shopping on New York's famed Fifth Avenue, Ada runs into one of her beloved old high school friends, Jack. Jack is a designer who is putting on a high profile fashion show but–uh oh!–he hasn't been able to find a good backstage manager.
Jack remembers that Ada was an amazing chief editor of the high school newspaper during her high school days, and asks her to step in. Ada accepts, and her vacation treat suddenly turns into a fashion show and an entirely new, exciting and fun career.
Ada's Fashion Show has plenty of features that make it a really worthwhile addition to Ada's game story. The game features forty different levels to work through. These levels span four different countries, include forty unique fashion show outfits, eight different hairstyles to work with, twenty amazing photo sets for glamorous fashion show modeling, seven really fun mini games–and of course, a catwalk for the models to strut their stuff on.
Unlike some other fashion oriented games, Ada's Fashion Show is not just a mindless way for you to play with online paper dolls: managing fashion shows, picking looks, picking sets, and making each show a success no matter the city is what really makes Ada's Fashion Show stand out from the rest.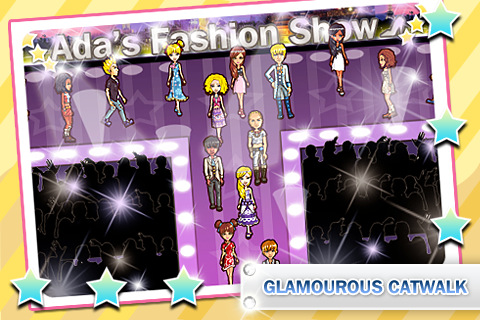 For more screenshots, click here.
If you're looking for a fun, challenging but not too difficult game based on the premise of running forty different fashion shows, look no further than the newest game chronicling Ada's story: Ada's Fashion Show. With so many looks and games and levels, there is always something new around the corner that will surprise you, excite you, and keep the game fun for hours to come.
Watch more videos on their YouTube channel: Ada's Fashion Show on YouTube.
Ada's Fashion Show is free to play.
Play Ada's Fashion Show NowMore Games Like Ada's Fashion Show
Sooo, did you think this game looks cool? If yes, Like!