Active Worlds is a diverse and unique global community that takes the terms creative expression and chat communities to another level. In this virtual world you can explore your way through over 600 unique worlds that are in real-time and feature 3D graphics that are high quality but does not require a super-computer or high bandwidth to play.
In the Active Worlds Universe you can create your own content such as games, environments, and artwork while you interact vicariously through a 3D avatar that is very life-like. Playing this game allows you to own plots of land or an entire world. You are only limited by your imagination when it comes to creating in Active Worlds.
What type of World is it?
In Active Worlds you will find an interface that is first or third person and takes place as you interact with the 3D environment with your avatar. You will use the arrow keys or a mouse to control your avatar. The game features partial support for HMDs (head-mounted display units) that is also implemented. Via the game's freelook system you can find a large array of viewing angles which feel very natural.
Brief Overview of the World
Inside Active Worlds, you will find many smaller "worldlets" that you can explore. Each worldlet features a different theme; you will find some are hack and slash games, while others are role playing environments. You will see that some of these are smaller than the size of a tennis court, while others are as large as a country.
However, the biggest draw to the game is the allure of "building". The fun begins when you have an account with Active Worlds. Your account allows you to stake off any portion of land that is unclaimed. You can then use this land to create structures that are breath-taking and grandiose. You will find a very comprehensive building tool that allows you to build literally anything you can imagine, with no limitations.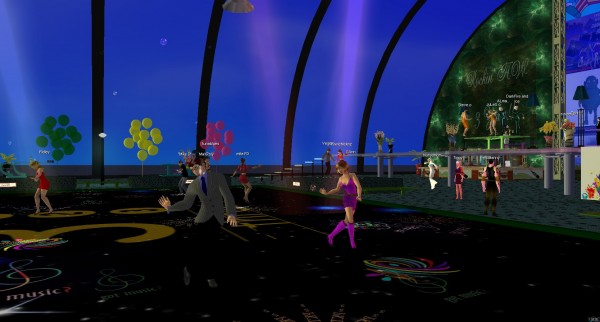 For instance, if you play Active Worlds you can ride a monorail system that goes for miles, ride carnival rides, fly on spaceships, explore British Areas by replica BR train, or even dodge drivers that are suicidal. Even better, if you pay for a privileged account the creating company will never delete your creations, as they promise to always preserve them.
Sub Reviews
Below you will find a series of reviews that are tailored to describe a certain portion of the world.
Explorers
Some players claim it's the thrill of discovery, to pioneer, or for the freedom to strike out. On the other hand, it can be mapping new territories, exploring unknown lands, or simply to boldly venture where other explorers have not – is what explorers live for.
In Active Worlds you are given 1,034 worlds to pick from. There are worlds that are small, or there is a world that covers over 2,000 square kilometers. The fact is that this game has enough gorgeous content to keep explorers satisfied for a long period of time.
One of the most common activities of the players is to build new structures and buildings. Hence, if you wander through the lands you can come upon portions that are feasts of beauty or others that are depressing old ruins. You can choose to explore by riding the train, taking a boat, or even hiking on pre-set guide paths.
However, there is one downside to the game and this is that it has an AW policy of never deleting structures that are citizen-built. This means you can travel hundreds of miles of land that is basically deserted wasteland that features builds that are incomplete, made from items that have long been removed from the build list that leaves structures with gaping holes in them.
Other areas you will find in core worlds that have seen the largest amounts of building have since turned into slum areas that are depressing because of it.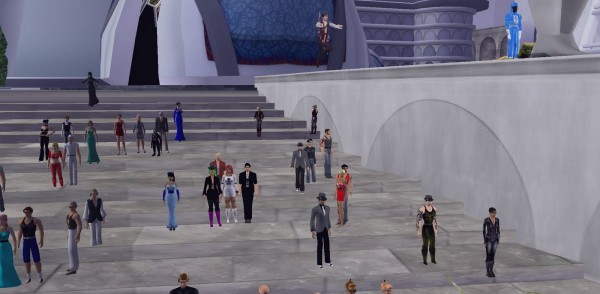 Socializers
If you chose this path, then you crave a very social life. It's a great thing that Active Worlds feature plenty of places to chat, roam, chatter, and gossip all day and night. So, you will love this if you like to be the heart of the party, have an intense need to gossip, want to stretch out and make some new connections, or go heart to heart with someone. This game will keep you going and keep you sane.
Many people within Active Worlds are very talkative. Each world is kept under control by a moderator who regulates and oversees what goes on. Most of them are quite welcoming to strangers, and it will bring tears to your eyes when you see how supportive members of the community are.
There are some limitations that are fairly strong, though. First, the choice of avatars, only two, allows no degree of customization. However, you are given a few more options if you pay to unlock them. There are a few small firms who work inside Active Worlds to create new avatars that you can use, but the world owner must install them before you can use the avatar there. Therefore, you do not get to keep your avatar choice as you move through worlds because each world features pre-programmed avatars.
The game features two sub-channels you can use to chat. You can use whispers for direct chat between two people, or you can send telegrams via an answering machine service. With the message service the messages are re-ordered if you are not online when sent.
To help this system, there are many filters you can use to add friends to contact lists which  you can use to monitor when they are online and which of the Active Worlds they are currently in; if you wish, you can even join them where they are- if that person allows this option to be used. Much the same, you can block or enable the same options which will go for everyone, or just some people; it's your choice.
Additionally you can block telegrams from specific people, or even use the client to mute or sight-block whispers and texts from the specified person(s).
However, you cannot block avatars in many places and this means that people can annoy you by walking their avatar through your constantly.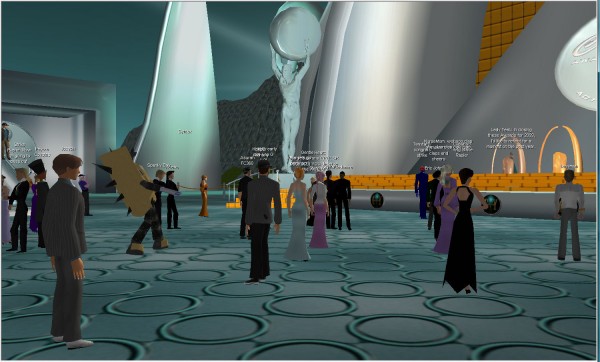 For more screenshots, click here.
Achievers
Achievers simply work, work, and work some more; this is perfect if you have a strong desire to succeed, achieve recognition, or just be the best in what you do.
Active Worlds does not have much content in forms of achievement yet, but its players are always willing to help praise your marvelous build. You may also be interested in the few worlds that feature leveling systems with perks.
Conclusion
Active Worlds features a little something for everyone. If you are a mature player, or hard-core gamer who seeks graphical immersion, then this is the virtual world for you. Although the game does not currently specialize in role playing right now, enough of their fanatics will teach them soon. On the other hand, this game will not cut it for you if you want the next big thing.
Active Worlds is free to play.
Sooo, did you think this game looks cool? If yes, Like!