The future can be what you want it to be in this awesome game. The game known as 2020 My Country allows you to create your very own version of the future. This city builder game is what you are looking for in a builder game because you can use your own imagination to create a world of perfection. Your idea of the future is in your hands.
You will be able to rebuild an island nation for the very near future. The great thing about this game is it allows you to jump right into game play instead of having a long drag out storyline. Though the story that is included is great, it is not overdone. You will enjoy being able to start creating your island world without having to wait.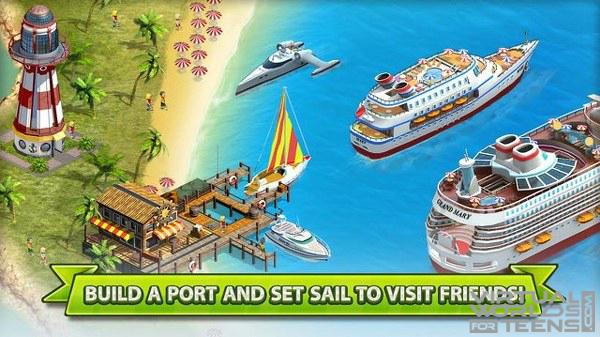 As you drop new buildings and places into your city you will be able to rearrange them so you can figure out the set up you like best. This is neat because you can change it up until you find the perfect place for everything! You will be able to add businesses, police stations, stores, post offices, and so much more to allow your city residence to enjoy their lives while living in your city.
Keep in mind the happier your residences are the better your game play will be. Even though you have the option to build any way you want, you will also want to keep the people of the city in mind. The more they like your city the more coins will be produced and the more success you will have.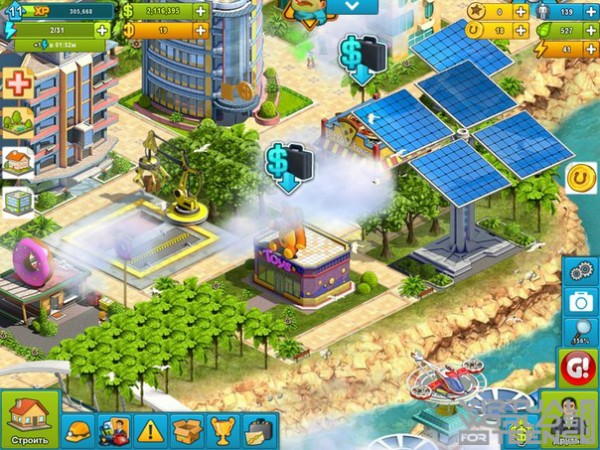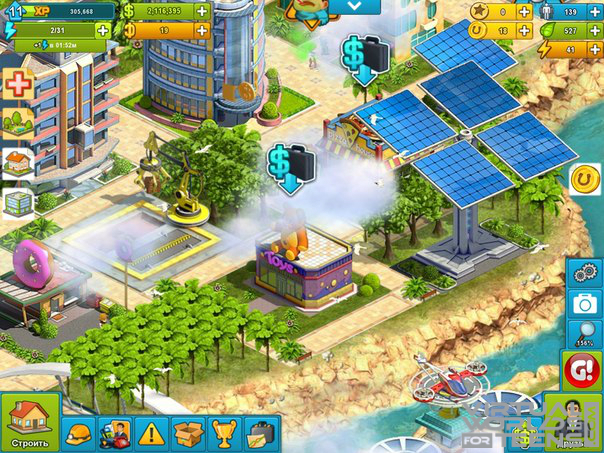 As you build the different types of structures and buildings around your city you will want to hire suitable employees to assist you along the way. For example, if you create a police station, you will want to employ some police officers for the station and to keep your city safe.
You will be able to employ chefs for your restaurants, clerks for your stores, and so forth. The best part about hiring your employees is you do not have to use your social network of friends. Your friends do not have to be your hired staff employees. Instead of hiring your friends you will be required to find three items, once you find them you are given the opportunity to hire an employee. This is a great feature and a pretty cool twist to a builder game.
For more screenshots, click here.
You will have a lot of fun playing 2020 My County and you will experience many different and fun aspects of building a virtual city. You will get to experience the thrill of what it takes to rebuild after a disaster, or figure out what it will take to create some amazingly beautiful yet expensive buildings for a most spectacular city experience.
Everything is simple, and the whole thing is presented so well it's hard not to become a little obsessed with the empire that you're building.
You will be able to build in a green economy and take advantage of this type of wind-powered environment. This game has all the perks and offers a ton of fun!
Watch more videos on their YouTube channel: 2020 My Country on YouTube.
2020 My Country is free to play.
Sooo, did you think this game looks cool? If yes, Like!