Stories of adventure, romance, and excitement in the 1930s are still alive and well in 1931: Scheherazade at the Library of Pergamum. You have an old fashioned adventure, forcing you to travel the world to unlock riches and fame and so much more. You play as Sadie, a young woman whose parents have disappeared. Her parents, adventurers and world travelers, are counting on you to save them. You are going to do just that – but it will not be easy. You have hundreds of characters, massive stories, and engaging gameplay awaiting you. Take a jump into the world of 1931 America, traveling the rest of the world in your hope for answers and wonder.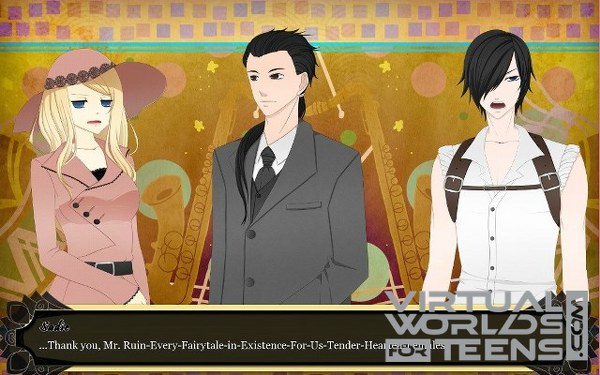 1931: Scheherazade at the Library of Pergamum throws you into 1931. This is a time of trouble and difficulties all across the world. As Sadie, you are an upper class woman, someone who lived a good life. You are the child of adventurers, world travelers. With them, you have experienced much of what life has to offer, even as a young age. However, things are looking bad when, one day, your parents disappear. Without warning and without knowing what happened, they are gone. You are going to do what anyone in your position would do: Find them.
To find them, you will have to travel across the world. Cities to deserts to jungles, you are going everywhere. You never know where the next secret or clue may hide, so you will have to search every imaginable area. The map takes you all over the world, with connections to nearly everywhere. Along the journey, you are going to meet new people and explore different stories. With hundreds of characters waiting for you, there is always a story to explore.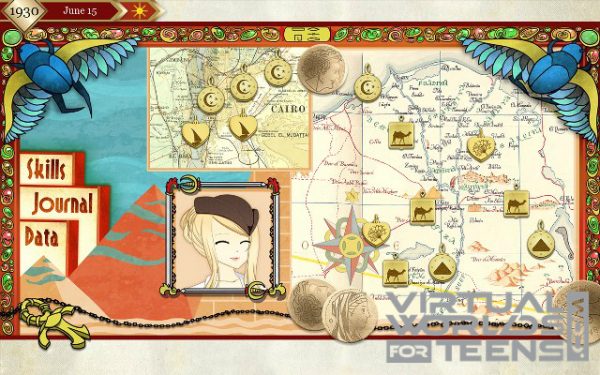 With these characters, you can find friendship, romance, or rivalry. It is your choice how these stories and interactions play out, and it will affect the story. Nearly countless stories to explore and 11 different endings mean that you will play for a while to see it all. There are hundreds of hours of gameplay for this reason. You can play this game forever, or just about, and still not unlock everything. It is the perfect way to explore and to experience the time.
1931: Scheherazade at the Library of Pergamum updates often. It adds more to the experience and story, it improves what you have, and it gives you a never ending story. You always have someone to talk to, a new arc to complete. If you fall in love with the game, and want to play more, you never have to worry about finishing everything. There is already so much, and it adds more often, so you will always have something waiting for you.
For more screenshots, click here.
In addition to containing an amazing array of well-written and interesting story threads, Scheherazade looks great and offers an absurd amount of replayability. In a departure from the kids' book illustration style of Black Chicken's previous game, Scheherazade's rendered in a clean, crisp Japanese Anime style that totally suits the game's Art Deco-era subject matter. Beyond its visual appeal, it offers an impressively broad number of different possible outcomes and thus guarantees more than one playthrough.
The gameplay itself is wonderful. Simple yet engaging, 1931: Scheherazade at the Library of Pergamum succeeds in capturing the time and your imagination. It is everything you want out of the period and out of a game that promises to excite you mentally. It keeps you entertained for hours upon hours.
Watch more videos on their YouTube channel: 1931: Scheherazade at the Library of Pergamum on YouTube.
Sooo, did you think this game looks cool? If yes, Like!