Soccer is an amazing game to be a part of and it takes skills and strength to play. What you may not realize is to be the manager of a soccer team takes just as much skill and strength as it does to be a soccer player.
As you take on the local soccer team and take over as their management they are not doing very well and are on the brink of being a complete disaster. This means that you have to bring the team back with your great management skills but because the team has done poorly there is not much money so you really know you have your work cut out for you.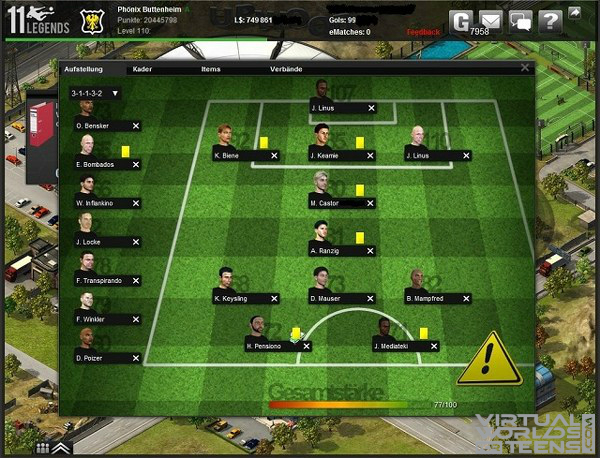 In 11 Legends you are a soccer manager and you have complete control over your soccer team. This means that you get to manage their training sessions like how long they are, where they are going to train, what training exercises they are going to do and take note of who is putting their all into the practice.
You also have to make sure that you are keeping your roster full and healthy. If one of your players is injured either in a game or at practice you have to think strategically about how you are going to win your next match and who you want to play in their place.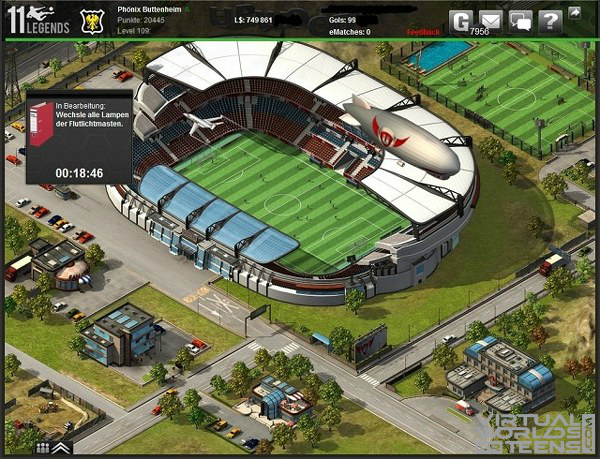 This is not just a soccer management game but you also get to take care of the club area. This means that you get to expand on the club area by adding buildings and taking on and managing other staff members. You want your staff to be just as professional and on par with your soccer players.
This means that you want to select staffs that are high quality so that they take care of your soccer players and club like you want them too. If your management skills are not very good then your club will not be very successful and your soccer players will not do well in their matches.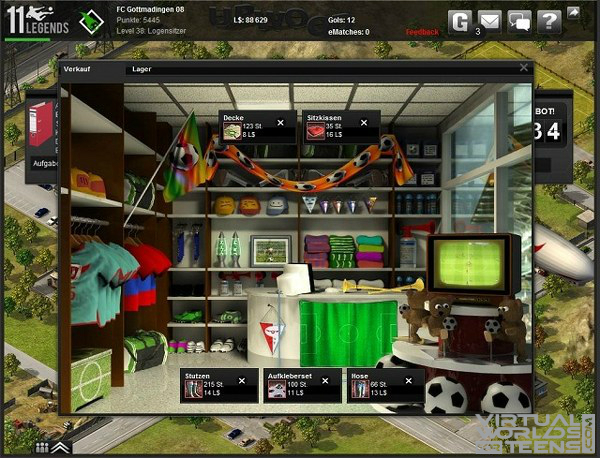 For more screenshots, click here.
As your team is successful and starts to win more matches which of course all depends on how well you are managing things you will start to get more and more money in your treasury. As you get more money you can buy new equipment, expand the club, bring in new staff, and help your players be even better at what they do.
Your goal in 11 Legends is to make your team better and to bring the fans back to the stadium to watch your team kick their way back to the top. The best part is that you do not even have to know anything about soccer to love this online game as it is super easy to play and who does not want to see their team be the best out there. If you like strategy games that require you to think ahead to accomplish goals then this game is one for you that will keep you coming back for more and have your soccer team and fans screaming GOAL!!!!!
Watch more videos on their YouTube channel: 11 Legends on YouTube.
11 Legends is free to play.
Sooo, did you think this game looks cool? If yes, Like!