Today, we have a new addition to the virtual world community, an exciting update from Valve, and plenty of new games for you to check out on your iPhone this weekend!
Club Penguin Now Available on iPad!
Club Penguin, with over 7 million subscribers, is one of the largest virtual worlds for younger generations. And it's finally coming to the iPad!
Disney launched the subscription-only app, relatively unheard of for Apple, back in May using the My Penguin name, and only recently began branding it for what it is: Club Penguin in mobile form. The iPad virtual world is much like the web-based version, allowing users to enjoy most of the same gameplay and social features they've come to know and love. It features a world map, frequent location and content updates, and currently offers the Town, Dance Club, Clothes Shop, and Coffee Shop for socialization.
This week, Disney will begin incorporating the online world's map into the application, adding new locations. Penguins can teleport to other rooms and in and out of their igloos, hold parties and collect items to decorate their spaces. Of course, as with any decent virtual world, there are a lot of mini-games, and more to come soon. Currently, the iPad version of Club Penguin offers nine games, including Pizzatron 3000 and Smooth Smash.
Since 2005, virtual worlds for teens and kids have come a very long way. Club Penguin has held its own against other options and this app proves that the well-loved world is here for the long haul. The app allows for in-app purchases and Disney is slowly working to bring even more features to the application, with the end goal of making it exactly the same, or arguably better, than the original.
Disney updates Club Penguin monthly, and a version for the iPhone should appear early next year, although there's no word on an Android version just yet. Subscriptions start at just $7.99 a month.
Steam OS Heading Your Way (Kinda)
Today, Valve will ship out the first set of Steam Machines and Steam Controllers to the 300 eager fans out of 400,000 applicants selected to participate in the beta launch. Those selected should receive emails today letting them know about the shipment. If you aren't one of the lucky few, you'll be able to find those who are in the Steam Community: beta testers will have a special badge added to their profiles.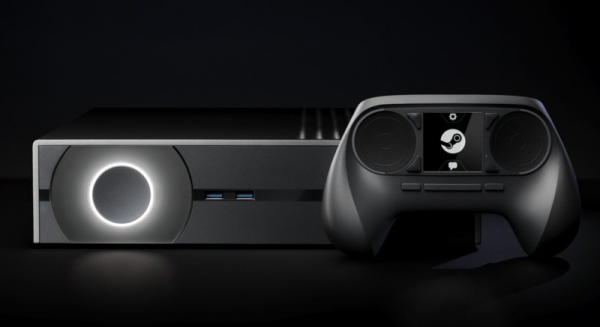 Of course, what good is a new machine and controller without games? Beta testers will receive every Valve title, as well as the following: Metro Last Light, Bastion, Painkiller: Hell and Damnation, Don't Starve, Strike Suit Zero, FTL, Arma Tactics, Serious Sam, Hotline Miami, and Beatbuddy.
Valve should release the system for sale sometime in 2014; how quickly depends on how this beta test goes. We're excited to see what these lucky 300 think!
New iPhone Games for Download
School breaks, family gatherings and plenty of chill time mark the end of the year for our readers. Take a break, or enjoy your break, with a few new iPhone games!
The Room Two: Puzzle-game lovers will flock to this one. The original was winner of Apple's Game of the Year in 2012, and this one is equally as mind-stretching and fun!
AntiSquad: This exciting game has you running a group of fighters for the ultimate tactical gaming experience! Fight criminals and engage in campaigns against drug cartels and scary villains!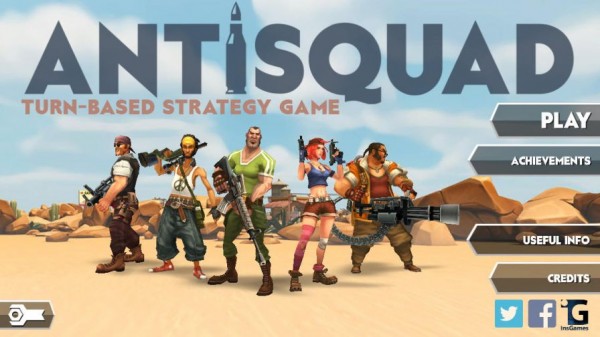 Trials Frontier: This racing game works perfectly on smartphones and interacts with the game Trial Fusion on major consoles and Windows PCs. Fast paced and easy to get a handle on, enjoy the speedy cars and amazing tracks!
Razzia – The Mafia Board Game: This is a bidding card game, and each player acts as the head of his or her own crime family. Take control of different interests by gaining cards while playing in multi-player or single player. If you're confused on the basics, there's an awesome tutorial to get you started in the app.
Tekken Arena: Choose from one of eight characters and take part in exciting MMA competitions!
Alice in Wordland: This word puzzle game will have you exercising your brain all while having fun. It comes in several languages, and just may help you get a head start on your next composition class!
Let us know if you download any of these or the new Club Penguin for the iPad, and tell us what you think in the comments below. And if you're one of the lucky 300 who's testing out the Valve machine, we'd love to hear from you!
Have a great weekend!
Hi there! Ready to see what's happening right now in your favorite virtual worlds? One of the longest-standing online universes is gearing up for the (yet unspecified) release of the Rift, Club Penguin has an eye to the future, Smeet has a new room to play in, and WoozWorld has made its debut in the […]
YoVille Gets New Life as YoWorld YoVille fans had their hearts broken a few months ago, when then-owner Zynga announced it would be shutting the virtual world down. But Big Viking Games, co-founded by the original creator of the much-loved world, stepped in after fans pleaded and petitioned with a furious passion, and that passion […]