Here is a list of recently released virtual worlds.
Life Quest 2: Metropoville
This game, started in 2012, gives you the chance to start and follow a new life in Metropoville. You will be living in the big city, doing things that you could have only imagined in the smaller town. With the many options available, you will not be bored of this game any time soon.
Style Me Girl
Anyone interested in fashion is going to love Style Me Girl. You will get to dress up your own character and play with their clothes however much you want to. Since this game is from 2012, you know that the fashions are going to be current and are going to be interesting for you.
Movie Star Planet
Most people have dreamt of becoming a famous movie star. With Movie Star Planet, that dream will become a reality, at least in virtual reality. This 2012 game gives you access to fashion, friends, and fun in many and grand ways, keeping you interested and giving you plenty of things to do.
Gaia on the Go
This 2011 game gives you the chance to use an older favorite in a new way. You will be able to access your account on your mobile device and do many things, wherever you are. You will be able to post, talk, customize, and have fun in general while you do work or are on the move.
My Candy Love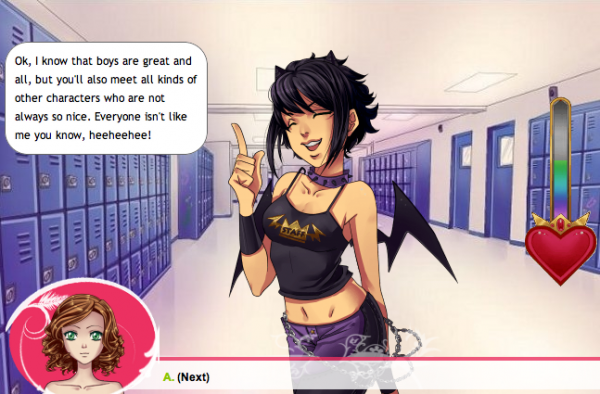 If dating in High School was never as entertaining as you thought that it would be or if you never got the chance to try it, My Candy Love might be for you. In this recent 2011 game, you will have the chance to flirt and have fun with attract boys around school, all while you relax at home and watch as everything develops.
For more virtual worlds, check out Social Worlds category.