Do you want to test your hairstyling skills? Here's a list of hairdresser games that you can play.
Pixie Hollow Real Haircuts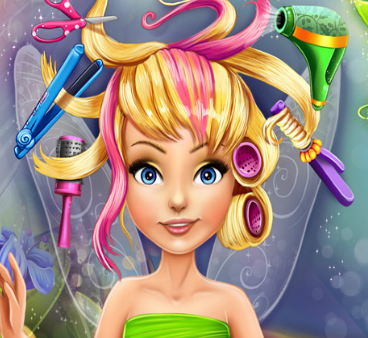 You are giving Tinker Bell a real haircut in Pixie Hollow Real Haircuts! Using what you have available to you, you are going to start cutting and dying and changing the pixie's famous look. Make her look entirely different, possibly unrecognizable, while remaining beautiful and fashionable, just as we always know her.
Barber Shop
Your customers in Barber Shop know you as the best. You have a gift that makes you the go-to shop for a good haircut, which is why you have customers lining up to have you work on them. You are going to want to work quickly to serve as many people as possible so that everyone leaves satisfied.
Fabulous Back to School Hairstyles
Fabulous Back to School Hairstyles has you preparing Lina for a big moment, going back to school. She is relying on you to take care of her, so do not disappoint. You are going to care for her hair and choose the style that best fits her, whatever you feel that may be.
Cute Braided Buns
Have you ever wanted to braid your hair in a bun, but did not know how to do it? In Cute Braided Buns, you can learn how in a step by step process that anyone can follow. You are going to go over the washing of the hair as well as the braiding and putting it into a bun. You will have fun and learn something useful.
Monster High Viperine Gorgon Haircuts
You are making Viperine look absolutely stunning in Monster High Viperine Gorgon Haircuts. You are going to use your skills, your knowledge, and what you have available to make her look gorgeous. With a bit of effort and time, you can get a style that you both love and are happy with.
Monster High Elissabat Haircuts
See if you have what it takes to become Elissabat's professional hairstylist. You are going to use all of your skills and knowledge in Monster High Elissabat Haircuts to give her the look of her dreams. Make her happy and make her look better than she has ever looked before.
Sassy Curls
Sassy Curls teaches you how to get that perfectly curled look, even if your hair is completely straight. If you have tried it all before, you may find your solution here. Play and learn how to style your hair effectively to get the types of results that you are hoping to see.
Summer Braided Hairstyles
Having braided hair in the Summer is perfection. It is cool, it is fun, and it is easy to manage. In Summer Braided Hairstyles, you are going to learn about three popular braided styles that you can complete successfully. It is a fun way to learn how to style your hair.
Deluxe Hair Salon
You are on a time limit in Deluxe Hair Salon! You have to cut, color, and style your customers' hair quickly without making any mistakes. It is a challenging game that is perfect for the fashionistas out there who want a bit of push, a bit of difficulty, in their games.
Cindy The Hairstylist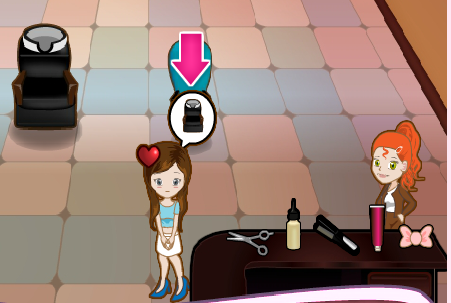 You are Cindy in Cindy the Hairstylist. You are great at your job and this game gives you the opportunity to prove that with your customers. Make all hairstyles look better, even those that would look tacky and awful otherwise. You have magical fingers and skills that can make anything look good.
Devilish Hairdresser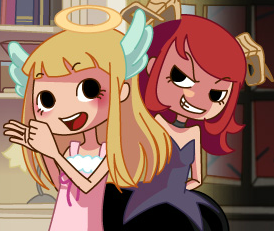 Devilish Hairdresser is a funny little game where you play the devil! While the angel hairdresser looks away, it is your time to shine and to turn the style into something amazing, something hilarious. Just make sure not to get caught, or else you might get yourself thrown into jail.
Beauty Stylist
Yuki needs your assistance in Beauty Stylist! Working with stars is no simple task, after all, so she needs all of the help that she can get. Make sure that your skills are at their best so that the clients are happy and so that Yuki is happy. With some work, it is an exciting challenge.
Hair Makeover Contest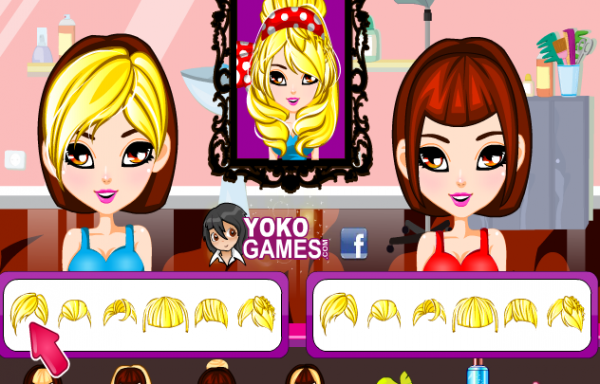 Beat the AI in Hair Makeover Contest. You are both trying to copy the same style, but whose cut is going to come out the best? With a bit of effort and time, you can certainly beat the computer and copy the style exactly. It is hard at first, but it will quickly become a favorite for you.
Belle's Beauty Boutique
Running a beauty boutique is a lot of work, as you are going to learn in Belle's Beauty Boutique. Help her run the boutique so that it becomes the best, give the clients what they want, and listen to all of the gossip and chatter that is going on about the boutique.
Princess Hairstyle
Oh, no! The princesses are in trouble! No, not the dragons; they are having a bad hair day and need some help. That is where you come into play. Princess Hairstyle uses your styling experience and skills to save the princesses from their bad hair day, making you their hero with shining scissors.
Do you like pedicure and manicure games? Then you will love our list of Nail Studio Games. If you want to do a total makeover, you should check out the Fashion Worlds category.