Here is a list of virtual worlds that features Girl Scout games for tweens and teenagers.
Second Life
Second Life is an extraordinary game that gives you the chance to do more than other games would ever dare. You have the chance to build up your own virtual life, doing things that are impossible in reality. From having a home to partying to working and so much more, you will have one incredible second life.
IMVU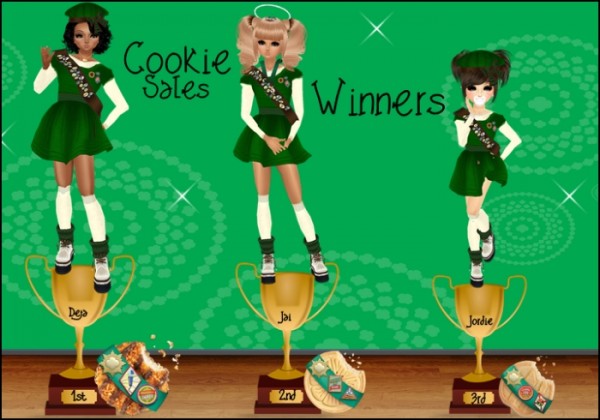 IMVU is a chat game that does more than let you chat. Find clothes, create avatars, and even play games here. You can do a lot, even design your own clothing, with ease. Starting to play IMVU is simple, but the hard part is getting yourself away from it and finally being finished.
YoWorld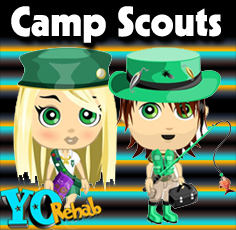 YoWorld is a Facebook game that has it all. Create a new life here, socialize with friends, customize everything, and enjoy the many activities available to you. This is a large game and everything that it makes possible will have you staying for hours, just building up your virtual life.
StarDoll
Dressing up dolls is not always exciting, but it is when you play Stardoll. This game gives you access to a large selection of clothing, attractive virtual models, and the chance to design your own clothes. You will be able to create outfit after outfit and have them all as unique as you want them to be.
Delicious Ice Cream with Brownies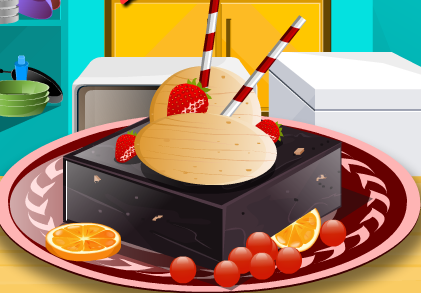 Ice cream with brownies is a favorite treat for many, and this game gives you the chance to make it. You start out by preparing your ice cream and then keeping it in a cool place. Afterwards, you prepare and bake your brownies. When they are done, enjoy your virtual treat!
Triple Chocolate Brownies
Brownies are delicious, there is no getting around that. The melting chocolate, the soft texture, and the rich taste get your stomach going just thinking about them. This game takes that deliciousness and triples it with the triple chocolate brownies that you will be making. It is simple and your mouth will be watering from start to end.
Anzac Biscuit Cooking Game
Anzac biscuits are popular treats in Australia and New Zealand, and you will be making them today in this little virtual game. Bring together all of the ingredients, follow the steps, and have your delicious treats ready for you to enjoy in no time. It is easy to do and very fun.
Chocolate Walnut Cookies
Do you love cookies? What about walnuts? Well, today, they are coming together in this game, Chocolate Walnut Cookies. You are going to be following a recipe to make a delicious batch of these cookies in a way that is simple and easy to do, allowing for more excitement and joy.
Delicious Choco Brownies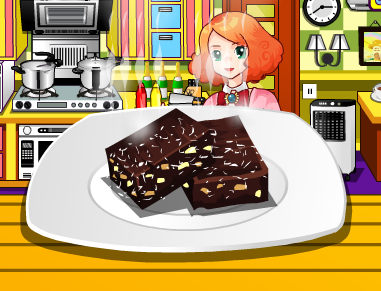 Making some delicious chocolate brownies is not a hard thing to do at all. If you do not have the time or ability to do it at home, you can do it with this fun game! There are several steps to do, but they are simple and small, allowing you to have your brownies quickly.
Hot Brownie Cake
Are you ready to celebrate your graduation? Of course you are! In this game, celebrate by baking an incredible hot brownie cake for yourself and everyone you know. The game is simple and you will be able to impress everyone in no time, and even yourself with how great it is.
Boy Scout
Dressup this boy scout and help him make the preparations for his camping. Give him the proper clothes to protect him from cold and insects and the right bag he can use to carry all the materials he need for his day and night in the woods.
Camping Cooking – Chicken Grill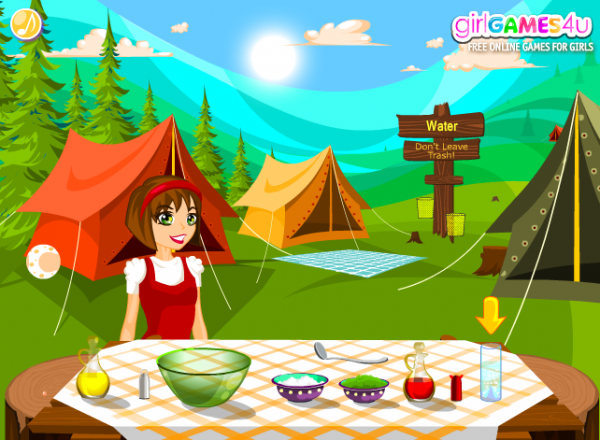 Cooking outdoors is not all about roasting hotdogs and marshmallows! This game shows you that you can have fun, cook a great meal, and enjoy the outdoors with ease. It is entertaining and easy to play, and it gives you the chance to see what you can do outdoors as a chef.
Scouts Game
We all know not to flush our toys and belongings down the toilet, but Scout is having some trouble understanding this. Stop Scout from flushing everything away as quickly as you can to score big. It is simple to do and it will bring a lot of excitement into an ordinary day.
Girl Scout Cookies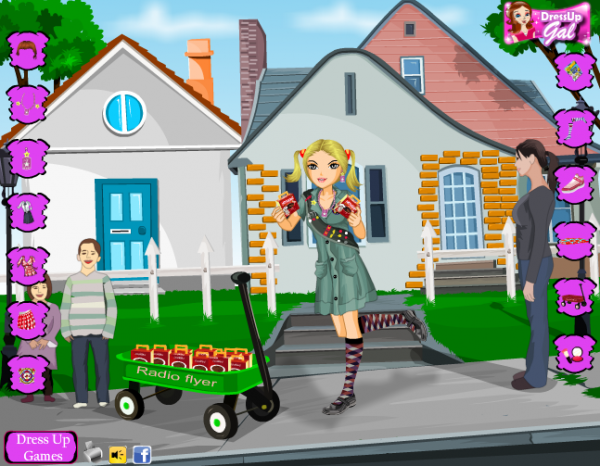 Winning a bike after selling thousands of boxes of Girl Scout cookies is something that many girls want to do. In this game, you have the opportunity to do it, but it is only possible after you are ready. With the right outfit, you will be able to attack this task with ease and get that bike.
Go Camping with Bear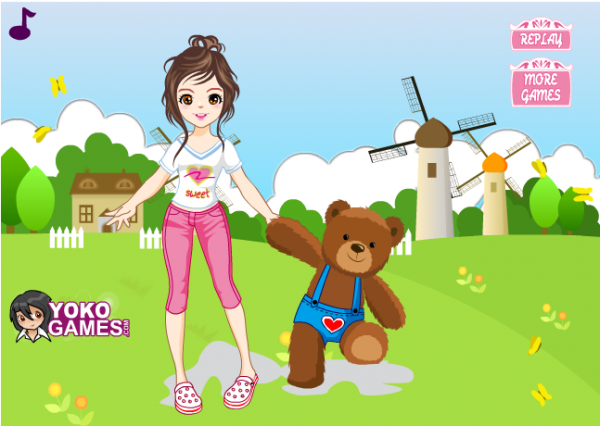 Camping with your favorite little bear is going to be much more exciting when you have the right outfit to wear. Dress yourself up, and even your little bear there, in an outfit of your choosing and go have fun! There are several options so finding something that you like is easy to do.
Camping Two Friends Coloring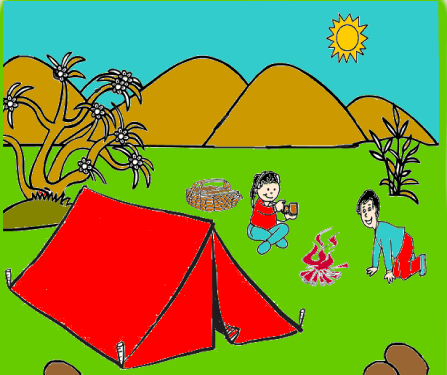 Coloring on a computer is not always the simplest of tasks, especially when using the mouse. With Camping Two Friends Coloring, you will be able to color with ease. You simply choose a color and click where you want that color to be. It has an auto fill feature and lets you complete the picture quickly.
Totos Camping Trip
Toto is a simple pup. He just wants to camp in peace and enjoy the beautiful sky, but there are far too many animals to do that safely. Help him to clear the grounds of snakes, koalas, tigers, and so much more so that Toto can camp without having to worry about them.
Camping with Children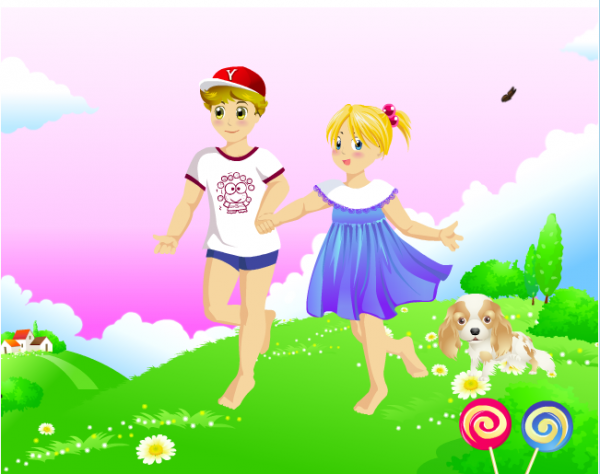 Camping is only fun when you are dressed for it. Rather than dress yourself in battle gear, something that is not suitable for a child, you can dress up in fun and exciting clothing. This game lets you dress up a little boy and girl in cute and wonderful outfits that will make you smile.
Park Camping
Almost ready for a night out, this young family just needs to find the right clothes. Help them to do this with a large selection of suits, dresses, tights, and more available. When they are done finding clothes, choose a backdrop and create the perfect scene for their time on the town.
Camping Fashionista
Going camping does not mean that you have to lose a fashion sense, and this fashionista knows that! Find the best outdoor appropriate outfit that will help her to look professional while still being able to have fun in the outdoors. There is a large selection available to make this easy and entertaining.
Girl Scouts for Girls 5 – 9
Girl Scouts aged 5 to 9 might want to find games that reflect their interests. If you are one of them, you might be curious to find something entertaining and age appropriate, all while being relevant to the Girl Scouts. Luckily for you, there are plenty of games available that are fun to play and suit you perfectly.
Girl Scouts for Girls 10 – 12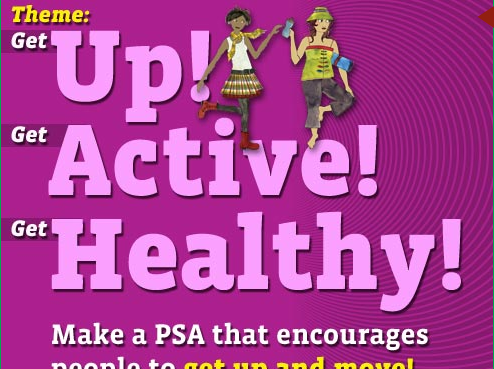 Being in the Girl Scouts is fun, but it is not always easy to find related games that are entertaining as well as age appropriate. For anyone worried, there are plenty of options available that will match your interests while being exciting to play for girls of all ages in the Girl Scouts.
Peppermint Bonbon Cookies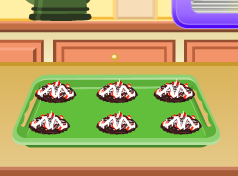 It is time to celebrate a birthday, and this time it is your best friend. As a gift, you are going to be baking her favorite, Peppermint Bonbon Cookies. These delicious little treats are going to make everyone's day, you just have to complete the simple steps to make them.
For more dress up and girl scout games, check out Fashion Worlds and Social Worlds category.