Here is a list of games that are similar to Wewaii Hotel Manager.
Ashton's Family Resort
If you're tire of playing the usual time management games and you're ready for something different, then give this one a try as you will be managing farms or boutiques. You will find something that is going to be unique, yet fun and keep you busy or hours.
Fantasy Hotel
If you enjoy playing games where you have to stay very busy to progress, you will love Fantasy Hotel. You are going to have customers come in who are wanting a room, and you will have to assign them to a room and provide them a key. You'll then direct them to the room.
Resort Empire
Welcome to Resort Empire, where you are going to start by naming your new area and getting ready to build and expand as you get further. You are going to start with zero popularity, you must work hard to get this to increase and become more popular over time.
Frenzy Hotel
The storyline behind Frenzy Hotel has Debbie's father abandoning a small hotel business he has, leaving it up to Debbie to rebuilt it. You are going to have to help her get it back into running shape, all within 8 days or it will be permanently shut down. Can you do it?
Beach Resort
In Beach Resort, you are going to stay very busy as you are managing a beach. This means your customers are going to come up with requests for items. You will be responsible for making sure they are happy by clicking on the item they want, and giving it to them.
Janes Hotel: Family Hero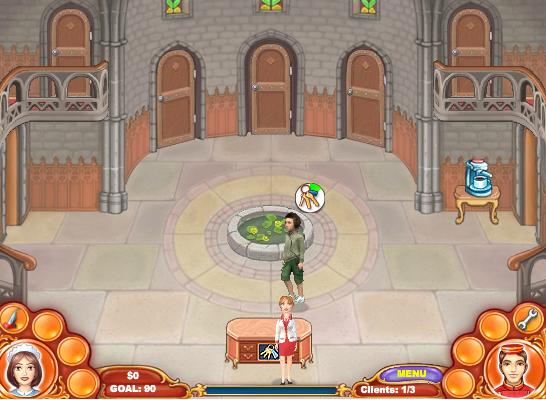 Welcome to Jane's Hotel, where you are going to be in charge of helping Jane satisfy her clients as they come in. You will have to assign them to the correct location by providing keys for what they are interested in, then make sure you deliver them what they want in time to pass the level.
Ski Mogul Resort
In Ski Mogul Resort, you are going to be in charge of helping maintain the ski resort. As it turns out, it is more challenging than thought, and each level is going to give you a goal to hit. Starting out it will be easier to pass, but as time goes on you are going to find it gets harder to pass.
Klondike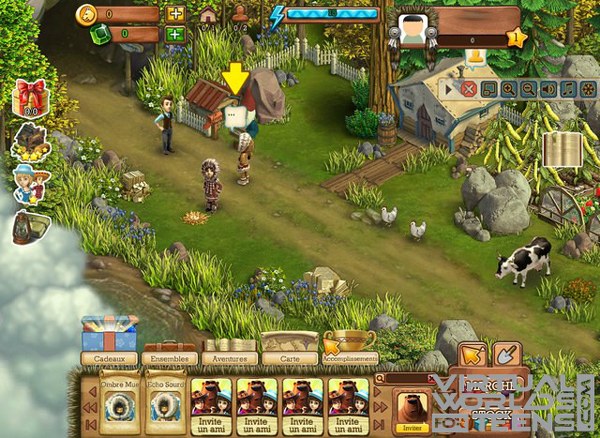 Klondike is more than just another exciting and enriched game; it brings you back into a theme of the Old West. You are going to find this RPG is combined with a farming MMO that allows you to do just about anything you want. You are going to have various tasks and things to farm.
Wauies
Wauies is going to have you putting yourself through challenges. You will find it is filled with cats and dogs, in a shop that you are going to run. That's right, you will be running a pet store and you will find that after you get further, things get better and you will manage it all.
Kapi Hospital
If you're looking for a new and interesting game, Kapi Hospital has you covered. You will be working in a clinic of your own, and treating many crazy patients and working to expand the hospital. You are going to find there is a funny side of this one as well, making it even more fun.
My Fantastic Park
If you're the type that loves going to amusement parks and ever wanted to be in control of one yourself, then My Fantasy Park is a great way to do just that. You are going to be in charge of building the rides people want to come and use. You are going to direct everything!
For more games like Wewaii Hotel Manager, check out the Simulations category.