Here is a list of games that are similar to Modern Fashion Dress Up and Make Up.
Movie Star Planet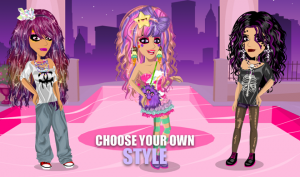 As this game begins you'll pick out and customize your avatar. Soon you'll find out that your character is a famous movie star and have to live up to that by the clothing and accessories you wear, meaning you are going to need as much purchasing power as you can get.
Jojo's Fashion Show 2
Jojo's Fashion Show 2 gives you 50 levels of play. It is a must have game for girls and guys. You are to complete fashion shows so you can make your way through the ranks. There are many features such as 6-8 hours of gameplay, 50 levels, both male and female models, photo modes, deep mode, and fashion "Dos" and "Don'ts".
Spark City World
This takes place in Spark City World, where you'll soon find out that it has all the shopping needs anyone could need. There's shops for clothing and home furnishings as well. So, after you have customized your avatar head on down and shop till you drop, the places you can shop are endless.
Social Girl
Social Girl gives you the capability to create your own fashion and write your story in life. You will never be bored. You get to hang out with friends, gossip, and make new friends. You will be the apple of your boyfriend's eyes and he will give gifts and take you on exciting dates.
Dress Up: Fashion Designer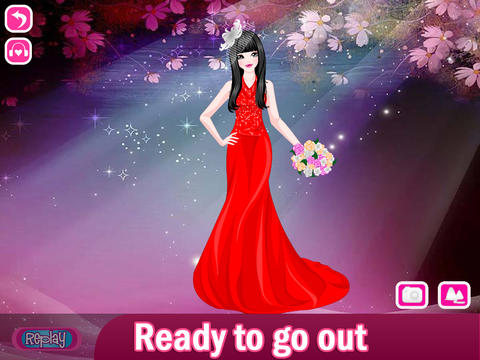 Dress up: Fashion Designer is a free app for your iPod, iPhone, or IPad. You have 6 pop stars to work with. You will put unique outfits together for your clients. Where you sent them and where you send them is your choice. You will decide how to best dress your client.
Doll and The City
Doll and the City is a game where you can live through your doll. There are several jobs for your doll to choose from. With each new level, you have new features and opportunities. Let's get playing.
Cute Fashion Dress and Makeup
Cute Fashion Dress and Makeup allows you to play with different fashions. You will chose 6 different girls in various fashions, accessories, and makeup. There is a variety of customizable choices of the model, makeup, the background, hairstyles, and clothing. You can save your looks and create a scrapbook.
Style Me Girl
Style Me Girl is a fashion puzzle app. You will be able to explore fashion without being limited. You will create amazing looks for models and celebrities. You will get to see how different ideas work together. There are also mini games which give you access to many features and looks.
Fashion Designer
Assume the role of an upcoming fashion designer and show your creativity by having your own line of clothing. Design gowns and other dresses for your clients and just be sure to keep them happy.
Lady Popular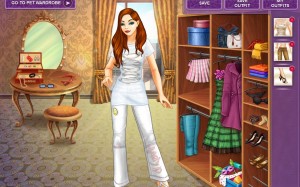 Whether or not you are a tomboy at heart or a girlish type you're going to find whatever type of clothing here that suits your taste. In this relaxing Lady Popular atmosphere you'll be able to play out who it is you want to be. Anything from the type of clothing you wear to the attitude and personality you carry can happen right here.
For even more games like Modern Fashion Dress Up and Make Up, check out Fashion Worlds category.