Here is a list of games that are similar to Michael Jackson: The Experience.
Rock Band 3
For all of you Rock Band lovers out there, get ready for a whole new song list with Rock Band 3! You will have nights filled with fun as you get friends together and start rocking to all the new songs. You will also have more features than ever before too, with multiple ways to play!
The Beatles Rock Band
Get ready to jam out to all of your favorite Beatles tracks in this version of Rock Band. You will have to use your voice to make the pitch just right to gain a better performance. You will find that hitting the wrong notes will quickly cause you to have a poor performance, so make sure you know the words!
Lego Rock Band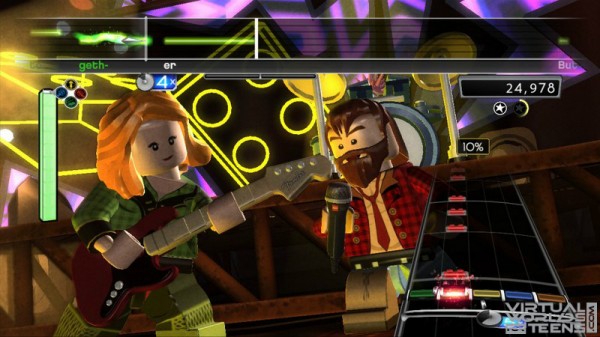 For all of those who love everything Lego or Rock Band, now the two are combined for an epic time. You will be creating and playing, as you progress you will use Lego pegs to build various things, and you can also gain power that unlocks more content too. Even vehicles are available!
Karaoke Joysound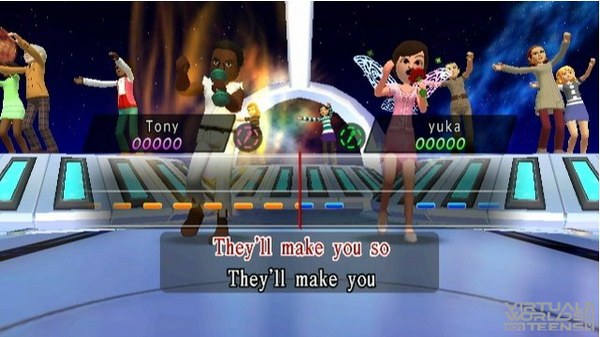 Do you love karaoke or simply getting friends together and having a night of fun while singing? With Karaoke Joysound you will have more than 1,000 songs to choose from and you can stream them from your Nintendo Wii. You will set the stage and song, then challenge your friends.
Karaoke Revolution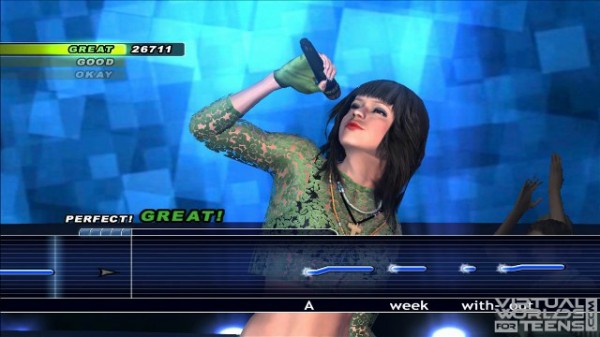 Are you ready for a Karaoke Revolution? You will find that the combination of karaoke and Dance Dance Revolution makes this a unique style that will keep you having fun, and your friends too. You will have to sing and aim for the correct pitch every time for a better score, can you beat your friends?
Performous
Get ready, Performous is going to put you right in the action quickly and easily as you take the virtual stage for a night of fun. You will be able to play in various ways as there is not any special hardware needed, dance pads, Rock Band or Guitar Hero instruments all work.
SingStar Dance
Get ready for SingStar Dance as you read and sing along with the words that appear on the screen. You will be able to test all your singing skills with this one as you have fun and dance along with hits from the present, and oldies too. It makes for a great sleep over activity as well.
SingOn
Are you ready to get your SingOn? You will find that this makes karaoke so much easier than having to invest in a special machine, and it's easy to get started. You are not likely to become bored with all there is to do, that is if you love karaoke and getting your friends in on the action too!
SingParty
Are you looking to throw a party or simply get a group of friends over for a little fun? With SingParty you will be able to interact with your family and friends in a safe environment, no loner having to go out in front of a group of strangers to enjoy the night with friends. There are multiple screens as well.
Let's Sing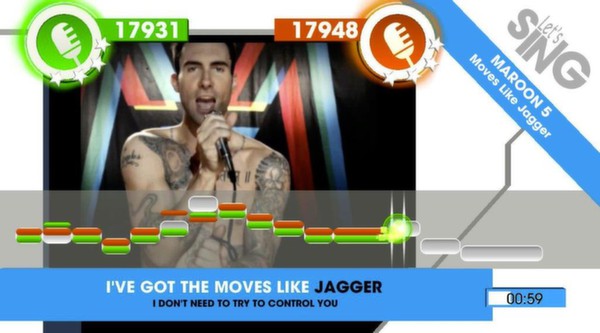 If you're looking for a great way to have karaoke right on your PC then you shouldn't pass up on Let's Sing. You will be able to bring your inner star out as you sing along with all sorts of artists from Lady Gaga to LMFAO and many more. You can bring the party to your living room and invite friends and family too!
Singing Superstar
If you are the type of person that really likes to sing in the car or the shower, or just burst out in song in the store when a song comes on, then you will love Singing Superstar. You will find that it's designed for solo or parties and it can keep the fun going for hours! It only takes a couple minutes to get going.
UltraStar Deluxe
When you sing, it can be fun. When you include friends, it can increase that fun, but when you combine singing, friends, and UltraStar Deluxe it brings a whole new level of excitement for those who simply love singing and can't get enough of it. You will be able to enjoy karaoke with up to six friends.
Big Time Rush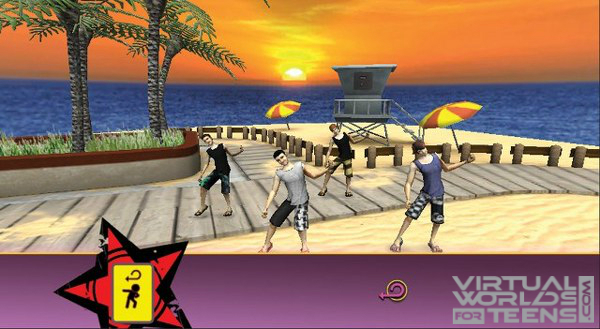 Are you a BTR fan, are the that fan that simply can't get enough and loves anything and everything that is Big Time Rush? You will really love this then, as you will get to sing along with the guys to your favorite songs. To make it even better, the whole list is dedicated solely to their songs!
Karaokegame.com
Prepare to select your next karaoke playlist out of thousands of different songs that range from classics to the newest hits on the billboard. Each week there are new songs added as well, so there's always new tracks to discover. It's easy to get started as well, and can be accessed via any computer!
KaraokeParty
KaraokeParty brings you more than 1400 various songs to choose from, with 450 of those being included in the free version. This means that anytime you get the urge to belt out your favorite songs or get friends over for a night of karaoke, you're always going to have songs to change things up.
For more games like Michael Jackson: The Experience, check out the Dancing Games category.