Here is a list of games that are similar to MarketLand.
Pocket Street
Pockie Street focuses on a single short street, but it is filled with all sorts of fun. You will create businesses that are located along the street and even playgrounds. You will also be able to decorate the street the way you would like people to see it and enjoy the experience of being on your street.
My Shops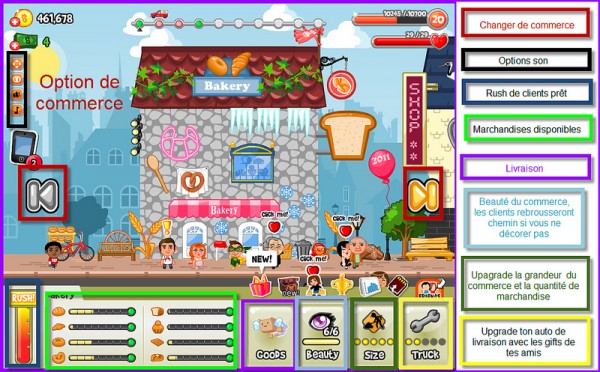 If you like business management style games, and want a twist then My Shops has that for you. You are going to be managing various types of shops rather than a single store, kind of like being a regional manager. You will have shops located on a single avenue, but it's the coolest street in town!
My Cafe Katzenberger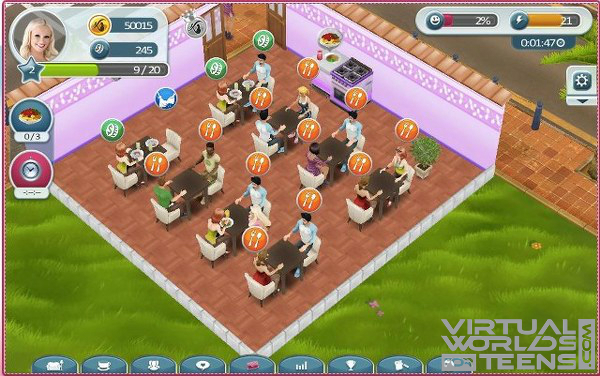 Get ready to convert your cafe into a full blown business as you run it and create the food for various customers that come just for your menu. You will notice it has some things similar to other cafe style games, but you will find things that make it stick out as you progress as you make food and deal with customers one on one.
Funny Pizza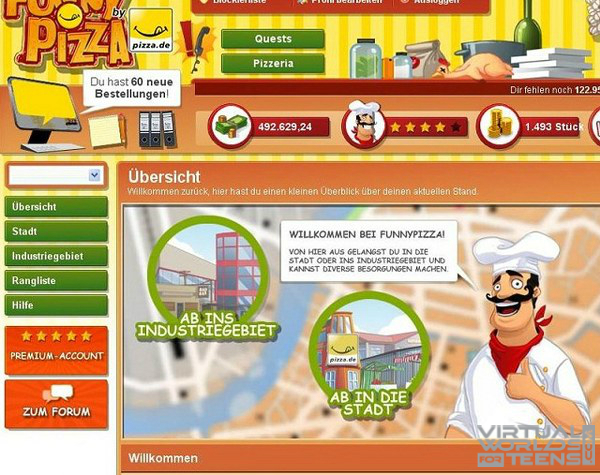 If you have always wanted to be a chef or a manager, then get ready for Funny Pizza as you will be taking the role of both positions! You are going to create pizzas and other items for customers that come for your unique taste. You will have to hire people, buy your ingredients and more.
Goodgame Disco
If you have ever wanted to own a business that you can call yours, Goodgame Disco gives you a nightclub to run! You will have to see if you got what it takes to make it a successful business as you take it from opening night into a world known place to party. Can you do it?
Goodgame Café
This is a time management environment that can become quite addictive for anyone into the culinary arts. You will be running a cafe of your very own and showing customers what skills you have. You will have to go shopping for the ingredients for your menu as well, just like a real chef!
Shop It Up!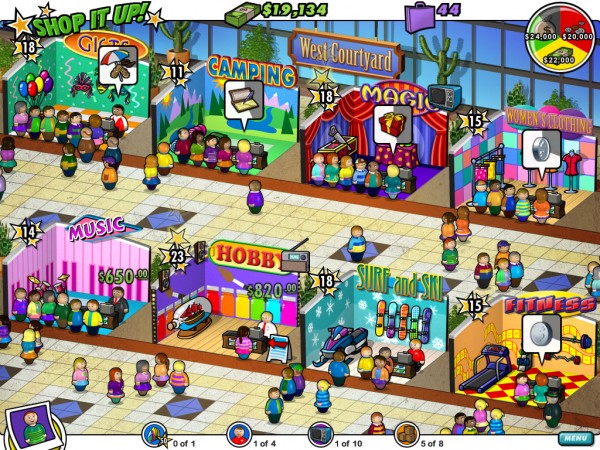 Get ready for the grand opening for this all new mall. You are going to find that customers have already began shopping, but the mall is not fully ready as it should be. You will have to use your skills to finish decorating the shops and increase profits by putting out amazing display units and more.
Star Studio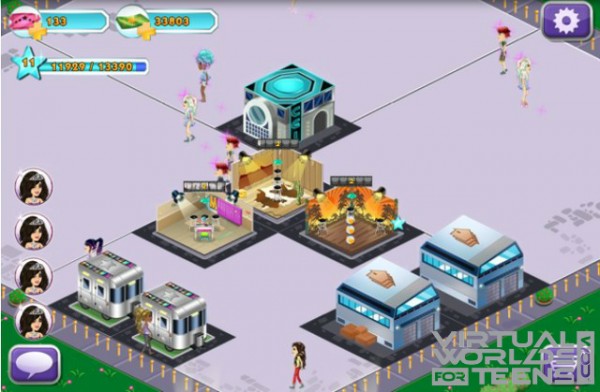 If you are looking for something a bit new and like Movie Star Planet, they now bring you Star Studio. You will be able to build your very own sets the way you would like them built. You will be attracting the top stars from all over the world and much more. You will have to be creative and imaginative.
Mall World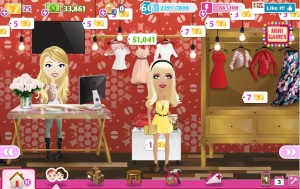 Get ready to impress all of your friends with this Facebook game focused on your very own boutique. You will be running this stylish business while selling new styles and even dressing your avatar up and your friends can come to you for makeovers too. Get ready to show them what you've got!
Mall Builder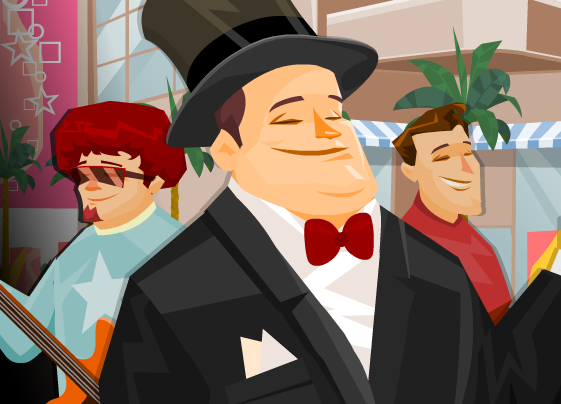 If you are the type that loves business so much that you enjoy playing games that are fully based around it, then Mall Builder is the one for you. You are going to be building a mall as the title says, and working to increase market and profit growth all while having fun doing so and avoiding lost customers.
Mall Mania
Are you ready to build a mall that will attract customers? If so, get ready because you are going to be in control of an entire mall and you must work hard to increase profits and make upgrades so that things a re new and refreshing for your customers. By modifying the environment, you can make it a fun experience for you and the customers.
Happy Mall Story
This is a simulation that brings you the joys of shopping in Happy Mall Story. You will find that making friends is fun, along with shopping of course. You are also going be building and even designing a shopping mall of your very own. Do you think you have what it takes to make it work?
Mega Mall Story
If you have what it takes to reach 5-star status, then you don't want to miss out on Maga Mall Story! You will start out unknown, but by making customers happy, you will eventually be able to reach a popular status. You will provide all sorts of products, and your mall even has a helipad!
Shop Empire
Shop Empire takes you into a virtual world that is filled with addictive activities as you manage a hypermarket. You will be building your own shopping malls around the world in popular locations like New York, Paris, even London. All these are great spots for a retail tycoon!
For more games like MarketLand, check out the Simulations category.