Here is a list of games that are similar to Lunaria.
Rainbow Saga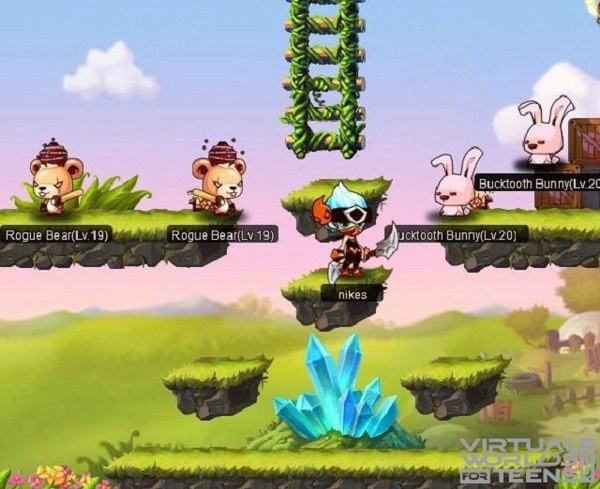 Looking for a new MMORPG that will keep you busy and interested for a long time, Rainbow Saga has what you need. You will be able to interact with other people and make new friends with an environment that keeps you going. You will have contests to enter, and gifts to claim, the guides, tips and tricks will get you started.
Elsword Online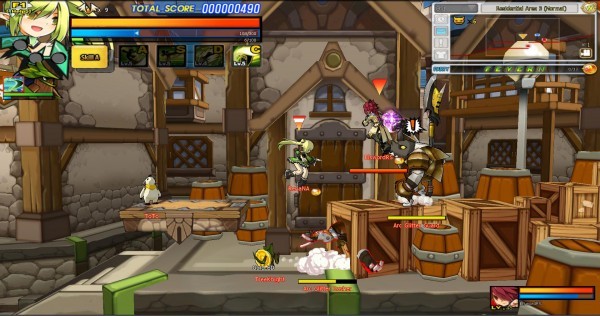 Elsword Online brings an adventure that gives you a unique environment. You will find that it is even funner than other popular 2D side scrollers, many saying better than Grand Chase too. You will have co-op missions, and all sorts of people to meet with and challenges to overcome as you progress.
Dragon Pals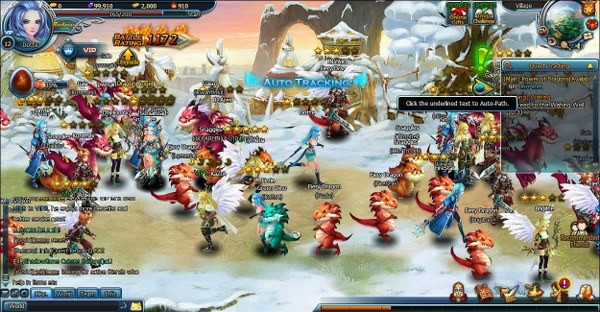 If you are a dragon fan and love playing dragon games, then you will love this one. You are going to be able to own and raise your very own pet dragon. You'll also be able to train them, and they'll each have a class of their own too. You are going have have daily events that will keep you busy.
Pockie Saints
Pockie Saints is a fantasy adventure that is based on the Zodiac lords and taking control of the Holy Blade. If you enjoy the Zodiacs or horoscopes, you'll fall in love with this one. You will be obtaining the power to battle against chaos and even get all sorts of medals and starsouls.
Shikihime Garden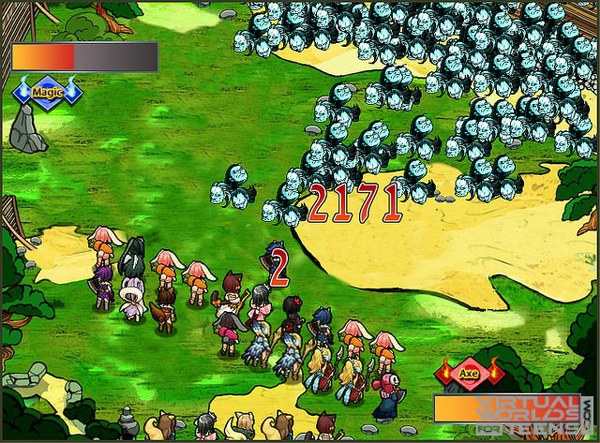 If you're looking for a combination of creating gardens and collecting cards, then Shikihime Garden is what you want. You will be building your unique garden as you save cards with princesses known as Shikihimes which translates to Four Season Princess. They also have magical powers too.
Divines of the East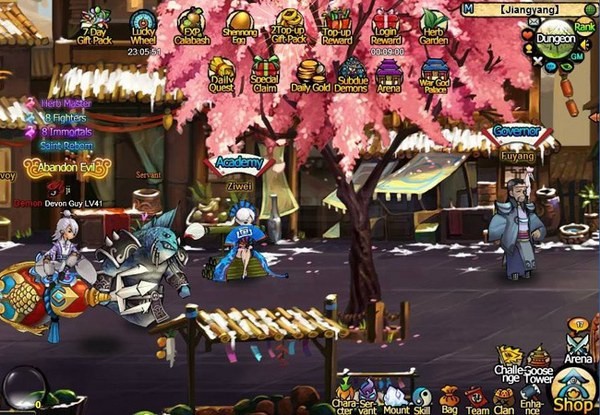 If you are out for an experience that is packed with action and keeps you having fun, Divines of the East is what you need. You will have dungeons to clear, combative battles, and creatures as well. You will find that the various creatures and characters is only part of the fun here.
Pockie Pirates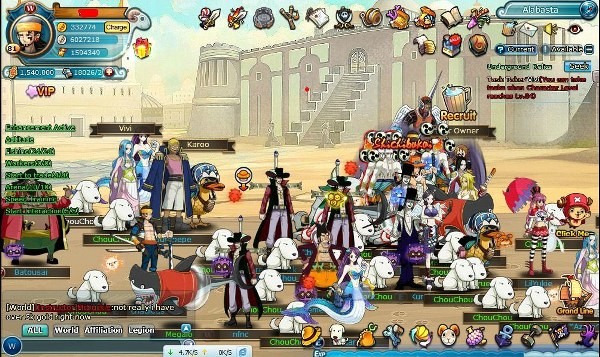 Get ready to take on the role of a young pirate that's starting a new career with the Grand Line. You will  be recruiting crew members for the new ship and working towards fixing it up the way you would like. You will be able to decide who your crew is, and join the races towards getting the legendary One Piece.
Ninja Warriors
If you love Naruto, ninjas, or just enjoy fun combat systems, or a great stroyline, you will love Ninja Warriors. Starting out is easy and as you advance through the gameplay you will find something that remains fun and interesting, from missions to characters stories.
La Tale
Available in four different languages, La Tale is a fun 2D side scroller that brings originality to the dynamic action combat system. The characters are also customizable so you can make them fit your personality and the music keeps things interesting as you play through quests.
MapleStory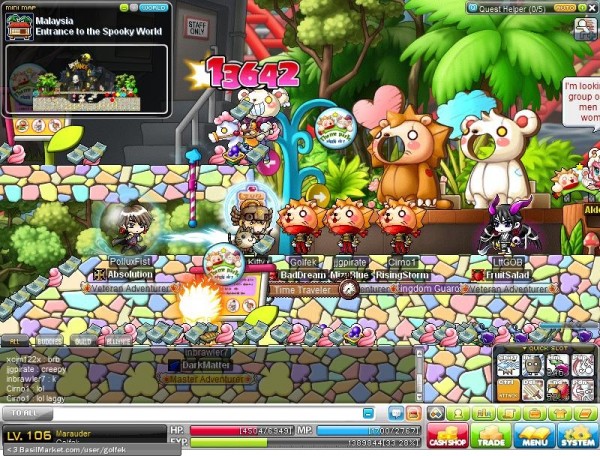 This world is filled with people, making the community of MapleStory not only massive, but filled with people that can become your friends. You will have various classes and items to collect as you go on quests and customize things to fit your personality and much more as you begin your new adventure.
Crystal Saga

Prepare yourself for an experience you may not soon forget as you enter the world of Crystal Saga. You will encounter many fights as you explore and adventure around the world. You will have pets that you must train and all this while also having fun with your character too.
Ecol Tactics Online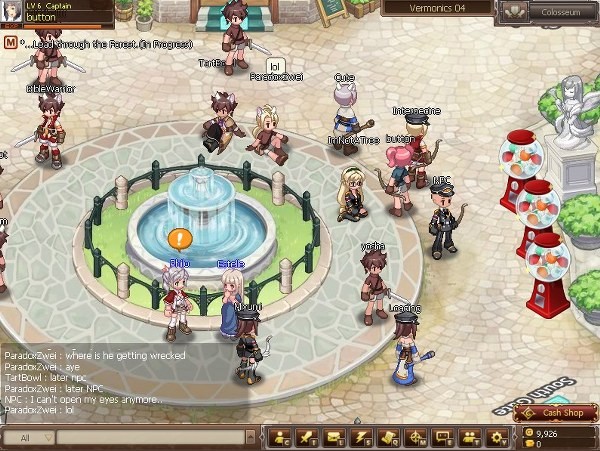 If you are ready to have a character of your own that you will be able to take on fun adventures and exciting stories, then you will not want to pass up on Ecol Tactics Online. You will find that making it fit your personality is enjoyable, and the experience is constant fun, unlike some that become boring.
Dragon Saga
Prepare yourself for Dragon Saga as it is jammed full of fun and opportunities that allow you to play in MMO style while improving what your character can do. You will have a large community that is helpful and allows you to meet new people from all over the world and make friends.
Spirit Tales
If you're looking for a fantasy game that gives you hours of fun, you will find the unknown adventures in Spirit Tales to provide you just that. You will be in a time where harmony was destoryed when the continent got divided by mountains, now the North tribe wants more.
Aura Kingdom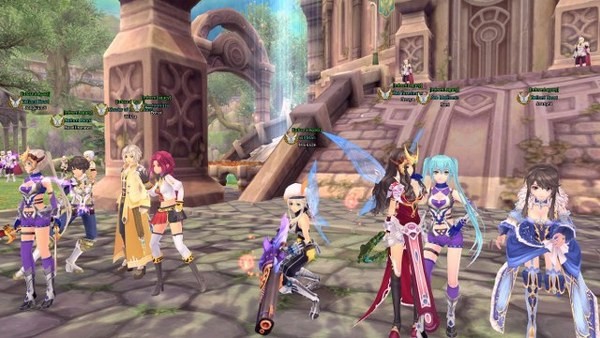 If you're tired of the same old MMORPG and want something that will provide you with something a little more unique, then Aura Kingdom is it. You will find that those in this community are fun and helpful, allowing you to make new friends from all walks of life. Start by choosing your class!
For more games like Lunaria, check out the Multiplayer category.