Here is a list of games that are similar to Gaia on the Go.
Line Play
You will begin by creating your very own avatar, choosing whether you want it to be a boy or a girl, and the clothes you want it to wear. This will even let you create an cute little animal to take care of. There are many available items you can use in decorating up your room here.
Club Penguin Mobile
Gamers get together here to show each of their styles off, interact, and simply have fun, with many great activities to participate in along the way. You play the role of a penguin. In the beginning you will customize your penguin (who by the way is who you are role playing) and make it any way you want.
Fantage Comet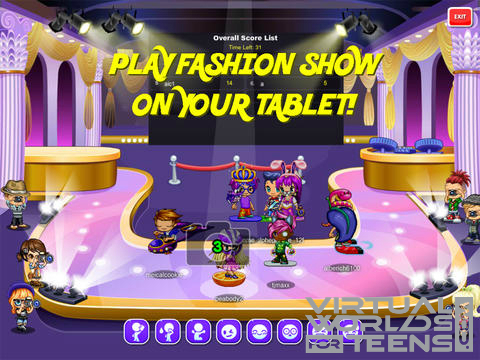 In Fantage Comet you are going to get to dress up, chat, and even explore. There are items that need to be collected throughout the gameplay, lots of new friends to meet, the opportunity to customize yourself, and participate in a fashion show. During the fashion shows it's important to have the style you choose represent you.
Our World Chat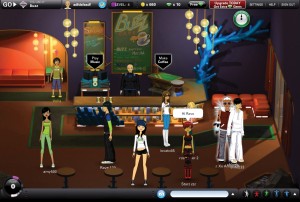 In this virtual world you get to chat with friends, dance, and travel. It offers more than forty different games here for you to enjoy. Kids You can decide for yourself what you want your avatar to look like, their style and appearance. It's also up to you who you talk to during gameplay, and where you want to go.
Habbo for iPad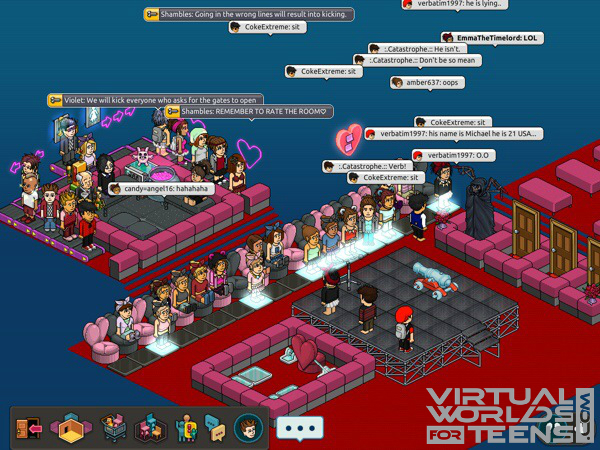 Welcome to this large community that has aplenty of fun activities, competitions, and gamers from all over the world for you to meet. You will get to build a virtual life here, it can be your home away from home. There will be accessories and clothing provided for customizing your avatar, and you'll also be giving your avatar a style that suits you.
Kingdom Island Mobile
This is a virtual world that will give you hours of fun activities and enjoyment. You are going to chat with friends meet dragons, and socialize a lot. You even get to customize your dragon and take your dragon with you where ever you go. It's a great socially interactive  fun filled entertainer.
IMVU 2 Go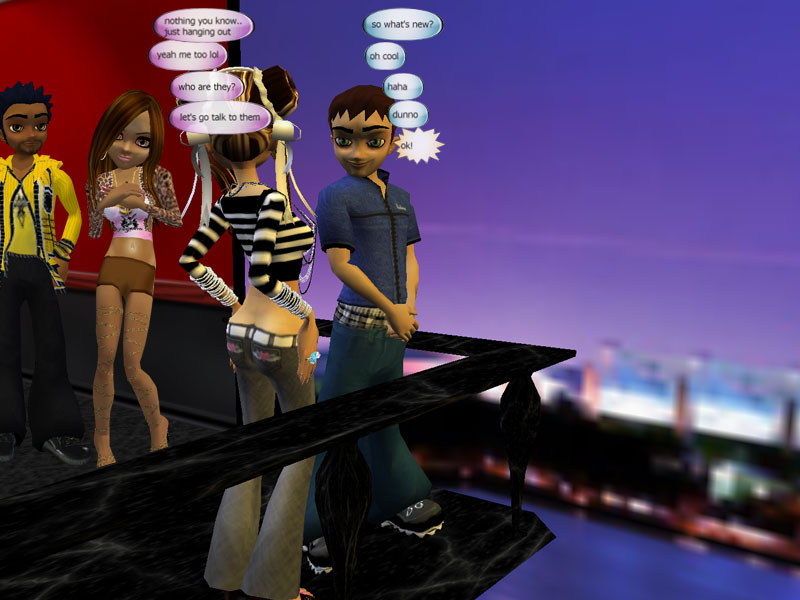 As a mobile application for the iPhone it gives you the ability to access and use the IMVU network. With this application you will be able to text chat, upload new pictures, accept your buddy requests, send messages, receive messages, and so much more. It allows you to create an avatar for yourself and meet friends online.
Funny Pizza
You get to play the role of either a manager or the chef in a pizza business. This is a growing business which brings in big profits, the world loves pizza, so naturally it will continue to grow profits. All you will have to do is get those pizza's made and sent out, on top of a few other things.
Spark City World Mobile
This is your opportunity to show off your home, your style, and the clothes and accessories your into. Making new friends here is easy and going out and having fun is what they do when not showing off. Besides shopping for clothes you are going to shop for items to decorate your new home.
LOL Connect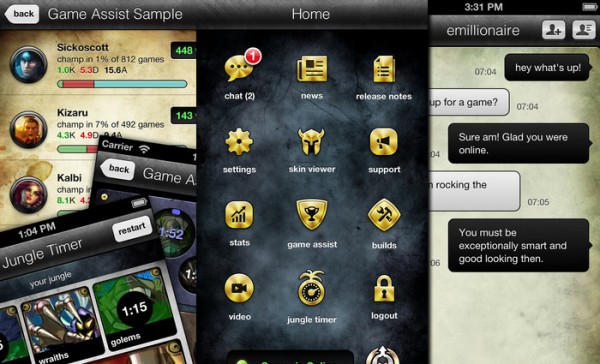 Are you ready to meet some new friends? Some of them may live far away, but all of them will be exciting to know. This is the place you want to be if what you like to do is chat with others and hang out. It gives you access to the fantastic PUSH notifications.
Woozworld for iPad
You are going to be the master here in charge of an entire universe, it is the most current gameplay of virtual reality on the market today. It is a game that was created to give you the experience you've been waiting for. You'll get to interact with friends from all over the world via the web.
SmallWorlds
Welcome to this virtual world where you can customize your very own 3D avatar. You will be creating your own land, training cute pets, and engaging in PVP combat. They even give you one-hundred and fifty dollars in gold to help you get started. It offers plenty to do with missions and quests throughout.
PlayTown
This lets you see Athens and experience the sites you have never seen before, it's been designed with a cartoonish nature making it much more exciting than what a world of reality would be. Here you get to create your own identity by customizing and even  personalizing a character for yourself.
Animal Jam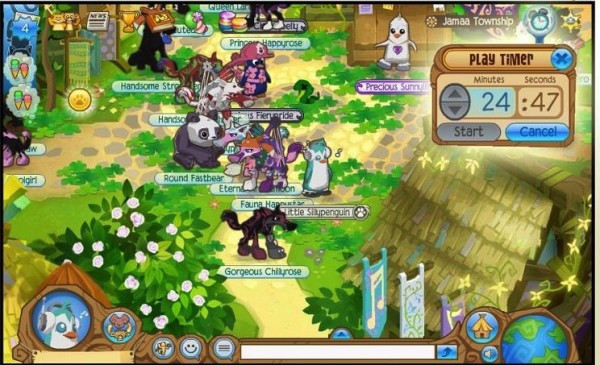 You'll find vibrant features and wonderful colors that help to bring your play time alive. After adopting a pet you are going to live a virtual life through the eyes of your pet. You will have the opportunity to meet a number of the other million gamers who also are playing.
Bitty Bay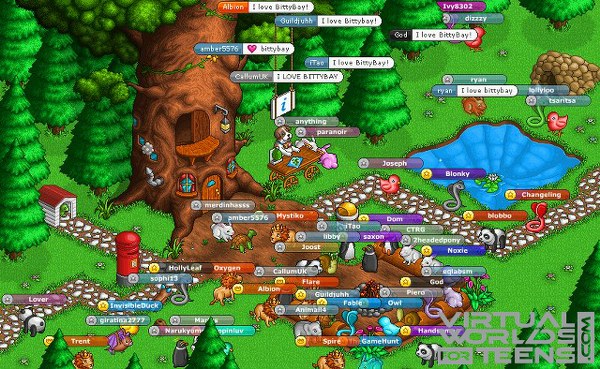 You'll be able to customize your very own playing area, meet new friends, and join in on many different activities offered here. Your avatar will be an animal, instead of being just another character. This begins by giving you four different options, which you can later upgrade. All the other gamers playing in this will also take on an animal form.
For more games like Gaia on the Go, check out the Social Worlds category.