Here is a list of games that are similar to Fashion Craze.
Fashion Rush
Your job in Fashion Rush is to help Satine run her boutique and sell her fashions. From making the clothes herself to selling them in the boutique, you are going to be there through it all. Make sure that she achieves her dream of succeeding in the fashion industry while you have fun.
Spark City World
Spark City World offers more shopping than you are used to. This game is full of exciting shops that offer the most beautiful trends of today. Choose what you love and wear it! You can customize your character however you want to and even decorate your home while you are at it.
Fashion World
There are no vendors in Fashion World. You are going to be using your skills to create what you sell. When you have your inventory, open up your boutique to let the customers in. Watch as they go crazy over your unique designs that they cannot get in any other store.
Fab Fashion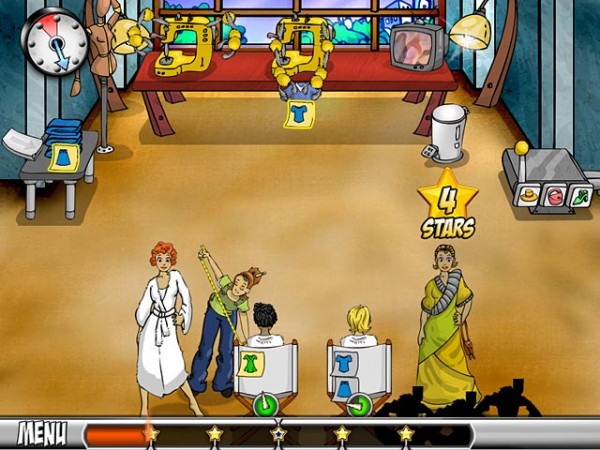 Fab Fashion is going to make time management games more exciting than ever. You are going to play as Kate, who is helping models make it to the catwalk. You are going to prepare them and keep them looking good from start to finish. Be aware, though, that some models are going to be impatient.
GoodGame Fashion
Designed and created with girls in mind, but any boy that is into fashion is more than welcome here. Simply create a screen name for yourself and choose a character to get started. In this Good Game Fashion you are going to learn how to design your own line of clothing, using a vast amount of materials and a wide variety of colors.
Fashion Dash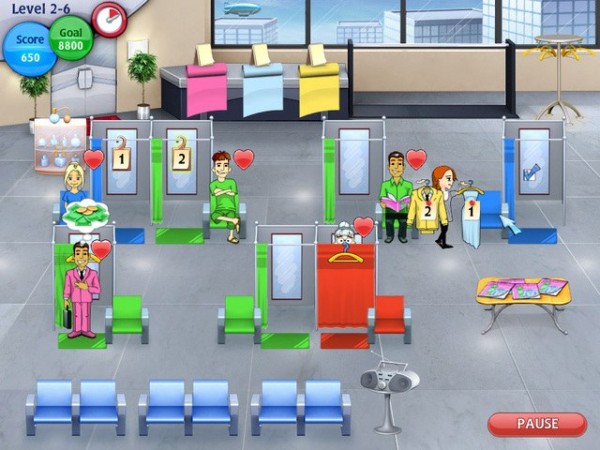 – Help Coco's dream come true in Fashion Dash. As people come in, make sure that they are dressed and looking good. It may seem easy to do at first, but it is going to become more challenging as you go on. If you are ready for that, then make sure that the people are happy and the clothes are stylish.
Juliette's Fashion Empire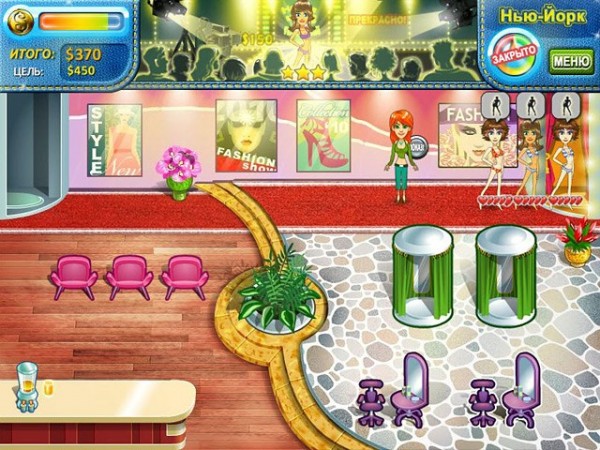 Preparing models for the catwalk is hard work. You are going to learn this firsthand while playing Juliette's Fashion Empire. As the models come in, make sure that they are given complete makeovers and the right outfits. When they are ready, send them off to the catwalk to show the designs.
Fashion Boutique
Turn boutiques around in Fashion Boutique. You are going to be travelling the globe and seeing various stores in a chain. They are all in need of serious help, and that help is going to be you. Make sure that the boutique is back up and running, selling and attracting only the best.
GalaStories
Take the fashion world by storm in GalaStories. You are going to create your own avatar, dress it up, design your own fashions, and complete over 2000 quests in this massive game. There is much more to do here than you might think. From start to finish, you are going to be seeing and doing new things every day.
Fashion Story
Fashion Story gives you the chance to run your own boutique your way. You are going to start small but gradually grow bigger as you bring in more money. Sell your fashions, buy expansions, decorate your boutique however you want to, and have it be the boutique of your dreams.
For more games like Fashion Craze, check out Fashion Worlds category.