Here is a list of games that are similar to Dream Girl.
Lady Popular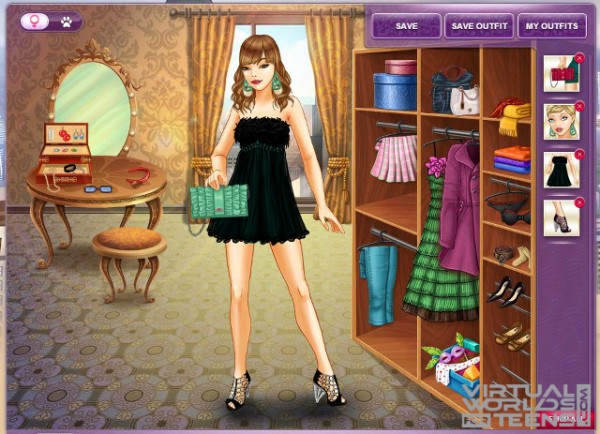 For a world unlike any other, you want Lady Popular. One of the biggest parts of the game is customization, offering millions upon millions of possible combinations. On top of this, you have potential boyfriends and a full life to explore. It is one of the most entertaining experiences that you will have.
Movie Star Planet
Become a movie star in Movie Star Planet. You will start with very little to your name, but grow into one of the top film stars. To do this, you will play with your style, you will meet others, and you will do so much. It is a fun world with plenty of opportunities to rise to stardom.
Dream Mining
Mine for your dreams in Dream Mining. You will choose one of the three characters, dress them up, and go forward with their stories. The stories will explore more creativity and imagination than most other games like this offer. It has the depth and choices that you crave in this genre.
Spark City World
Spark City World has so much content to offer. Socialization is, as always, part of it. Meet new friends and talk with people all day long. Outside of socialization, you can customize your own character and home. Buy items and go on a shopping spree to find more items to use for yourself.
Style Me Girl
Choose from one of 17 girls and get dressing up in Style Me Girl. You can pick the perfect girl for your design preference, you can pick the perfect outfit, and you can watch as the girl makes the outfit look spectacular. Let your inner designer out when you play this fun and creative game.
Social Girl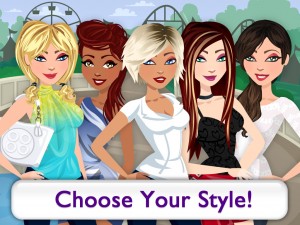 Become a socialite in Social Girl. You will have the chance to play with fashion to get the perfect look, meet others just like you, and even choose your perfect crush. You have more than enough content and possibilities here to keep you excited. Your life will be looking up when you play this game.
Stardoll Game
Dressing up has never been so fun thanks to Stardoll. You have so many celebrities and dolls to dress up, giving you the perfect model. With so many different facial expressions, tops, dresses, bottoms, and so much more available, you can get the perfect look for your chosen doll here.
Disney Superbia
Disney Superbia is a Disney themed social game. There is so much here to do, including enjoying content from some of your favorite Disney shows. Dress up your avatar, decorate your room, and go explore the world to see all that it has to offer you. There is no end to the excitement.
GoodGame Fashion
You are in a world of fashion with GoodGame Fashion. Your fashion is your boutique, where you will sell all sorts of clothes to the fashion forward individuals out there. Make clothes, become a popular designer, and get people rushing to your store to buy a new wardrobe for themselves.
It Girl
Become the center of attention when you play It Girl. It is not your basic social game with friends and customization. It is so much more, and it will keep you excited. Get the perfect job, find the perfect match, and live the perfect life in this incredible world of opportunities and choices.
Virtual PopStar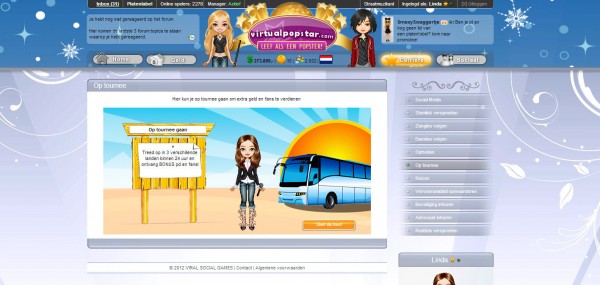 Becoming a pop star is easier than ever before thanks to Virtual PopStar. You start as someone just entering the industry, but you will work your way up to becoming a huge celebrity. Build fans, build your presence in the music industry, and become the most famous pop star anyone has ever seen.
WoozWorld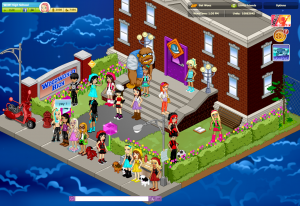 WoozWorld is a new type of social game. It has the customization and the socialization, as always, but it also has member content. You can build content yourself or explore the content made by the developer. See everything this always expanding world has to offer its players, and make some content yourself.
Fantage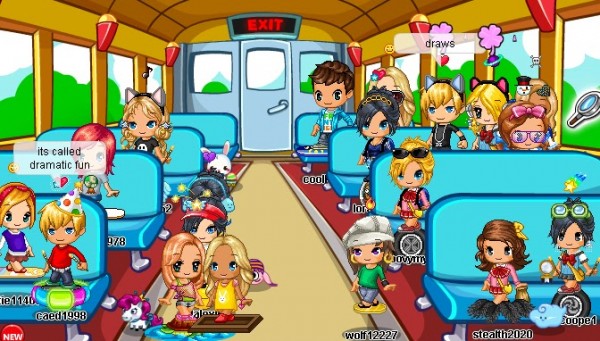 Fantage offers a safe, entertaining environment for all ages. You can come here to dress up, meet others, and explore. There is so much to do in this social game, and there is always something waiting for you. Jump in to unleash your creativity and make some friends along the way.
Secret Builders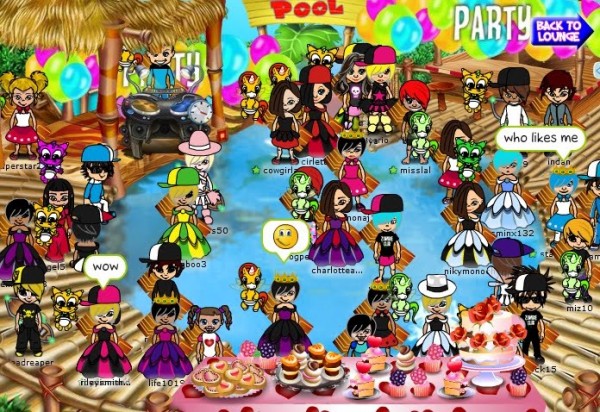 Exploration, socialization, customization, and education all await you in Secret Builders.  You have the chance to dress up and meet others, just like in any other social game, but this has more to it. It has quests, historical figures, and entertainment that you will not find with other games out there.
Our World
Play with outfits, go to lounges, chat it up, make friends, and talk about everyone's looks. Our World is a full social game with a customization feature that anyone will love. You can make your avatar look perfect, compare styles, and talk to other players about nearly anything, all in a safe and fun environment.
For more games like Dream Girl, check out the Fashion Worlds category.