Here is a list of games that are similar to Bonga Online.
Virtual Villagers
When you start out in this virutal world you will be trying get villagers who are confused and unorganized, organized. Then as you survive this you'll be able to move on to the next step, where you will be playing and teaching with children instead of villagers. It's a load of fun for hours.
The Island: Castaway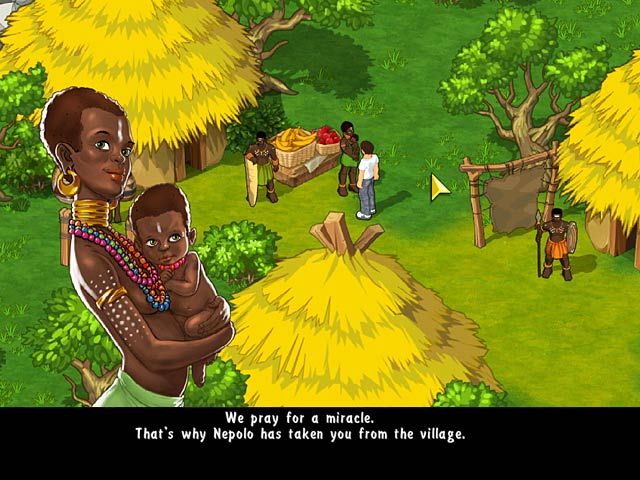 Are you ready to start catching fish, and collecting resources like lumber which you will use later to build fires and other stuff, such as buildings? You will also collect fruits, nad tools that you'll be able to use. As you play you unlock things like recipes which allows you to make tropical cuisines.
1849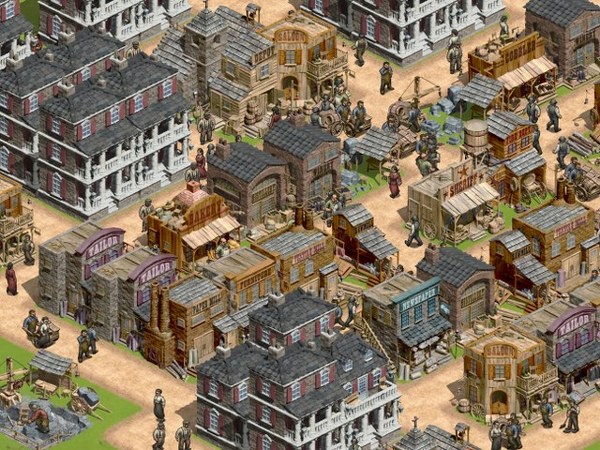 You may be back in time where the year is 1849, but the whole concept of time management skills are still important. You will be in control of keeping a city, and all it's people sane and happy during the California Gold Rush. If you think you have the ability to handle this much pressure, travel back in time!
Escape from Paradise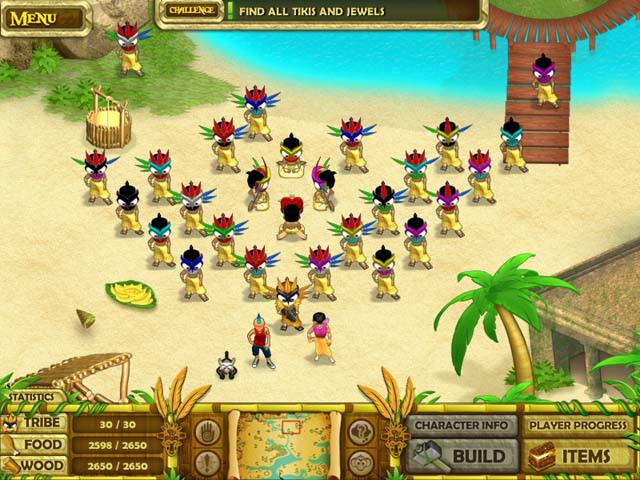 Prepare yourself, you are about to be stuck on an island which may bring you to the old "what if you're stuck on an island" scenario. However, you will not be bored as you solve puzzles and many other activities such as building a village. If you're stuck here, you might as well build!
Wild Tribe
If you are a fan of tribe style gameplay, then you will find that although this has less activities than others, it's still filled with fun and excitement. It's great for those who don't like all the complex features of the tribe genre and just want a laid back version to relax to at the end of the day.
Gemini Lost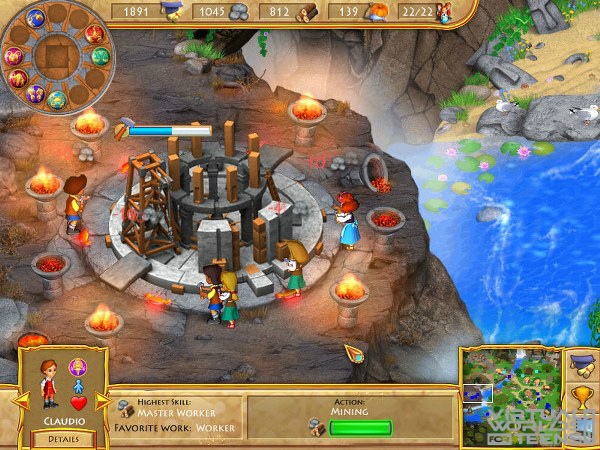 Enjoy collecting and managing resources, how about building things like, say a village? Well, in Gemini Lost you get to do all this and more while being on an adventure and needing skills in strategy. The villagers need to repair a portal so they can get home.
Farm Tribe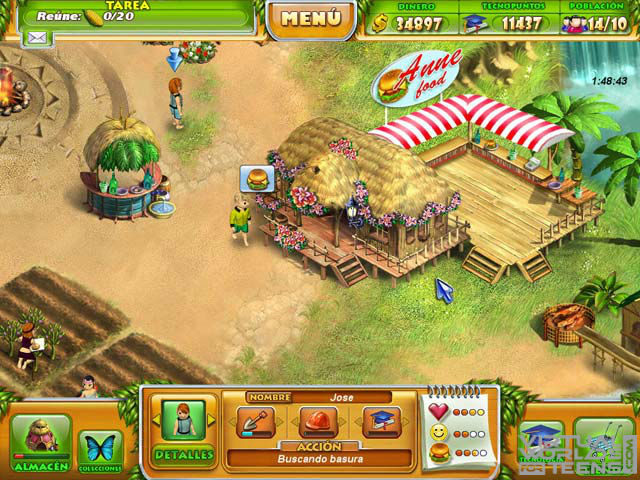 In Farm Tribe you are an important part of the village as the village members are going to be looking up to you. You have to make sure they survive by providing food, and their shelter along with other things that they need. You'll literally be owning your own virtual tribe.
Banished
If you are a fan of city builders or the genre in general, you may like knowing that in Banished, you will be leading a group that has been exiled, and you must all start over within a new land. This means you must build things from the ground up in order to continue surviving.
Many Years Ago
In Many Years Ago, you will be finding yourself going back in time where there are cavemen and other historical environments. There's a tribe who has escaped not one, but two volcano's and are now trying to survive while finding and starting a new home. You must help aid them in their journey.
The Sims Medieval
This installment of the Sims is going to take you back in time where you will be transporting yourself to medieval times! You will be creating hero's, and there are quests that you will have to complete, even the ability to create a kingdom of your very own. How cool is that!
Age of Empires III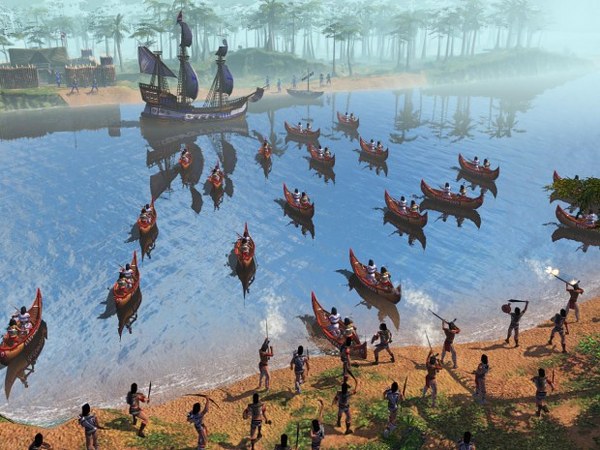 Welcome to Age of Empires III, a mix between history and tribe genre. You will be playing in two eras, the European colonization of America from 1492 to 1850, and then  The War Chiefs from 1850 to 1876. So you will have plenty of stuff to keep you busy as you progress through nearly 400 years!
The Settlers Online: Castle Empire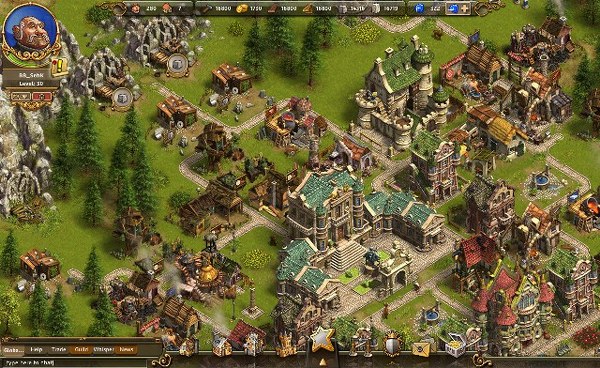 Introducing a free and fun gameplay of building towns, collecting, managing, and more  as you create various new cities all across the continent. You will also have an army that you need to develop so that it can protect your hard work, and you'll need to have diplomatic skills for trading and exploring.
My Tribe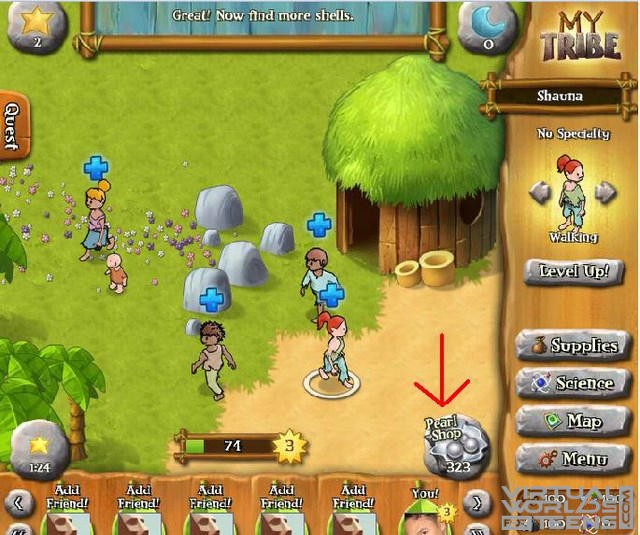 If you've ever thought you had great leadership skills then you should try out My Tribe. You will be in charge of a tribe of your very own and you must lead the members of the tribe as you help it grow. You will collect materials and even breed the tribe in order to expand the tribe's population.
For more games like Bonga Online, check out the Simulations category.