Here is a list of games that are similar to 11 Legends.
Footballcup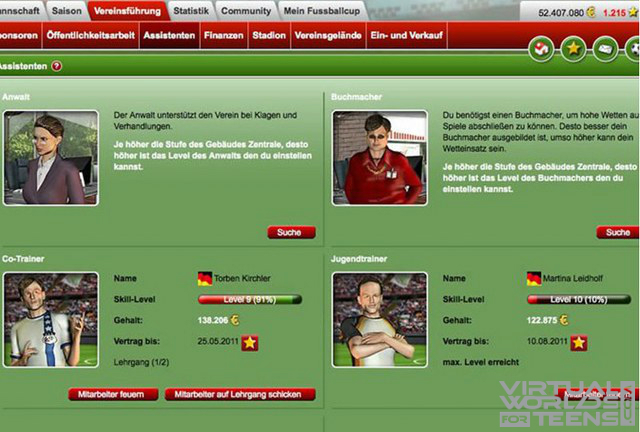 Get ready all you soccer fans, the fun and crazyness is just about to begin with Footballcup! That's right, you will be able to get on the field, but it's also about the people behind the scenes that don't usually get credit for all the hard work. You will experience what it's like to manage a football team!
What If Sports
What If Sports is the ultimate place for all you fantasy sports team fans, you get to choose your preferred sport and begin drafting your very own fantasy team from historic stars. You will manage the lineups, even trade players and more to get the team you're really wanting on the field!
Top Eleven
Get yourself ready for the most famous sports game online, worldwide! You will get to create your very own team, then manage it the way you want as you work hard to get the team you want and compete with millions of people around the world to show just how great your team really is!
Club Manager 2015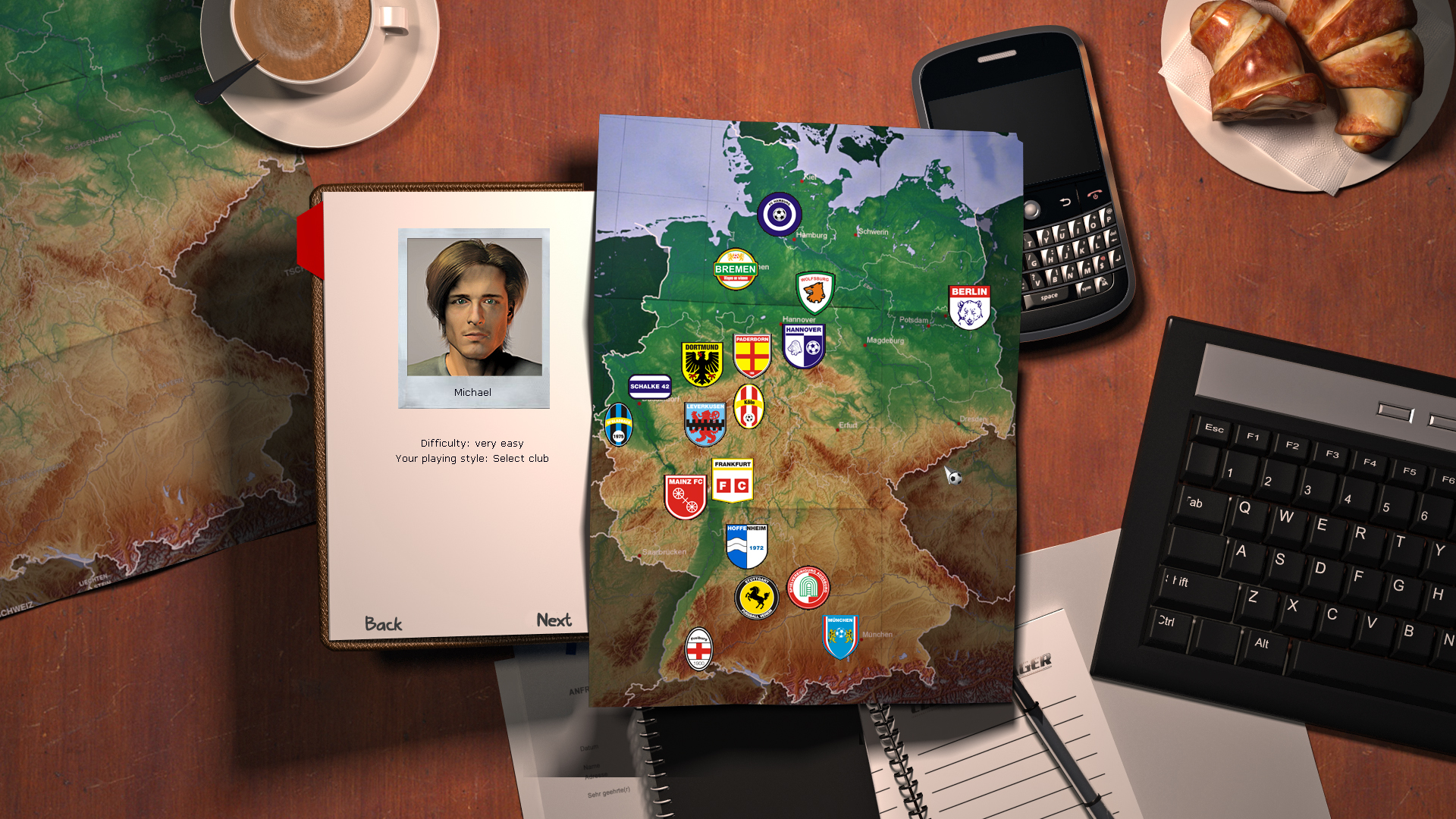 Looks like it's just about that time again, what time you ask? Football season of course! And with Club Manager 2015 you will be able to manage your very own fantasy football team as you work on creating the best team out there. You will be going through leagues, promotions, and more.
Rugby Union Team Manager 2015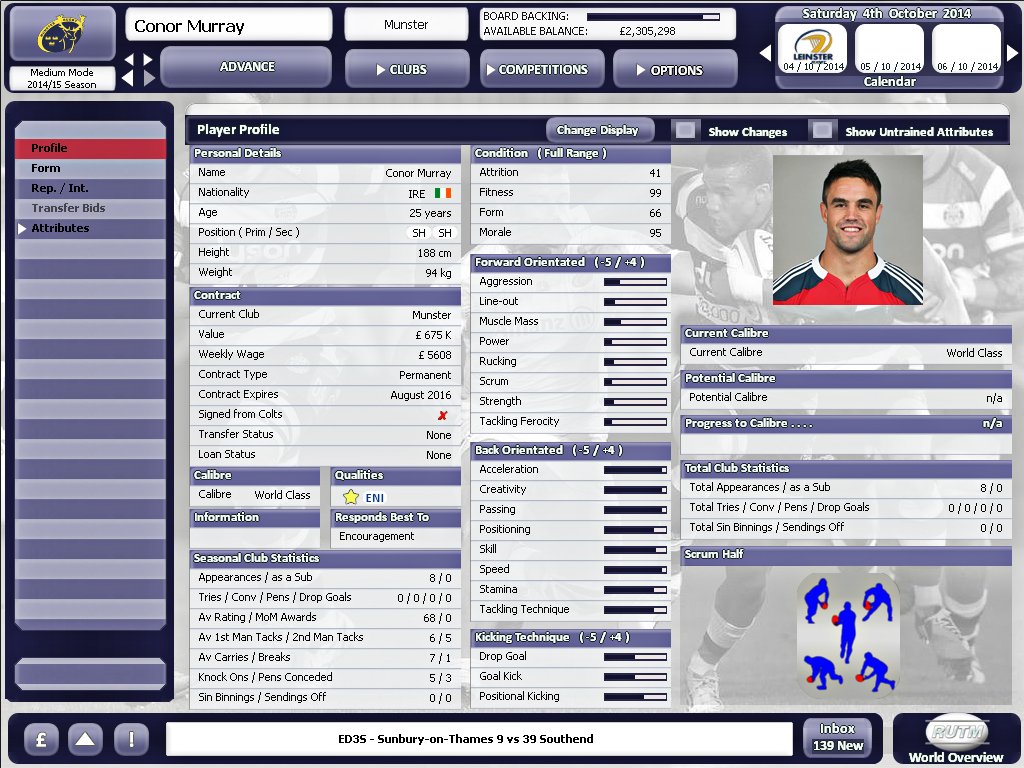 This is considered the top of the line Rugby management platforms out there and it allows you to get your hands dirty with all the things a manager must deal with. You will have to fight your way throughout the seasons, making sure your team is successful both on the field, and off of it.
Pro Basketball Manager
Welcome to Pro Basketball Manager, where you will be in control of managing your Pro basketball team. You will have to work on climbing the rankings by training your players, adopting to tactics and much more. You will be able to use the replay feature in both 2D and 3D as well to improve strategy.
Football Manager 2015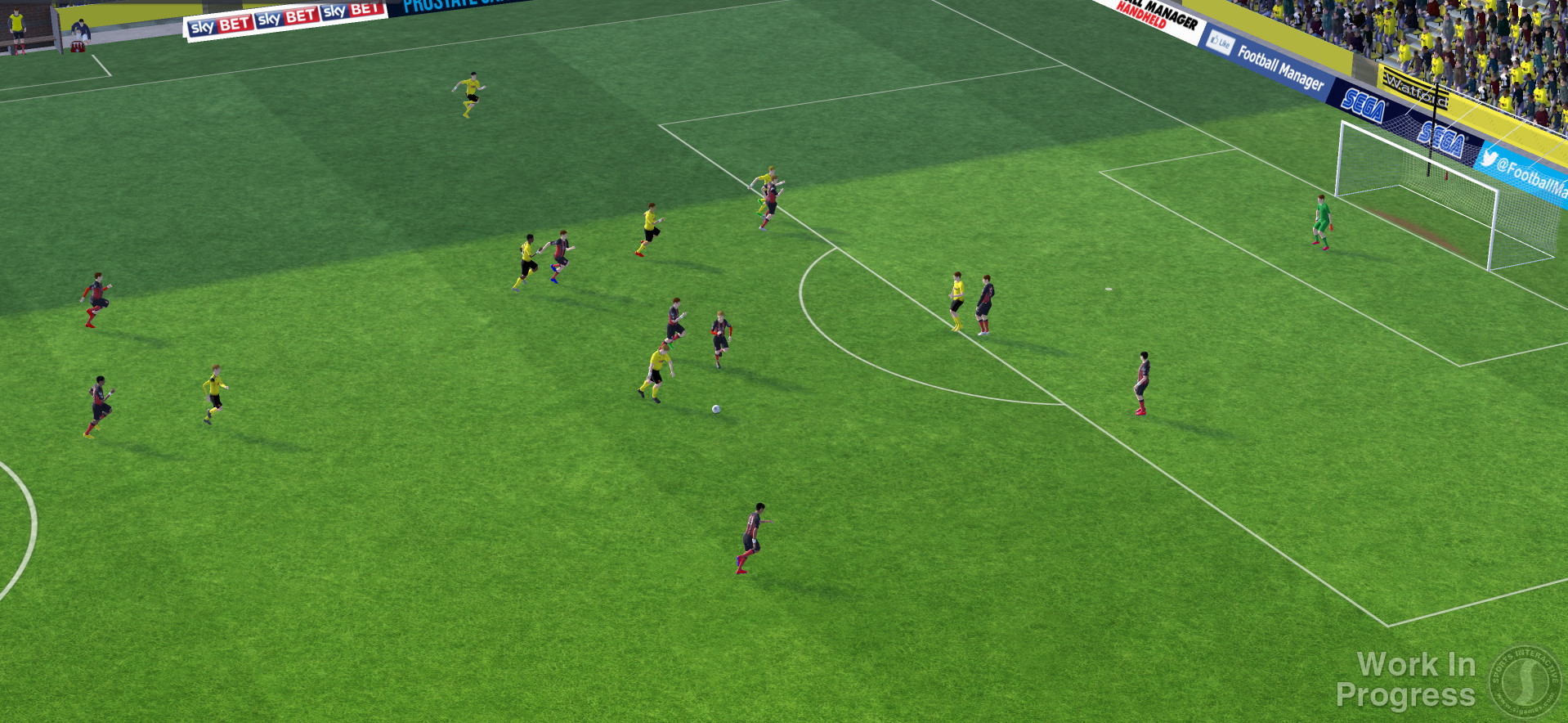 If you have always wanted to own your very own football team, then you now how a chance. This great  manager simulation will give you a chance to really prove to the world what it takes to manage a football team. You will have to pick the right players and so much more. You are in for a real treat.
Out of the Park Baseball 15
This is the one place where you can manage your very own major league baseball team. You will have to guide it to glory as you deal with well over 30 MLB teams, 150 MLB logos and that includes some of the historical logos as well. You can even manage your own 2015 team with opening day rosters.
Pro Cycling Manager 2014
You now have a chance to become the sporting director of one of 90 different professional cycling teams. You will be competing in the 2015 season with over 200 different competitions. You will have a chance to face the ultimate challenge of Tour de France 2015. Do you have what it takes to make victory yours?
Web Sim Hockey
Web Sim Hockey is a multiplayer hockey manager game that will put you in the front seat of being the head coach and general manager of your own professional hockey team. It doesn't matter if you want to be a GM or manage a new team, you will have to work hard to build your team to be the kings.
World Basketball Tycoon
If you are all about basketball then you need to play World Basketball Tycoon. You will be able to generate the right amount of funds to expand the facilities and even raise the financial level just to be able to improve your team roster. Become the manager and be in charge of training and team line ups.
PowerPlay Manager
This is the one place where you have a chance to really shine as you manage your own sports. You can play hockey, football, basketball, and handball. Create a team and make your dream come true when it comes to sports clubs. You will have to work hard to get the right players and choose the right tactics to become a winner.
Basketball Manager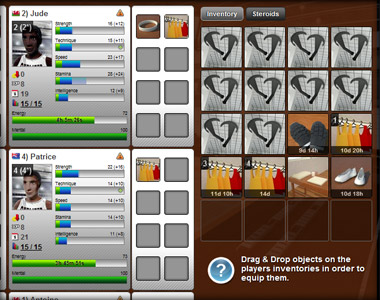 If you want to be the manager of a basketball team, then you will have to work hard and select the right team players as well as train them to be the best. When it comes to game day, pick the right type of line up and plan your tactics very carefully to prove to the world that your basketball team is the ultimate best.
For more games like 11 Legends, check out the Simulations category.