Here is a list of virtual worlds with tons of  cool features and fun games.
SmallWorlds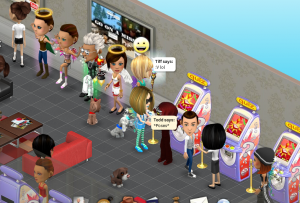 Did you say you're looking for cool virtual worlds? If you haven't heard of SmallWorlds, then now is the right time to find out why everyone's crazy about it. Are you curious yet? Just hit the buttons below.
Smeet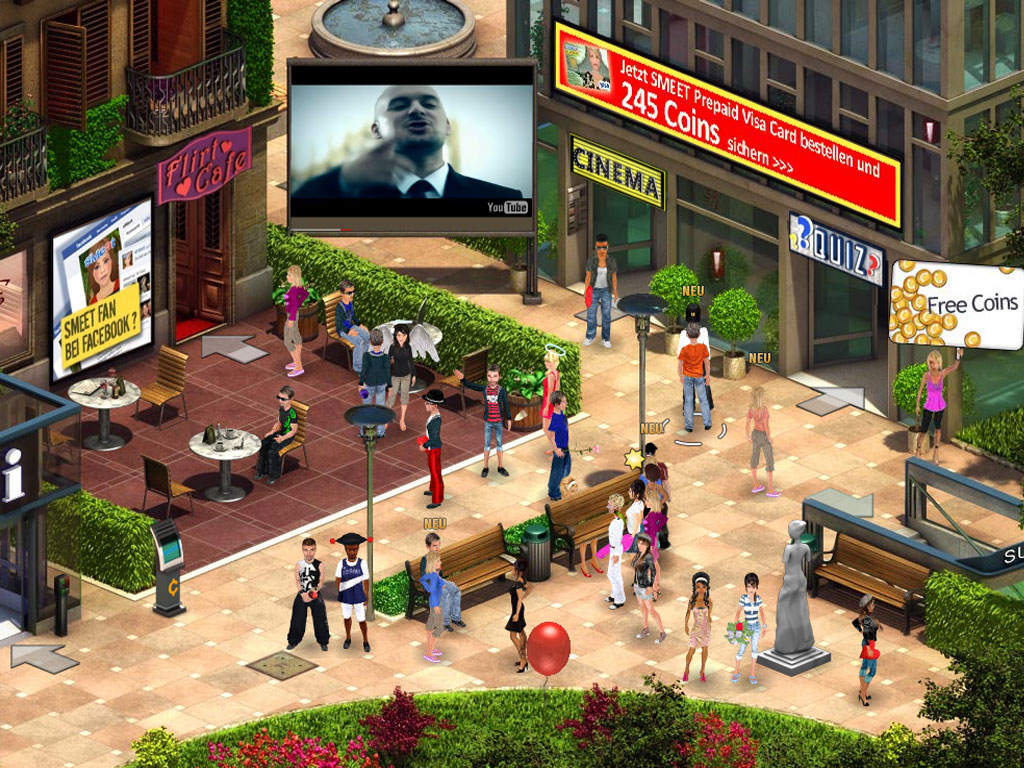 Smeet is an amazing virtual world that has 3D chat! This new feature makes it even more exciting. It can be played through the browser itself. There are so many activities in this game that you will NEVER get bored!
IMVU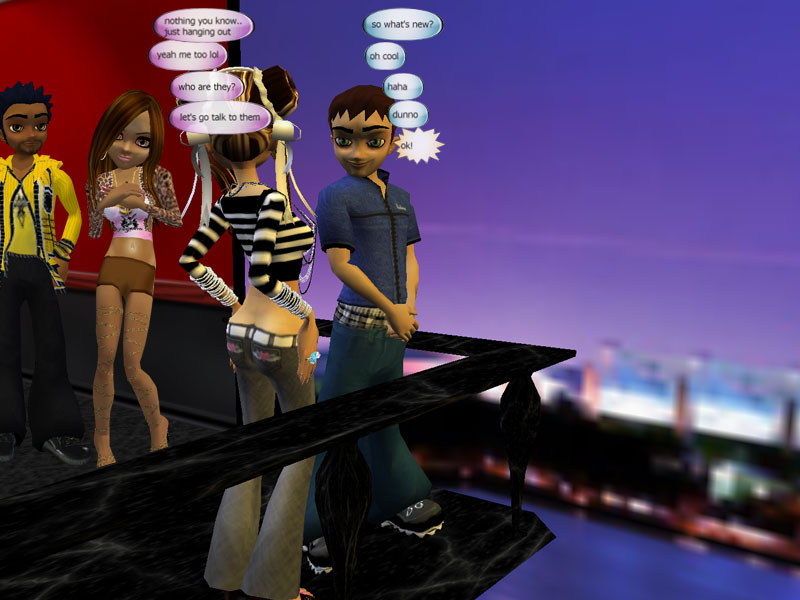 Do you want to connect to the entire world? IMVU is the place to be then! Its player base is HUGE thanks to the fact that it is so engaging! Start with creating your avatar and than chat, play, and buy stuff! The world is your oyster here!
Second Life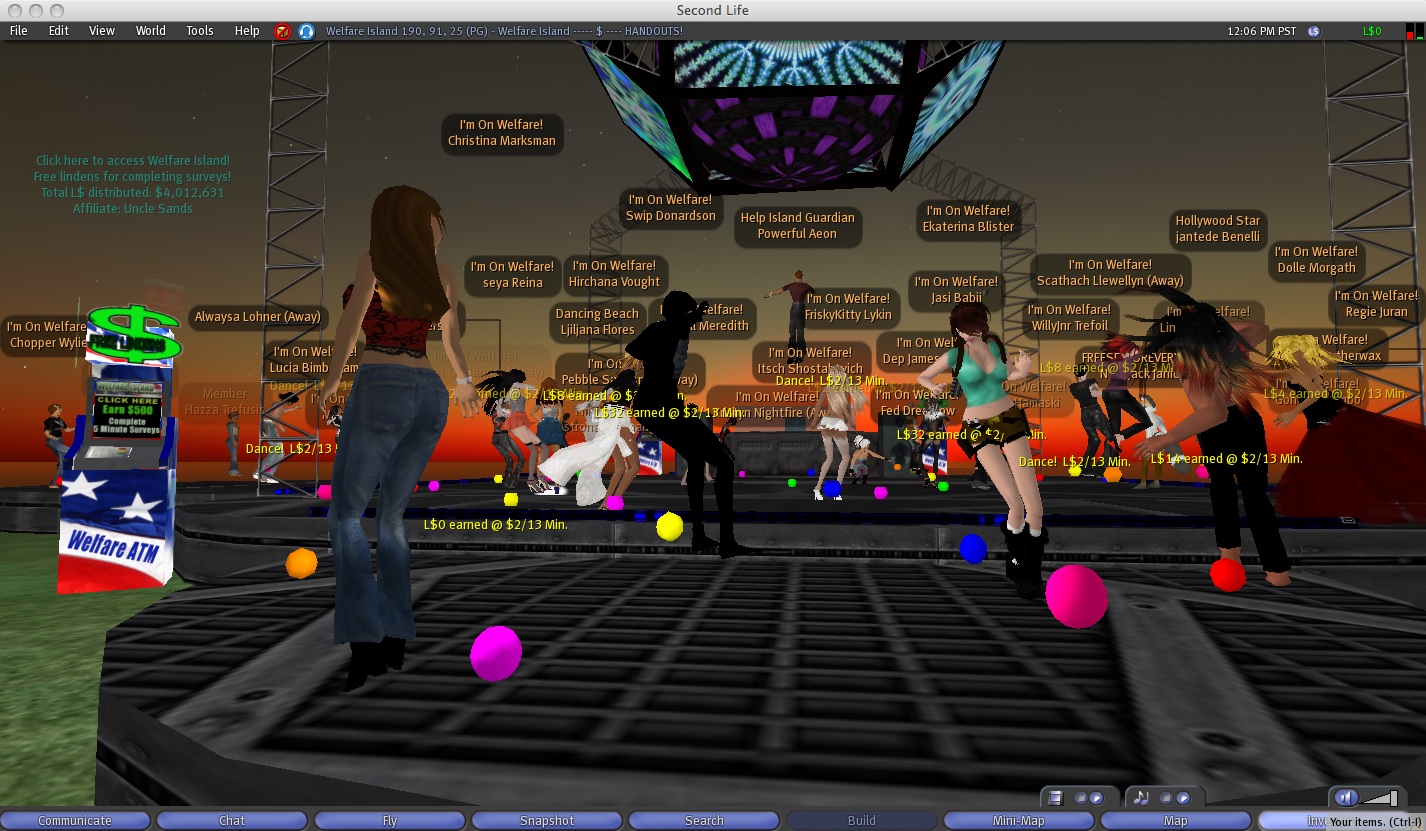 What makes Second Life such a cool game is that it is unique. There is barely any game that has the same concept. This is why it is attracting numerous players to try it out. Create your avatar and then begin socialize so that you create a second life that is exactly how you want it to be!
Our World
Welcome to Our World, if you enjoy customizing your avatar so that it's unique, then you will enjoy this one. You will even be able to customize your own condo, and much more. There are hundreds of options when it comes to furnishing your condo, where will you begin, couch, chairs maybe?
Onverse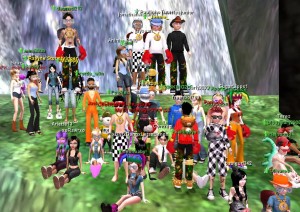 Although most in this genre will focus mainly on one area, this one will focus on many areas of interest, this way it doesn't matter what type of stuff you are into, or hobbies you like, there's something for everyone. You get to shop, have cars, even dance if that's what you prefer.
PlayTown
If you haven't already entered this cartoon style world that brings you a whole new experience, then you are missing out. You will be able to travel the world to many big cities such as Athens, and hang out with friends as you customize things, play mini games and much more.
Audition
Audition is an extremely cool game that lets you select from more than 20 game modes. The gameplay is more or less like Dance Dance Revolution and that proves that it is extremely fun and interesting. Go on! Start Dancing!
vSide
The game sets itself apart through features such as the dancing services where you are able to flirt with your beloved girlfriends.
Club Cooee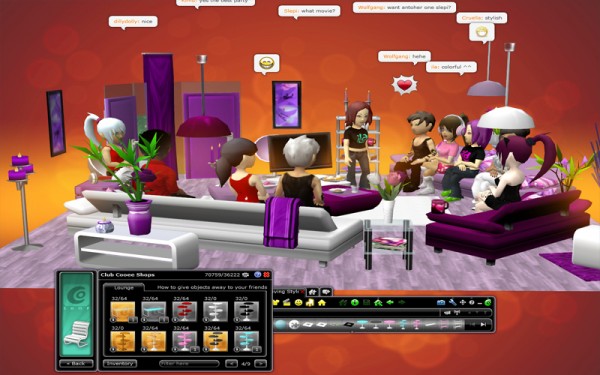 If you are looking for a 3D community where you can have fun with friends while you create your home, customize it the way you would like and all type of other things, then Club Cooee is for you. It's free to play, and you can easily spend hours without knowing it.
Be sure to check out our categories for Social Chat and Multiplayer for more cool virtual worlds.