If you're a fan of Chit Chat City and would like to find out the latest news, tips, guides and helpful information, here is a list of fan websites and blogs that you can check out.
Chit Chat City Swag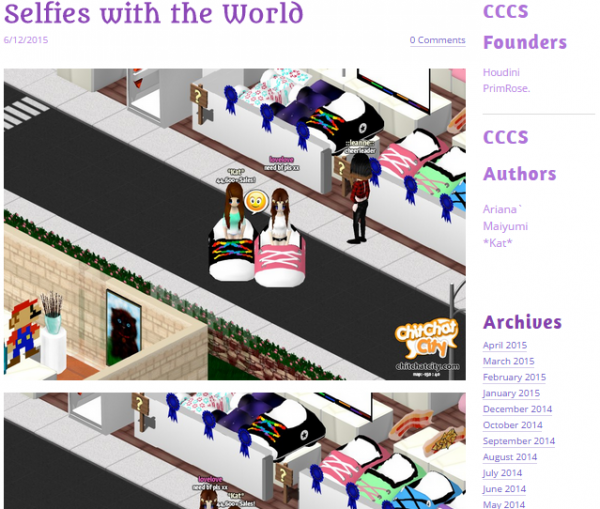 Chit Chat City Swag will give you access to some of the best parts of Chit Chat City. You can see all of the most popular shops, where you can go buy everything that you need. You can also go through the tutorials to learn something important or entertaining that could improve your gameplay.
Chit Chat City Review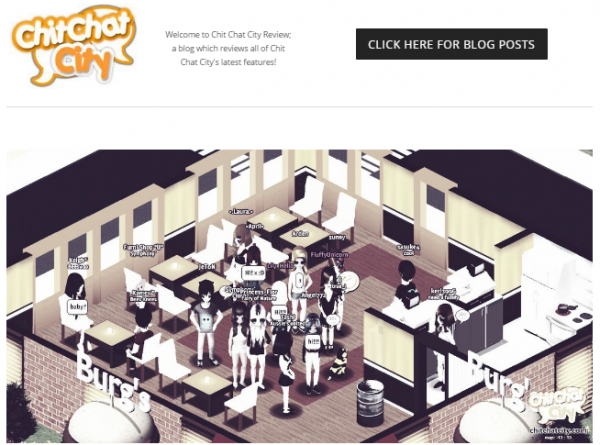 Chit Chat City Review will give you some interesting looks into the game Chit Chat City. Anyone who plays and likes the game should follow this blog as it offers tutorials, information, and photos. It is a great way to see everything going on with the game as well as stay on top of great parts of the community.
ExclusiveCCCTimes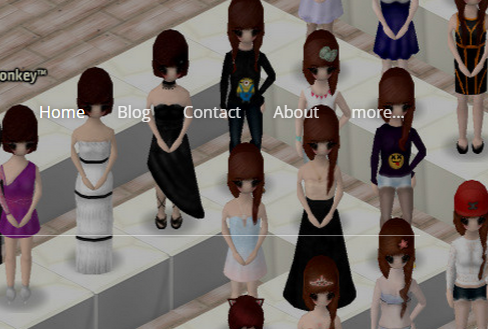 ExclusiveCCCTimes has all of the information you could need about Chit Chat City. If you play this game and would like to stay up to date on news, or want interesting information you cannot find elsewhere, this is the site to follow. It will give you everything you need to know about the game.
Wolf Heart's CCC Blog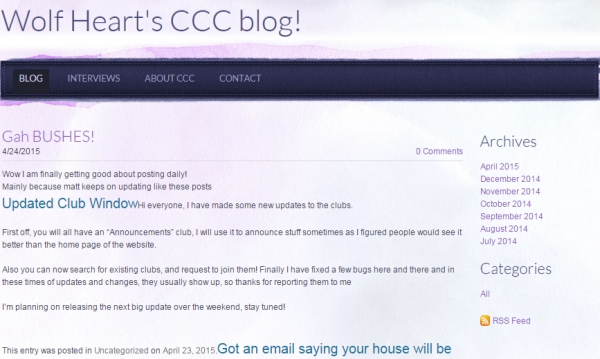 For a look at the community of Chit Chat City, Wolf's Heart CCC Blog is where you want to go. It has interviews with all types of players, talking to them about their outfits and their life in the game. It also has some information about the game if you are considering jumping in as a player.
For more fan blogs about your favorite virtual worlds, see Fan Websites and Blogs category.