Here is a list of virtual worlds that feature baby and simulation games:
Virtual Families
This game is all about FAMILY. You can control an entire family and the house you live in. Choose a male or female character to get started. You should ensure that your character, which is a little child gets all the care and help in order to grow up well and healthy. The game is free to play.
Virtual Villagers
Just as the name suggests, you have to take care of an entire village here. You have a total of five series to play and you will thoroughly enjoy each. The best part is that it is a real time game.
Second Life
Second life is a game full of drama. Here you get to meet your dream partner and then extend your family by having a baby in the old fashioned way. Sometimes, babies will be born in minutes and it is all very exciting.
ChitChat City
Chit Chat City is an absolutely free game that will give you a 3D canvas to go crazy! You can be as creative as you wish and you can come up with your own avatar not by choosing from the options but actually drawing it yourself. The same holds true for your house. YOU can build it exactly how you want to.
Baby Valley
Girls will love Baby Valley because the game is all about babies! Girls can adopt their own little one and take good care of her. You can also decorate your house and enroll your bundle of joy in a beauty contest if you want. The game is a lot of fun and it is absolutely free!
Cyber Infants
In Cyberinfants you can adopt your little one. Your infant will be cuddly of course but it can also be cranky at times. You should calm her down with toys. You can also play with her and feed her healthy food.
Baby & Me
Baby & Me is a game for you to play through Facebook. This stimulating game is engaging in that it requires you to take care of yourself and also your baby at the same time. You shouldn't forget your needs while focusing on your baby.
Happy Baby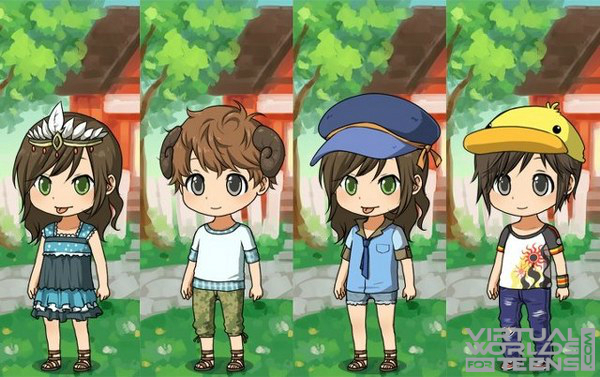 Alright, all you virtual nurturers get ready as you will be caring for some very adorable babies. You will be raising your very own little baby, and you will be able to dress, customize, even give an education, pets and toys as it grows. You will be able to chat with friends as well.
Baby Blimp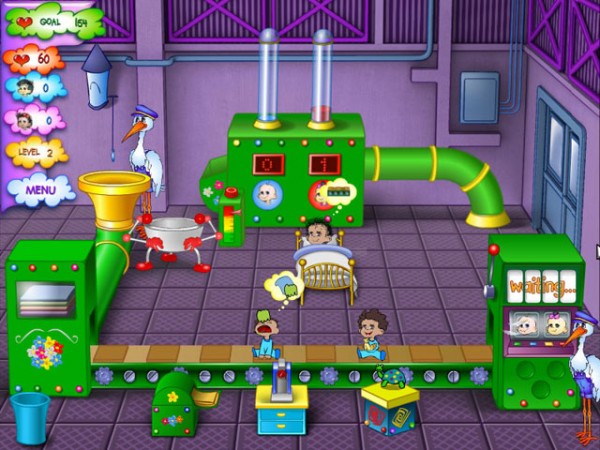 In this game, infants are delivered! It is your job to prepare the cargo so that the infant is delivered safely. As you transport your little one, you can win bonuses and also increase the speed of the storks. You will have more benefits if you transport twins or quadraplets.
Super Mom
In Super Mom, you have to follow the steps given to you by the mom to the right. What she does, you have to do. You have to choose the right order and items to make sure that your baby is cleaned up, happy, and ready to have fun for the day. Be fast, too, or else you may not know what to do next.
You think these games are super cute and adorable? See if you'll like these list of games from our Girly and Cute category.